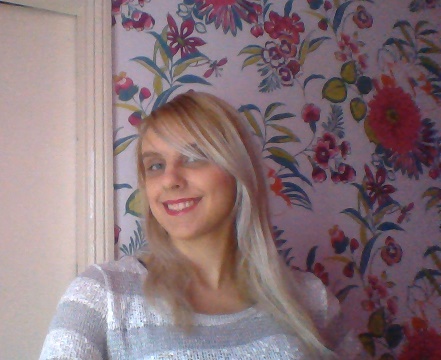 Jane Willmott made the decision to turn off the negative voice in her head and take the leap of courage into being a business owner. Now she gets to enjoy spending more time with her family. Read how she did it below…
Jane Willmott // UK // Womens Business Academy // Business Services // 20s
---
WHAT MOTIVATED & INSPIRED YOU TO START YOUR BUSINESS?
I wanted to be able to spend as much time with my family as possible. I didn't want to miss out on those Christmas concerts and their first smile, etc.
TELL US ABOUT YOUR BUSINESS…
I have a couple of businesses in the retail/e-commerce sector, however, recently I finally launched Womens Business Academy. It is something I have been wanted to do for ages, but didn't have the courage to go for it, I work with amazing women and help them on their path to success. I get them to discover who they are, what they want their business to be, and I then work with them to use that in their business and get them to shine and stand out! Many of my clients find themselves drowning in their business with no clear direction. I help them re-gain their focus, strip their business right back and get back to basics!
WHAT WERE THE FIRST FEW STEPS YOU TOOK TO GET YOUR BUSINESS UP AND RUNNING?
When I started my first business, I did it with no money and I didn't think it could be done, but I did it. I would buy stock that I could afford sell at a profit which would then enable me to buy more. I continued until I had enough money to buy a whole inventory at once. Finally, I took the plunge into starting my coaching business and I haven't looked back.
WHAT HAVE BEEN YOUR BIGGEST CHALLENGES SO FAR WITH RUNNING YOUR BUSINESS?
My biggest challenge has always been my confidence and my time management. I would find myself working what felt like 24 hours a day, 7 days a week, and I still got no where. I started my own business so that I could spend more time with my children, but I ended up spending hardly any! I used to suffer massively with my confidence and that was a huge issue!
HOW DO YOU KEEP MOTIVATED THROUGH DIFFICULT TIMES?
I am a firm believer that any step to success begins with believing in yourself! I took steps to get my confidence out and it has been amazing for me. I no longer listen to that little voice in my head and doors have opened for me because of it!
Planning my time was crucial. I needed to make changes. I now make a daily plan and I concentrate on one thing at a time – no more multi-tasking. I set myself time limits and switch off all distractions. I spend the time in my business where I actually make money. By making a plan and following it, I concentrate on one thing until I get it done and I still have plenty of time with my family.
DO YOU HAVE A BUSINESS PHILOSOPHY?
I believe that you have to believe in yourself. We are our biggest downfall when we just sit there and say to ourselves, "Don't do that, this might happen" or "No you can't do that, you're not good enough." Once you switch that voice off, doors will open! If you never try, how can you ever know what could have been?!
 When I face a big challenge I…
go for a walk and clear my head. It's never as bad as I think it is.
My greatest fear is…
failure.
The most courageous thing I've ever done is…
stop giving into my fears.
If I could go back in time to when I was 20 I would tell myself…
take control – it's my life!
I believe…
you can!
The biggest lesson I have ever learned is…
you have to be willing to change.
My favourite business tool or resource is…
Basecamp.
My favourite quote is…
"You miss 100 percent of the shots you don't take."
Wayne Gretzky
---