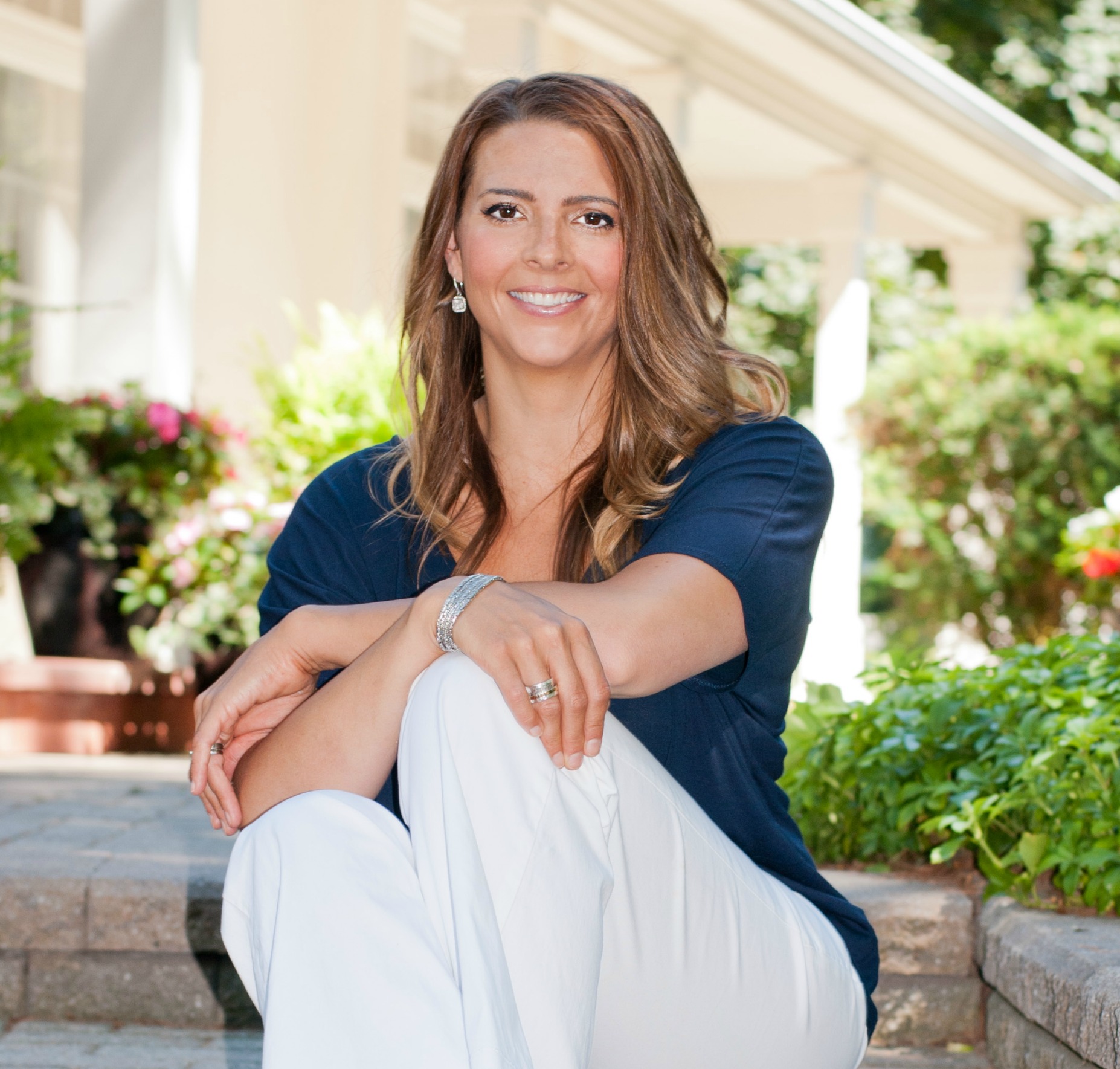 Teawna Pinard left a thriving million dollar business in order to build a brand new company that would be true to her values and how she wanted to live her life. Read how she did it below…
Teawna Pinard // Canada // www.TeawnaPinard.com, Founder of Women Leading Legendary Lives // Coaching, Mentoring, Professional Development // 30s
---
WHAT MOTIVATED & INSPIRED YOU TO START YOUR BUSINESS?
I had built a million dollar business in less than a year – at the age of twenty-five. But as time went on, I became disconnected with who I was and who I was being. I was driven and motivated to have all the stuff — big house, nice car, designer clothes. One day, I woke up and I didn't recognize who I was. Not long after, I had my first daughter, and my life would never be the same. I knew that I had a choice about how I wanted to live my life.  So, I went on a three year journey to discover what I was really put here to do. Fast forward to today and I've created a thriving business around doing what I love. My sole motivation was to lead by example and to create a "Legacy of Impact," not only for my three amazing daughters, but for other women as well.
TELL US ABOUT YOUR BUSINESS…
I am a best selling author, speaker, and coach. I mentor women in all facets: business, leadership development, and I help them to courageously build  a legacy of impact. I empower women across the globe to stop playing small and to create a life of significance.
WHAT WERE THE FIRST FEW STEPS YOU TOOK TO GET YOUR BUSINESS UP AND RUNNING? 
Passion – I was clear on my message.
My purpose – I created a plan and implemented key systems for staying focused and on track.
I got into action.
WHAT HAS BEEN THE MOST EFFECTIVE WAY OF RAISING AWARENESS OF YOUR BUSINESS AND GETTING NEW CUSTOMERS?
I use various forms of Social Media to leverage my mentoring programs. I also use my speaking platform to attract new clients. I love authentically connecting with people, so any opportunity I have to do that, I jump on it!
WHAT HAVE BEEN YOUR BIGGEST CHALLENGES SO FAR WITH RUNNING YOUR BUSINESS?
Technical stuff — it's not my strength!:)
HOW DID YOU OVERCOME THESE CHALLENGES?
I embraced some of it and learned on my own. I outsourced other things.
WHAT DO YOU LOVE ABOUT RUNNING YOUR OWN BUSINESS?
I love the freedom and flexibility to be with my family and do the things I value most. I have the freedom to use my creativity and develop my own programs.
WHAT ADVICE WOULD YOU GIVE TO OTHER ENTREPRENEURS?
Know who 'you' are, know your 'why' and then you can figure out the 'how'! Stay the course and don't get caught up in all of the distractions and comparing yourself to others or other people's version of success. Create your own!
HOW DO YOU KEEP MOTIVATED THROUGH DIFFICULT TIMES?
I reflect on my values and my 'why' to keep me motivated through the challenging times.
DO YOU HAVE A BUSINESS PHILOSOPHY?
Knowing who you are and having the courage to authentically share it is the key to going from surviving to thriving in business.
When I face a big challenge I…
reflect on my 'why"!
My greatest fear is…
running out of time. I fear not having enough time to create the kind of change I want to make in the lives of others and in the world.
The most courageous thing I've ever done is…
leave my thriving million dollar business to pursue my passion and start another business from scratch.
If I could go back in time to when I was 20 I would tell myself…
time is the most valuable thing we have. Don't waste a second of it living a life that is not true to who you are.
I believe…
we all have a choice on how we decide to show up in life.
The biggest lesson I have ever learned is…
the only thing we need to fear is ourselves, because we are the only one getting in our way of achieving everything we desire.
My favourite business tool or resource is…
motivational podcasts.
My favourite quote is…
"If it doesn't challenge you, it doesn't change you!"
---