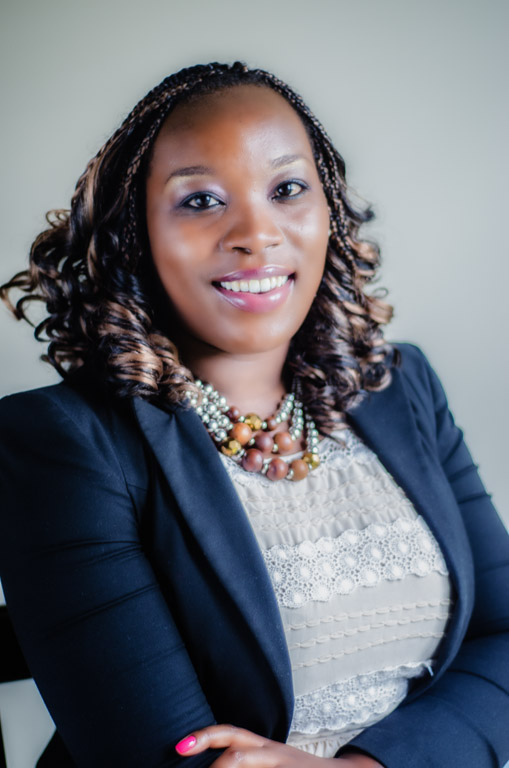 Deborah Hockley, a graduate administrator at Oxford University, wanted to help students succeed in this age of high unemployment. So she created a platform, called Set Your Mark, to assist women in realising their professional goals. Read how she did it below…
Deborah Hockley // UK // Set Your Mark Enterprises Limited // Online Career Development // 30s
---
WHAT MOTIVATED & INSPIRED YOU TO START YOUR BUSINESS?    
Set Your Mark was born when I recognised a need that was not being met. The problem was that students at Oxford University, where I work as a graduate administrator, were concerned about life after graduating. In an age of high unemployment, would they find a job befitting their qualifications? Would they find a job at all? I was struck by the fact that these concerns were particularly troubling to my female students.
TELL US ABOUT YOUR BUSINESS…
Set Your Mark is a platform that offers women, aged 18-35, the resources to advance in their chosen career path via career mapping, mentorship, networking, personal branding and advocacy. The vision for Set Your Mark is a platform that ultimately raises the career aspirations and achievement of women so that they reach their full potential as an employee or as an entrepreneur. Women are still under-represented in leadership positions. Set Your Mark assists women at every stage of their career to enable them to realise their professional goals and occupy leadership positions that will benefit society as a whole.
WHAT WERE THE FIRST FEW STEPS YOU TOOK TO GET YOUR BUSINESS UP AND RUNNING?
I did a lot of research and I also took advantage of the Government Start-up Loans scheme. I was approved for a small loan that helped me with set-up costs and the launch of the website.
WHAT HAS BEEN THE MOST EFFECTIVE WAY OF RAISING AWARENESS OF YOUR BUSINESS AND GETTING NEW CUSTOMERS?
Social Media platforms have been an effective way of raising awareness. We have a Facebook, Twitter and Pinterest page.
WHAT HAVE BEEN YOUR BIGGEST CHALLENGES SO FAR WITH RUNNING YOUR BUSINESS?
My biggest challenge has been gaining traffic to the site. I am working hard to upload the best content and resources that will be of great value and benefit to young women. I also still have my full-time job, so it can get difficult trying to balance it all.
HOW DID YOU OVERCOME THESE CHALLENGES?
Faith and hard work. If I am having a bad day, I allow an hour to feel sorry for myself and strive to snap out of it. I read books as well as watch inspirational videos on YouTube. Praying helps too.
WHAT DO YOU LOVE ABOUT RUNNING YOUR OWN BUSINESS?
I love the fact that I get to do something I enjoy everyday. It's such a great feeling when you get a tweet or Facebook post from someone thanking you for the encouragement.
WHAT ADVICE WOULD YOU GIVE TO OTHER ENTREPRENEURS?
Don't listen to the dream killers. Surround yourself with individuals who not only encourage you but challenge you to strive for better. Never loose Faith in what you are doing. There are days when things will be tough and nothing seems to go right, but always go back to WHY you started your business. Your WHY will keep you motivated and your PASSION will push you forward.
HOW DO YOU KEEP MOTIVATED THROUGH DIFFICULT TIMES?
I take time out to pray and meditate. I also watch motivational videos and take a walk to clear my mind. The number one thing that keeps me motivated is remembering that Set Your Mark is not about me – it's about the lives of the women that will change. Whenever I take the focus off me, I snap back into motivation mode. I may have just started but I see where the business is going and the impact it will create in the lives of women.
DO YOU HAVE A BUSINESS PHILOSOPHY?
Be ethical in everything that you do. You will be recognized because of your good character and ethos. Do everything with a spirit of excellence and customer service is KEY.
When I face a big challenge I…
pray.
My greatest fear is…
never reaching my full potential and achieving my destiny.
The most courageous thing I've ever done is…
launch my business.
If I could go back in time to when I was 20 I would tell myself…
not to listen to naysayers and to follow my heart.
I believe…
that you can achieve anything you set your mind to do if you take action.
The biggest lesson I have ever learned is…
not to take things personally.
My favourite business tool or resource is…
Twitter.
My favourite quote is…
"You gain strength, courage and confidence by every experience in which you really stop to look fear in the face. You are able to say to yourself, "I have lived through this horror. I can take the next thing that comes along." You must do the thing you think you cannot do."
– Eleanor Roosevelt
---