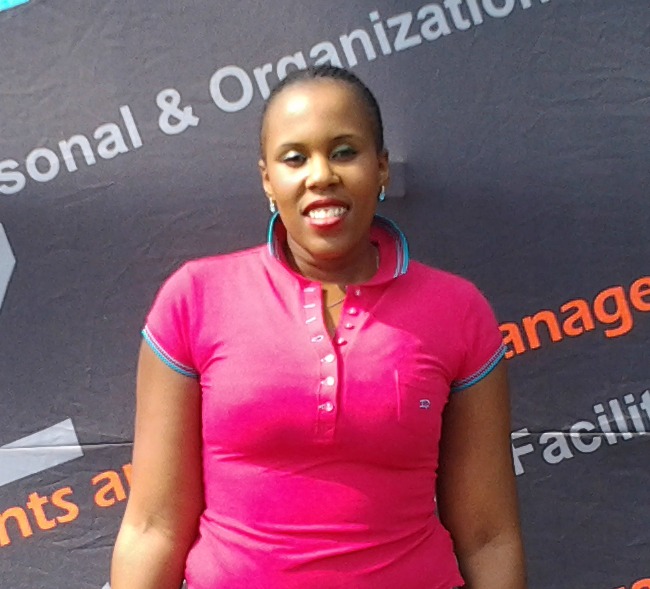 Wendy Mpendulo started out selling sandwiches to customers in their offices in order to support herself and her child. Today she has an events and projects management business. Read how she did it below…
Wendy Mpendulo // South Africa // W Z Events and Projects Management // Events and Projects Management // 30s
---
WHAT MOTIVATED & INSPIRED YOU TO START YOUR BUSINESS?
In my teenage years, just after I had my baby and finished high school, my mother had lost her job as a packer at Spar Supermarket. I did not have the money to continue with my tertiary education and I had a child to support. I had studied business management and decided to start selling sandwiches to offices. I brought healthy sandwiches in a blue basket to my customers in their offices. I woke up every morning to prepare sandwiches and deliver them to government offices in Umtata. The orders grew and I also brought lunch as per demand of the customers. From there, I got a space to operate from at the taxi rank and got catering orders from different departments and individuals. Poverty and lack of access to resources made me identify gaps in the market .
TELL US ABOUT YOUR BUSINESS…
My business is now an events and projects management business. The business evolved from being a catering business to being an events company. Catering is now part of the services offered in the business. We host conferences, seminars, workshops, birthday parties, golf days, family days, etc. Basically, we offer corporate, individual, and community events as needed. Our events are aimed at giving value to all our customers. We offer packages that surpass clients' expectations and we help clients enjoy their money in class and in style .
WHAT WERE THE FIRST FEW STEPS YOU TOOK TO GET YOUR BUSINESS UP AND RUNNING?
I started with offering my services for free to family members, friends, and neighbors. After I received positive feedback from them, I started printing pamphlets that outlined my price list and the type of products and services I offer. I started to look for partnerships with already existing businesses. I increased my network by attending different activities that brought people together.
WHAT HAS BEEN THE MOST EFFECTIVE WAY OF RAISING AWARENESS OF YOUR BUSINESS AND GETTING NEW CUSTOMERS?
Through networking events, distribution of pamphlets, posters, and word of mouth.
WHAT HAVE BEEN YOUR BIGGEST CHALLENGES SO FAR WITH RUNNING YOUR BUSINESS?
Operating capital. If you do not have the operating capital, the partnership you manage to get will not mean much as you have to pay from your pocket. Advertising takes a lot money before commencing events and to get more people I always need to have my advertising overhead high up and that requires a lot of money. Transport costs are a serious challenge as well. Before deciding on the event,  I always need to view the places in person and put myself in my customers' shoes .
HOW DID YOU OVERCOME THESE CHALLENGES?
I established partnerships and affiliated with significant organisations that will increase my access to people. I talk to people, sell tickets in advance, and get sponsorships to cover part of the costs .
WHAT DO YOU LOVE ABOUT RUNNING YOUR OWN BUSINESS?
I can initiate and implement my ideas. I start from zero and get to something. I make my own decisions and I make money .
WHAT ADVICE WOULD YOU GIVE TO OTHER ENTREPRENEURS?
Owning a business is a journey and not an event. Things do not always go according to expectations – they sometimes go wrong, but that does not mean you have to stop making your business dream a reality. Every business owner must always have measurable goals each day and this will take them to the ultimate goal of a successful business. Meet with other business owners for inspiration, be open to new ideas, and be flexible about applying new tricks that work into your business.
Having a spiritual life is key to keep one focused on their dreams and business goals. Always remember that you are special and unique. The energy that is there is for a purpose, use it. Don't get discouraged by little things and by people who have not traveled the journey. Live your life and be the best you can be through your business!
HOW DO YOU KEEP MOTIVATED THROUGH DIFFICULT TIMES?
I read the bible and pray. I sit alone and ponder on what I should do next to make it right. I ask for advice from those who have traveled, and also write down my downfall and look for possible solutions. I buy magazines and surf the internet to look at my role models and then I get back to my motivated state.
DO YOU HAVE A BUSINESS PHILOSOPHY?
Yes. If it comes to mind, it is possible. I must make it happen until it brings me money.
When I face a big challenge I…
pray to God for answers and signs.
My greatest fear is…
to have more than I can handle.
The most courageous thing I've ever done is…
use my own money to invest in my business.
If I could go back in time to when I was 20 I would tell myself…
your future is brighter than you can see.
I believe…
with God all things are possible.
The biggest lesson I have ever learned is…
to use everyday to my best ability and to keep learning more about business at every opportunity I can get.
My favourite business tool or resource is…
the internet
My favourite quotes is…
All things are possible to those who believe!
---