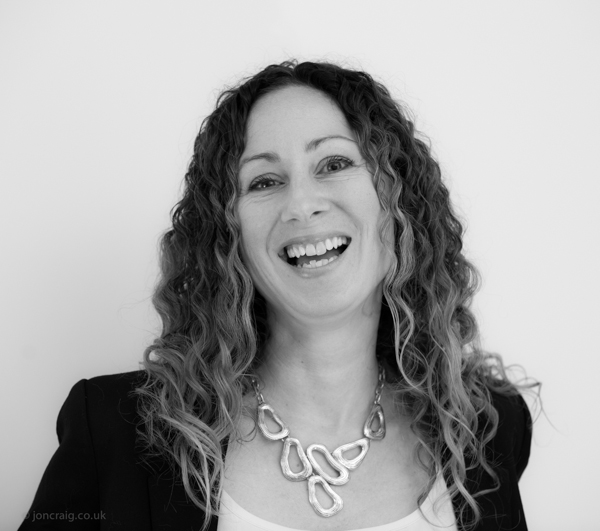 Samantha Holman knows that the challenges we meet on the road to success is life testing us to see if we are really serious about what we want. Samantha shares how she overcame health issues, stuck to her plan A, and stayed positive while working a part-time job as she built her business. Now she gets to help women have personal breakthroughs of their own! Read how she did it below…
Samantha Holmon // UK // Holsam Life // Life & Business Coaching // 30s
---
WHAT MOTIVATED & INSPIRED YOU TO START YOUR BUSINESS?
I knew my stepping stones of life had finally led me to setting up my own business when I had got my "dream job" teaching, and yet being employed still had the same old frustrations. I had specific skills that I was using, but not in the way that I really wanted to and knew I could.  When the recession hit and I started losing teaching hours, I saw this as an opportunity to take the first tentative leap.
TELL US ABOUT YOUR BUSINESS…
Women are particularly hard on themselves and carry many negative emotions and beliefs at a deeper level that create repeat patterns of behaviour and stop them from going for what they really want. It is my belief that brave is the new beautiful, and I want women to know that they can be both. I help women to unlearn fears that have been holding them back and go for their goals with complete confidence, through one-to-one personal breakthrough coaching sessions and online programmes.
WHAT WERE THE FIRST FEW STEPS YOU TOOK TO GET YOUR BUSINESS UP AND RUNNING?
I took my own advice and just got going. So many people feel that they have to have something, before they can do something, and then they'll be ______ (confident/happy/satisfied, etc). For me, I had acquired the skills throughout the years, so I knew I just had to be confident and do it.
I placed a small advert in the local magazine (I lived in NZ at the time and there was only one magazine that everyone read). I then had a very basic, one page website to refer people to, and I spread the word amongst friends and colleagues.
WHAT HAS BEEN THE MOST EFFECTIVE WAY OF RAISING AWARENESS OF YOUR BUSINESS AND GETTING NEW CUSTOMERS?
Identifying and knowing your target market is key, because then you can get in front of them and talk about how what you have to offer is of value. When I decided to move back to the UK from NZ, I identified some affiliates and we created a programme that warranted a launch event. From here, I could create free PR and build a list. This definitely gave me a head start, but now most of my clients come from referrals, Google, or guest speaking events.
WHAT HAVE BEEN YOUR BIGGEST CHALLENGES SO FAR WITH RUNNING YOUR BUSINESS?
At the same time as moving back to the UK and setting up my business, my dedication was definitely tested. I started to lose my eye sight and had to have an operation to fix it. Although doctors saved my sight, my eye was in the wrong place, giving me double vision for the first two years of being back in the UK and setting up business, which meant a further four operations. I believe when we have a goal, we are given challenges to test how serious we are about it. This is where failure comes in, but we have a choice: to give up or carry on. Despite the health problems, I was more determined than ever!
HOW DID YOU OVERCOME THESE CHALLENGES?
The health issues created a bigger financial strain than I had anticipated, so I had to get really resourceful and find solutions. I kept going and stayed focused on my "big why." I got a part-time job and kept positive. I used visualisation techniques and affirmations for the latter, and the part-time job kept me afloat financially. I had a few people tell me, at this time, to get a full time job, but that was their fear – when you focus on plan B, plan A just fades off, and I knew that wasn't an option for me.
WHAT DO YOU LOVE ABOUT RUNNING YOUR OWN BUSINESS?
If I make a mistake, it's mine – so I am always learning. I am also free to be creative – something which I feel is lost for so many by systems put in place when we are younger. I believe creativity and self-expression is such an important part to living a happy life.  Finally, and most importantly, seeing the results of those I work with. The shifts they make from frustrated to free – that's priceless!
WHAT ADVICE WOULD YOU GIVE TO OTHER ENTREPRENEURS?
Be very clear on what you want and why – and just do it! Thinking too much can end up creating problems that weren't there to start with.
HOW DO YOU KEEP MOTIVATED THROUGH DIFFICULT TIMES?
I surround myself with people who believe in what I do and encourage me to go for it. I always had designs on being self-employed but thought that people would think me silly or unrealistic. I realised that belief was mine to remove when I used the tools and techniques that I now know on myself.
DO YOU HAVE A BUSINESS PHILOSOPHY?
Love what you do.
When I face a big challenge I…
check on my resources and brainstorm a way to overcome it.
My greatest fear is…
having regrets.
The most courageous thing I've ever done is…
possibly travelling around the whole of Australia in a camper van on my own, but choosing to have surgery that only 'could' save my sight felt more courageous.
If I could go back in time to when I was 20 I would tell myself…
focus on what you want in life, take action towards it, and trust that everything will work out as it should.
I believe…
brave is the new beautiful and all women deserve to live life in the amazing.
The biggest lesson I have ever learned is…
help people who want to be helped…and it's OK to say no.
My favourite business tool or resource is…
SCORE – it's a powerful tool I learnt in New Zealand and love using it to reframe a perceived problem, and get some advice from myself that I know I can trust. I also have a coach – the right support is so important.
My favourite quote is…
"Our deepest fear is not that we are inadequate. Our deepest fear is that we are powerful beyond measure. It is our light, not our darkness that most frightens us. We ask ourselves, who am I to be brilliant, gorgeous, talented, fabulous? Actually, who are you not to be?"
Marianne Williamson
---