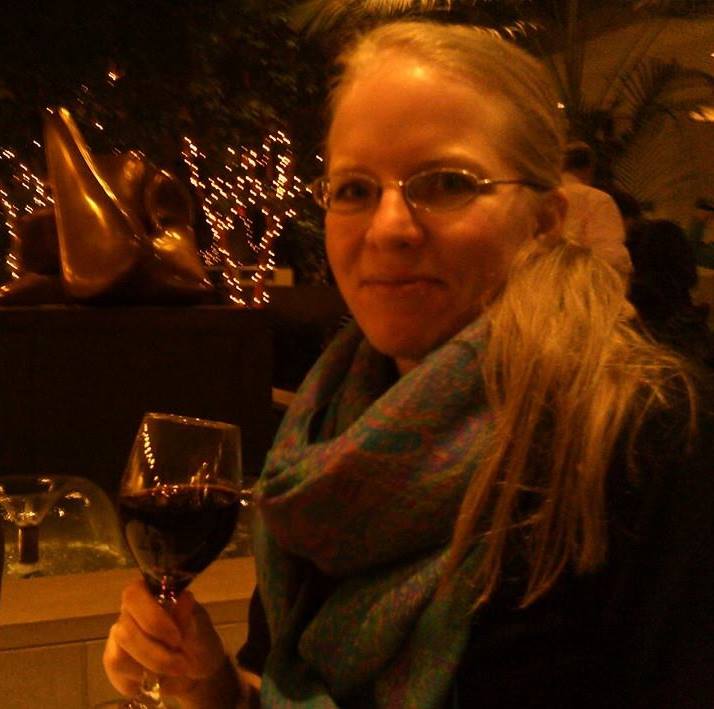 Nina Alvarez owns an author services consultancy. She shares how she left work she hated in order to "follow her bliss" and let joy and love guide her in the development of her business. Read how she did it below…
Nina Alvarez // USA // Dream Your Book // Publishing // 30s
---
WHAT MOTIVATED & INSPIRED YOU TO START YOUR BUSINESS?
I would like to list the things I hate: office culture, not doing work I love, not being in control of my hours, lack of job stability…but really what inspired me to start my own business was that I decided to follow my bliss. I think we are pulled to do what we are meant to do in this life through the energy of joy and love. The thought of having my own business felt amazing, so I did it.
TELL US ABOUT YOUR BUSINESS…
I have an author services consultancy. This means I am an editor, writing coach, self-publishing consultant, and publicist. I work with aspiring writers looking to find their authentic voices, to publish or self-publish, and to reach their potential audience. I don't take on many clients at once – it is very important for me to give a lot of individual attention to each client. I incorporate holistic healing methods into work with some of my clients as well.
WHAT WERE THE FIRST FEW STEPS YOU TOOK TO GET YOUR BUSINESS UP AND RUNNING?
When I started the first leg of my business – marketing, writing, and editing – I built a portfolio. I had done editing and copy writing at prior jobs, so I had a portfolio of my work. When I wanted to try something new, like design, or editing fiction, I either did a pro bono project or charged a lower amount. You have to prove to yourself and others that you CAN DO what you are being asked to be paid for. A portfolio PDF and a website are powerful ways to do this. When I started the second leg of my business – author services (something that I didn't even know people got to do as a job) the thing that got me my first clients was not my online publicity attempts, but that I let all my friends know what I was doing. People didn't know my work per se, but they knew me and trusted me, so they took a chance on me. I got my first fiction writing clients from a friend whose editing company needed to outsource to someone. But it wasn't until I began teaching that my business grew exponentially, as I explain in the next answer.
WHAT HAS BEEN THE MOST EFFECTIVE WAY OF RAISING AWARENESS OF YOUR BUSINESS AND GETTING NEW CUSTOMERS?
Teaching workshops. Believe it or not, even though I teach workshops on the same things I offer as services, these workshops bring me a lot of clients. Something about meeting me in person does the trick. I am an editor and so my relationships with clients are intimate and sometimes last years, so word of mouth and in-person meetings go far.
WHAT HAVE BEEN YOUR BIGGEST CHALLENGES SO FAR WITH RUNNING YOUR BUSINESS?
Charging a fair fee so that I can live comfortably. Also, overcoming the idea that I have to suffer or be tired/unhappy to deserve a paycheck.
HOW DID YOU OVERCOME THESE CHALLENGES?
I put a lot into each project, so I find I can only do about 3-4 paid hours a day. I am working towards doing projects that I can do for 8 hours a day – either putting less pressure on myself or pushing harder.
WHAT DO YOU LOVE ABOUT RUNNING YOUR OWN BUSINESS?
I LOVE making my own hours. There is nothing like this type of freedom. You are the master of your days and it helps you feel like you are the master of your destiny.
WHAT ADVICE WOULD YOU GIVE TO OTHER ENTREPRENEURS?
Work with love and enthusiasm. If you can't muster love for a client or enthusiasm for a project, it's time to move on to a different client, project, or career. Don't be afraid to use your intuition when saying yes or no to projects. And don't be afraid to use your intuition in addition to your common sense when charging a project fee.
HOW DO YOU KEEP MOTIVATED THROUGH DIFFICULT TIMES?
I just hate the idea of working a 9-5 job for someone else. I create so much value being able to run my business my way and work with my clients in a personal and authentic way. I think our current office culture has a lot of toxic habits and is bad for the spirit of both worker and client/customer.
DO YOU HAVE A BUSINESS PHILOSOPHY?
I continually refine my ability to attract projects and clients I find fun, joyful, exciting, and well-paying. The GPS I use is my intuition and vision. I find that the only limits are those in my belief structure, so I continually try to expand my conception of what is possible. So my philosophy is to follow the love. This may sound touchy-feely or simplistic, but it is actually a moment-to-moment discipline as refined and powerful as any advanced business advice.
When I face a big challenge I…
let myself feel it. Usually there is fear and sadness involved. I let the emotions tell me what I need to learn.
My greatest fear is…
being seen as incompetent.
The most courageous thing I've ever done is…
If courage is feeling fear but overcoming it, then the most courageous thing I've done is to just continue month to month knowing that there are no guaranteed paychecks.
If I could go back in time to when I was 20 I would tell myself…
Great question! Oh, 20-year old Nina, I would tell you to relax. To enjoy your classes but not worry so much about grades. You will have a million opportunities to reinvent yourself. You will have a dozen jobs that you hate before you find the one you love, and maybe I can't save you from that. There was a purpose in all of it. But really, just know that what you love – language, literature, writing, making meaning – all these things CAN be your living. They don't have to be relegated to the sidelines. So, relax. Don't take all the B.S. in between so seriously.
I believe…
we are programmed by spirit to self-actualize.
The biggest lesson I have ever learned is…
if you take care of your emotional well-being, everything else will follow.
My favourite business tool or resource is…
Freshbooks!
My favourite quotes is…
"Seeing the light in others helps them to find the light in themselves."
– Jennifer Gayle
AND I also like:
"When anxious voices tell you to keep striving and pushing to get ahead, remember this: enduring success is produced by a peaceful mind."
– Cheryl Richardson
---