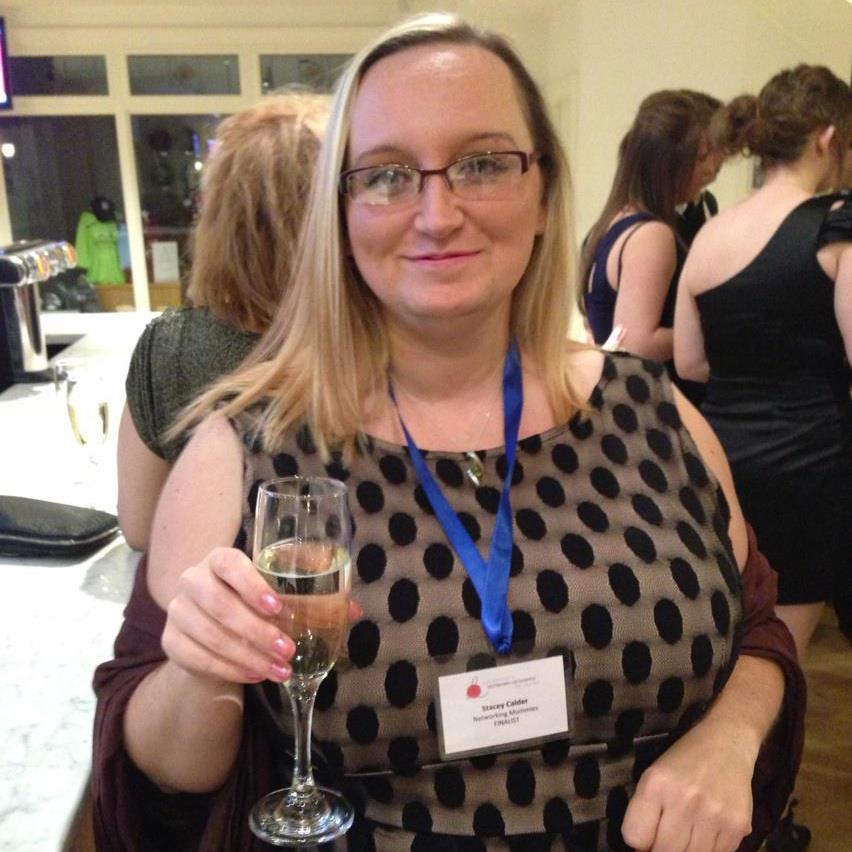 Stacey Calder wanted to stay at home with her children and discovered a business opportunity that allowed her to do just that while helping others achieve the ability to live life on their own terms as well. Read how she did it below…
Stacey Calder // UK // The Lifestyle Group // Coaching and Mentoring // 30s
---
WHAT MOTIVATED & INSPIRED YOU TO START YOUR BUSINESS?
I went back to work when my daughter was just 10 weeks old because of a promised promotion and although I loved my job, I soon realised that the commute was too much and I wasn't being the mum I wanted to be. I was leaving the house at 6:30am and returning at 7:45pm. The only time I was seeing my daughter was when she was in bed. So when my son was born, I decided that enough was enough and something needed to change. I took my full maternity leave and it wasn't until the end of the 12 months that I realised that I didn't want to go back, but I was the main income provider and needed to bring in an income. I went along to a Networking Mummies coffee morning and met a lady who told me she could help and she did! She showed me I could still have a career but on my terms from home and so I got to work.
TELL US ABOUT YOUR BUSINESS…
I help coach and mentor people to have successful home-based businesses. I want to help people realise that working from home is a genuine option and doesn't mean stuffing envelopes late into the night like it did many years ago. I work alongside a global company to help people develop themselves, gain in confidence and use their networks and connections to market products within the natural health and wellbeing industries. It's not about selling but recommending either our products or the business where suitable. I love the coaching side to this and currently work with a variety of different people from mums to lawyers and from executives to pensioners. In this current climate, I've found that people aren't looking for a job, they are looking for an income and so are more open to looking at new ideas.
WHAT WERE THE FIRST FEW STEPS YOU TOOK TO GET YOUR BUSINESS UP AND RUNNING?
I went along to a presentation to find out more about the company/supplier of the products and the support network it provided. I wanted to make sure it was safe and secure and that I could be successful within the environment. The first step I took was to sit down with a mentor and decide how I wanted to grow my business. We looked at how much I wanted to earn and by when and how much time I had to spend on my business. We looked at my short term and long term goals and 'why' I was doing the business as that would be my driving force behind it. Once the plan was in place, I worked the plan. I took action and told everyone about my new venture. I had a couple of business launches and promoted myself and my business. I attended regular networking events to build my audience and still do this today. Also, I set up my social media channels to reach a bigger audience.
WHAT HAS BEEN THE MOST EFFECTIVE WAY OF RAISING AWARENESS OF YOUR BUSINESS AND GETTING NEW CUSTOMERS?  
Face to face networking and social media have definitely been the backbone of raising awareness of my business. However, it's not been about throwing it in people faces; it's about using the tools to build relationships with people. I'm a firm believer in "people buy people" and trust is a massive part of that. You have to gain somebody's trust to grow a good relationship with someone, especially when you are helping them to set up their own business. They put their trust into your hands and you have to respect that.
WHAT HAVE BEEN YOUR BIGGEST CHALLENGES SO FAR WITH RUNNING YOUR BUSINESS?
I think not comparing yourself to others was probably the biggest lesson I've learned at the start. I would look at others and think, "they are more successful than me," or that they were achieving things quicker than me, but then I realised how damaging it was to my self-confidence and therefore my business. Now I look at them and think, "Wow! They are doing great, but I've achieved a lot too – in my time with my own goals."
HOW DID YOU OVERCOME THESE CHALLENGES?      
If you find that comparison motivates you, that's great, but if you find it having a negative effect, then step away from it. Don't follow those people on social media if it's going to upset you, follow those that do inspire and motivate you, those you look up to and aspire to be like. I realised that I had to do this. I had to stop looking at what others were achieving within my industry and started looking for inspiration from other sources.  Instead of writing "to do" lists, I'd write "ta da!" lists (things I'd achieved that day, rather than things I needed to do) and found this really motivated me.
WHAT DO YOU LOVE ABOUT RUNNING YOUR OWN BUSINESS?
I love the fact that running my own business means flexible hours. I work from home around my 2 children. It means I can be mum first and business woman second. I don't have to miss sports days, dance performances or Christmas shows anymore. My children know nothing else other than me being there for them and that's priceless.
WHAT ADVICE WOULD YOU GIVE TO OTHER ENTREPRENEURS? 
Write your goals down and go for them…consistently. Have big dreams – they are achievable as long as you have a good plan to get you there. Most of us lose touch with our goals and dreams when we "grow up and enter the real world." We need these to motivate us, so dream big!
HOW DO YOU KEEP MOTIVATED THROUGH DIFFICULT TIMES?  
I think to myself, "Okay, this is my plan B, so if I'm going to give up, what's next?" Would I really want to go back to a "day job" working for someone else, on their terms and being paid what they think I'm worth, not what I think I'm worth? That normally motivates me and keeps me going on the tough days. Although I do think a tough day in business is far better than a tough day in a job.
DO YOU HAVE A BUSINESS PHILOSOPHY?     
I just want to help as many people as I can achieve what they want in life. Success means different things to each individual I meet – it's not for me to decide their success, but to help them achieve it. I can offer them a business platform to help them develop and achieve with recognition every step of the way. If I can help people achieve what they want, then I in turn will achieve what I want. I can't be successful without helping other people be successful and I think that's a great way to do business.
When I face a big challenge I…
plan how I'm going to tackle it, call a friend to run it past them, and then go get on with it.
My greatest fear is…
that others don't understand the nature of my business.
The most courageous thing I've ever done is…
get over my fears to train over 100 people on using social media to improve their business.
If I could go back in time to when I was 20 I would tell myself…
to start a business sooner rather than later.
I believe…
people buy people, so build relationships to grow your business.
The biggest lesson I have ever learned is…
not everyone has the same values as you and to surround yourself with positive people who have your values.
My favourite business tool or resource is…
Business books each month from Knowledge is King
My favourite quote is…
"It's not the critic who counts. It's not the man who points out how the strong man stumbled. Credit belongs to the man who really was in the arena, his face marred by dust, sweat, and blood, who strives valiantly, who errs to come short and short again, because there is no effort without error and shortcoming. It is the man who actually strives to do the deeds, who knows the great enthusiasm and knows the great devotion, who spends himself on a worthy cause, who at best, knows in the end the triumph of great achievement. And, who at worst, if he fails, at least fails while daring greatly, so that his place shall never be with those cold and cruel souls who know neither victory nor defeat."
Theodore Roosevelt
---