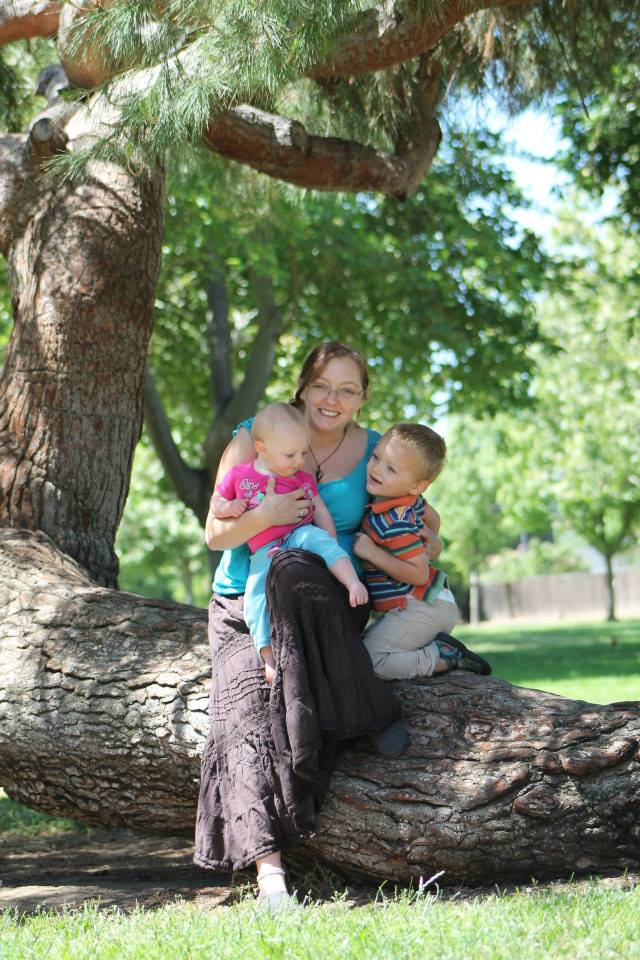 Christina Emrich turned her love for Chinese medicine into a business that helps others enjoy more healing and peace. Read how she did it below…
Christina Emrich // USA // Evoke Wellness Center // Health and Wellness // 20s
---
WHAT MOTIVATED & INSPIRED YOU TO START YOUR BUSINESS?
My desire for self improvement and my strong need to help people mixed together and pulled me into beginning my business. When I was 15, I had a near death experience. This woke me up from living a more material lifestyle and I began my search for a purpose in this life.
As I went through school and struggled with various Women's Health issues, I discovered a lack of holistic health care and very few natural options for my conditions. I was told that I would not be able to have children and would be left to suffer for years to come. Shortly after, I was introduced to Chinese Medicine and Acupuncture, and I was able to become pregnant and hold a pregnancy (twice!). This inspired me to educate others in my home community and to practice Holistic Medicine myself.
TELL US ABOUT YOUR BUSINESS…
Evoke Wellness Center is an Integrative Medicine center in Pleasanton, California. It is a place where people can come and receive Acupuncture, Reiki, Qi Gong or Nutritional Counseling. It is a growing co-op Wellness Center where patients can learn about, and have access to, many Alternative and Holistic Medicine modalities. Meditation, Visioning, and Reiki Shares are offered in the evenings. All the practitioners who share the space are there with a goal of supporting each other and working together to provide an educational and healing experience for the patients. Holistic medicine means a focus on the Mind, Body and the Spirit and they are all important in a Holistic health model.
WHAT WERE THE FIRST FEW STEPS YOU TOOK TO GET YOUR BUSINESS UP AND RUNNING?
The first thing I did was read "Finding Your Way in a Wild New World" by Martha Beck. I was blown away by her straightforward approach at self discovery and livings one's true purpose. I then spent many hours and days brainstorming and visioning with my husband on what I wanted my business to look and feel like. I hired a business coach and began to develop a very in-depth plan as to what direction I wanted to go in. In the process I was able to pinpoint my ideal client and discern the real reason behind the work I am doing. From there, I was on fire and things came together very quickly. I spent a lot of time scouting out the perfect location because I knew that I wanted a certain feel to my Center and there were certain requirements for that.
WHAT HAS BEEN THE MOST EFFECTIVE WAY OF RAISING AWARENESS OF YOUR BUSINESS AND GETTING NEW CUSTOMERS?
Becoming clear about my intention with my business and discovering who my ideal clients are has helped me immensely when I am raising awareness of my business. Doing this has helped me when I am actually out there and talking to people. They can easily see my passion and this is attractive to them.
WHAT HAVE BEEN YOUR BIGGEST CHALLENGES SO FAR WITH RUNNING YOUR BUSINESS?
My biggest challenge so far has been compartmentalizing my family and my business. Finding balance is always something I have strived for. I tend to become hyper focused on one particular project at a time and so time management has been a huge issue for me.
HOW DID YOU OVERCOME THESE CHALLENGES?
One thing that I have done to help overcome the issue of time management has been striving to be present in every moment. The more present I become, the more likely I am to complete each task or event as I do it.
WHAT DO YOU LOVE ABOUT RUNNING YOUR OWN BUSINESS?
I love that everyday I go to work and know that I am fulfilling my Life Purpose. I am not wasting one more day working for someone else with a different purpose than I have.
WHAT ADVICE WOULD YOU GIVE TO OTHER ENTREPRENEURS?
Search out a group of trusted people or advisors. Find a life coach or a business coach who can help you regain the proper mindset when things do not look the way you want them to.
HOW DO YOU KEEP MOTIVATED THROUGH DIFFICULT TIMES?
I mediate and call my Mastermind Group or my Business Coach and clear away the cobwebs clouding my mind. When that fails, I go out into nature and take a hike.
DO YOU HAVE A BUSINESS PHILOSOPHY?
We find the unique form of Holistic Treatment for you to help you heal.
When I face a big challenge I…
try to relax into myself, ground, meditate and take it one step at a time.
My greatest fear is…
losing my family.
The most courageous thing I've ever done is…
give birth to my children.
If I could go back in time to when I was 20 I would tell myself…
not to rush it, the Journey is the prize.
I believe…
that everyone and everything is connected.
The biggest lesson I have ever learned is…
sometimes surrender is the most empowering thing to do.
My favourite business tool or resource is…
my business coach.
My favourite quote is…
"All I know is that I know nothing."
~Socrates
---