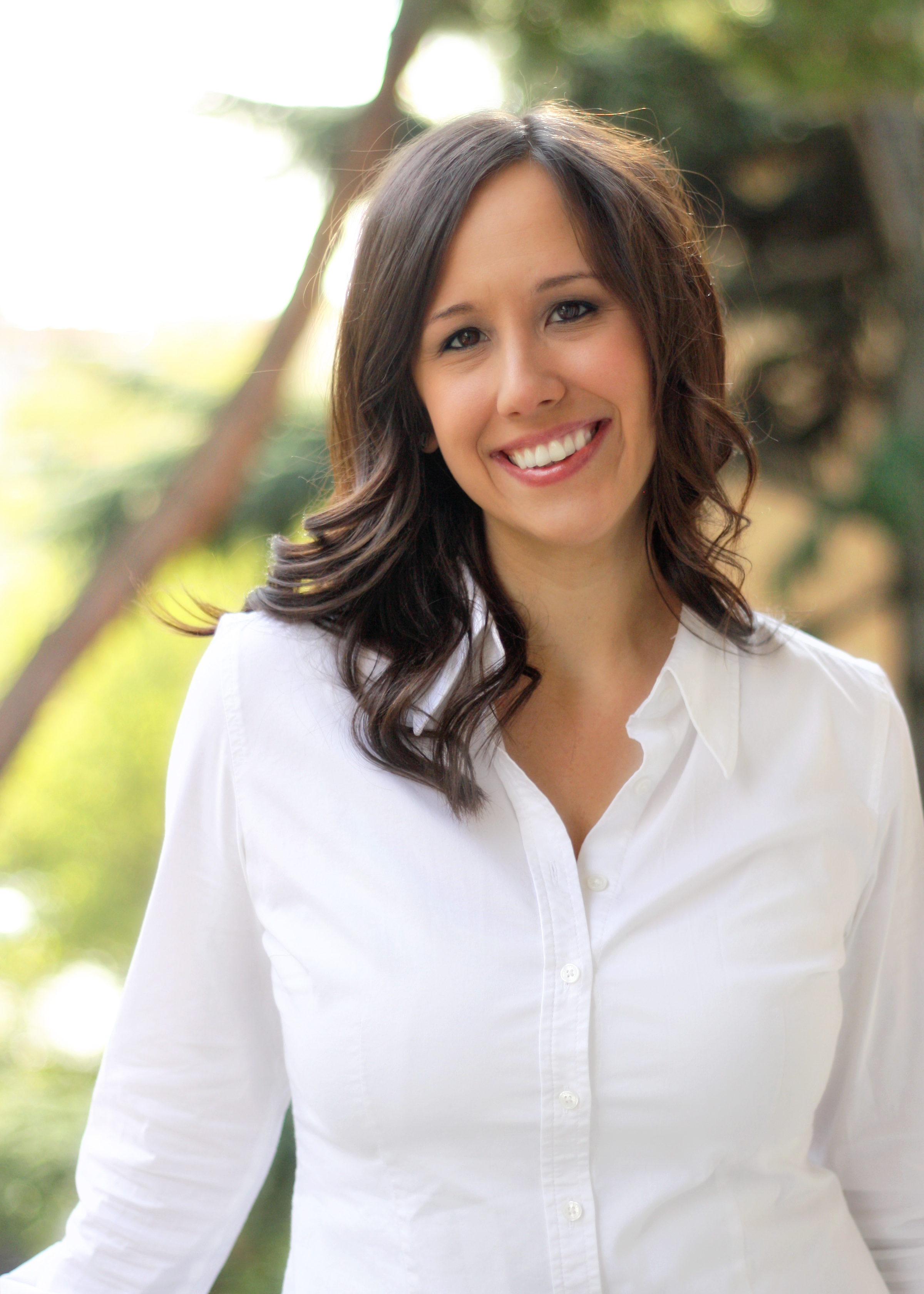 Amy Farber's story shows that magical things can happen when you are willing to let life take you on an adventure.  After moving from Chicago to Italy, getting married, and discovering a love for photography, she took a simple idea and turned it into her own business. Read how she did it below…
Amy Farber // USA // Letters From, LLC // Photography // 30s
---
WHAT MOTIVATED & INSPIRED YOU TO START YOUR BUSINESS?
5 years ago, I was fresh out of college and working for an investment bank in Chicago. If you would have told me then that I would leave my comfortable life, family, and career behind for a life in Italy, I would have said you were crazy. I'd never aspired to live abroad, and the dream of owning my own business was not even a blip on my radar. But, as they say, "life happened."
On a vacation to California in the Fall of 2008, I met an interesting Englishman – an airline pilot who lived and worked in London. We flirted, exchanged emails. He went back to London and I returned to Chicago. Six weeks later, two things happened which altered the course of my life. The first was a surprise visit from my Englishman. I got an email from him, in a sweepingly romantic gesture, saying that he'd decided to fly out to Chicago the next month to take me out on a date. The second was the financial collapse of 2008. About a week before my visitor was to arrive from London, I lost my job. Needless to say, I believe this was the universe beginning the process of tearing me off of my path and placing me firmly at the beginning of the road less traveled.
Long story short, my date and I had an amazing time in Chicago, and the next month, I took advantage of my current time off of work to visit him London. All through 2009, we dated long distance and all the while I searched for work in Chicago. My search was fruitless, but my relationship was flourishing. At the end of that year, my Englishman was relocated to Rome, Italy for work. He asked me to join him and, throwing caution to the wind, I said yes. In the course of my nearly 4 years living in Italy, my life has done a complete 180. Adjusting to living in a foreign country was a challenging, frustrating and terrifying, but ultimately wonderful and eye opening experience. My Englishman has become my husband. And I have been forced to re-examine my life and career choices from a very different light.
Work abroad in Italy is not abundant in these times of economic difficulty. Being a foreigner, the only job available to me was as an English Teacher. I did this for some time, but ultimately it was not for me. It began to dawn on me that if I was to make a name and career for myself here, I was going to have to get creative and build something I could be proud of.
Since living in Italy, I had become passionate about photography and spent endless hours combing the cobbled streets of Rome with my camera. In the fall of 2012, I was to return home for the wedding of a friend in Chicago. For her gift, I wanted to buy her a piece of Alphabet Photo Art, which is a framed piece of art with photographs of items in nature and architecture that look like letters of the alphabet. These are framed together to spell out a word of name; In my friend's case, her new married name. After searching online for her gift, I became inspired to try and create the photographs myself. I walked outside and stood under a tree, looking up through my camera into the tangle of branches. I saw several branches cross to make a perfect letter E, and snapped my first Alphabet Photo. I got a thrill from it, and knew I was hooked. After some thought, I decided that creating custom, original Alphabet Photo Art would be the perfect business for me. From there, I set off with my camera to begin the long process of capturing the letters of the alphabet in the Italian world around me.
TELL US ABOUT YOUR BUSINESS…
Letters From, LLC creates Alphabet Photo Art. We have two large collections of alphabet photographs, Letters From Italy, and Letters From Ireland. These are photographs of items in nature and architecture that look like letters of the alphabet. Our original collection came from Italy, and shortly after, I traveled to Ireland to create a second collection. Each collection is original and completely different and captures the little details that come together to give an interesting perspective into two stunning countries. My business is web based and, on our website, customers can create and customize a completely original piece of art by choosing a frame style, mat color, and photographs to spell out a name or a meaningful word. Many people choose a first or last name, a baby's name, a monogram, or an inspirational word. Though I live in Italy, my business is established in the U.S., and I currently sell only to customers in the States. I hope to go international one day!
WHAT WERE THE FIRST FEW STEPS YOU TOOK TO GET YOUR BUSINESS UP AND RUNNING?
In the beginning it was all about the photography. I spent countless hours outside, combing streets, neighborhoods, beaches, parks, small towns, you name it. I wanted to be able to create a really interesting and diverse collection of photographs, so along with photographing cities, I tried to incorporate all of the different settings that make up a country. I took and edited my photographs over the course of a year, while slowly beginning to research how to start a new business and reach out to vendors and web designers and developers.
WHAT HAS BEEN THE MOST EFFECTIVE WAY OF RAISING AWARENESS OF YOUR BUSINESS AND GETTING NEW CUSTOMERS?
Since my business is web based, I have relied heavily on social marketing. I have used Facebook, Pinterest, Twitter, and Instagram to help spread the word. I have also found blogs to be invaluable to my business.  I have reached out to a number of blogs, requesting sponsored posts, reviews of my products and offering promotions and giveaways. I study marketing in my spare time and am learning something new every day.
WHAT HAVE BEEN YOUR BIGGEST CHALLENGES SO FAR WITH RUNNING YOUR BUSINESS?
The biggest challenge by far has been gaining exposure. When you have a presence that is 100% web based, getting out in front of people can be very difficult, especially in the beginning. Secondly, I have been running a business in the USA while living in Italy. Time differences, logistics, and just plain not being there to handle simple tasks when they need to be done, has been an interesting challenge!
HOW DID YOU OVERCOME THESE CHALLENGES?
We are slowly overcoming the challenge of gaining exposure by increasing our web presence in every way we can think of! Blogs, as I mentioned, have been very important. We have also focused on increasing our Search Engine Optimization. Offering our product for giveaways and product reviews has been very helpful as well. We have also recently launched an Etsy page, which has helped a lot!
Logistically, I have a fantastic team in Chicago who have been so wonderful to me. My invaluable framing partner assembles all of my frames for me, and my family helps with the rest, be it running to the store to pick up supplies or dropping off my orders at UPS. Without them, running a business from abroad would certainly not be possible!
WHAT DO YOU LOVE ABOUT RUNNING YOUR OWN BUSINESS?
I love being able to be creative every day, and I love the satisfaction that comes out of everything I do. When you own your own business, everything you do, from the smallest tasks to the big ones, affects you directly. There is a really satisfying "No task is too big or too small" mentality that comes from running your own business, and that is something I take pride in. Since I am an artist and creator, there is also an amazing feeling that comes along with a customer deciding to purchase something I have made. It is very thrilling and validating to be able to sell something I have worked so hard for, and have created from start to finish.
WHAT ADVICE WOULD YOU GIVE TO OTHER ENTREPRENEURS?
Use the resources and people around you. Pick brains, be nosy, ask endless questions. I don't know where I would be without some of the people around me, who have shared so much knowledge and advice. Other people are invaluable! Also, I have had very good success with using smaller vendors instead of large companies in my business. I love that fact that when I am in Chicago, I can sit down and have a cup of coffee with my framing vendor, brainstorm, and connect. If I have an issue or question, I can call her directly any time of day. Using large vendors has its place, certainly often financially, but I don't think people should overlook the value that comes with using someone smaller. Often the prices are competitive and the feeling that you know the people working with you, and they are looking out for your best interests, really adds a sense of security.
HOW DO YOU KEEP MOTIVATED THROUGH DIFFICULT TIMES?
Starting a new business can be very overwhelming. I try to surround myself by positive and uplifting people, and use resources that are inspiring and supportive. In running my business, I often feel like the world is on my shoulders. Every small victory is mine, but also every small mistake and failure. This can be draining, especially when you feel pressure to be ON 24/7. I try to take time away from everything for at least a short time every day. Disconnecting from everything on a regular basis, I find, is crucial.
DO YOU HAVE A BUSINESS PHILOSOPHY?
Do everything with passion, and don't be afraid to take risks. If you are struggling, it does not mean you are failing.
When I face a big challenge I…
try not to rush or panic. I write about it, think about it, and talk about it until I have clarity on how to move forward.
My greatest fear is…
feeling unfulfilled.
The most courageous thing I've ever done is…
move from the USA to Italy.
If I could go back in time to when I was 20 I would tell myself…
stop wasting time! The years go by so fast.
I believe…
in the power of a positive mindset and good attitude.
My favourite quote is…
"Your journey has molded you for your greater good, and it was exactly what it needed to be. Don't think you've lost time. There is no short-cutting to life. It took each and every situation you have encountered to bring you to the now. And now is right on time."
– Asha Tyson
---