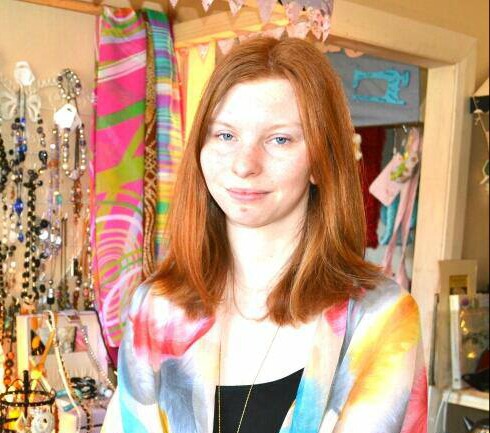 Rachel Gilbertson had a hard time finding a job and decided to follow her dream to have her own business instead. Now, she is grateful to do what she loves and give back to her community. Read how she did it below…
Rachel Gilbertson // UK // Roxiie's Treasures // Retail // 20s
---
WHAT MOTIVATED & INSPIRED YOU TO START YOUR OWN BUSINESS?
I have always wanted my own business and I was trying to find a job, but I kept getting knocked back after interviews, etc. I thought getting knocked back from jobs was a sign to make me start my own business and build it up, so I thought I would give it a go.
TELL US ABOUT YOUR BUSINESS…
I am a jewellery, accessories and gift business providing customers with a variety of one-off handmade pieces of jewellery and accessories as well a range of other costume jewellery, fashion accessories and gifts at cheaper prices than the high street.
WHAT WERE THE FIRST FEW STEPS YOU TOOK TO GET YOUR BUSINESS UP AND RUNNING?
To get Roxiie's Treasures up and running, I went on courses with The Women's Organisation to learn about book keeping, tax/national insurance and social media. I also had help from a charity called Rotunda based in Liverpool that supported me to find funding, etc. As I have been to college and learned Graphic Design, I designed my own logo to keep costs down.
WHAT HAS BEEN THE MOST EFFECTIVE WAY OF RAISING AWARENESS OF YOUR BUSINESS AND GETTING NEW CUSTOMERS?
The most effective way of building my business up and getting new customers has been through marketing materials such as business card/flyers and going to local craft fairs. I have also found that social media is a huge part of making a business a success because you can share photos of your products, etc.
WHAT HAVE BEEN YOUR BIGGEST CHALLENGES SO FAR WITH RUNNING YOUR BUSINESS?
The biggest challenge running my business is that I set it up with low funding and it was hard finding some funding.
HOW DID YOU OVERCOME THESE CHALLENGES?
I applied for the grant with The Women's Organisation as I had worked with them doing courses, etc. I also did my business plan with Blue Orchid and got the New Enterprise Allowance. When I first started, my family loaned me some money to set up and get some stock and I paid them the money back once I got set up properly.
WHAT DO YOU LOVE ABOUT RUNNING YOUR OWN BUSINESS?
I love being my own boss and actually enjoying what I do. I have always said I would only stick to something and focus on it if I enjoy it and I am certainly enjoying running my own business as I love meeting new people and building relationships with my customers. I also like the fact I have the opportunity to give something back to the community and help local charities.
WHAT ADVICE WOULD YOU GIVE TO OTHER ENTREPRENEURS?
I would advise that if you believe in something and want something, you will achieve it, but you have to stick to it and focus on what you want in life. Do what makes you happy.
HOW DO YOU KEEP MOTIVATED THROUGH DIFFICULT TIMES?
I keep motivated by coming up with new ideas and brainstorming on what I can do next. You always have to come up with fresh new ideas to get people interested in your business and build new customers.
DO YOU HAVE A BUSINESS PHILOSOPHY?
Roxiie's Treasures provides costume jewellery, bags, scarves, fashion accessories at more reasonable prices than high street shops as well as creating, adapting, up-cycling and customising one off pieces of jewellery at fair, honest prices as well as creating colour co-ordinated accessories gift hampers for that perfect present.
---