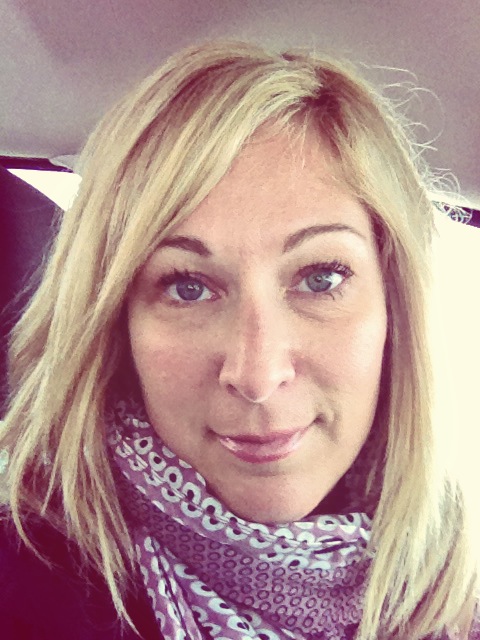 How often do you find yourself identifying gaps in the marketplace? Stefanie Page started a business in response to her own frustration over the lack of organic baby products. Read how she did it below…
Stefanie Page // Canada // Hunter & Olivia // Online Retail // 40s
---
WHAT MOTIVATED & INSPIRED YOU TO START YOUR BUSINESS?
In the early fall of 2012, I was frustrated with the options that we have in our city (1 million+) for baby and toddler products, especially natural/eco-friendly/organic products. After a shopping trip to a big retailer in our city, I thought "I could do this better!" I felt that everyone should be able to afford not only the best quality products but also the best eco-friendly products for our kids AND the planet.
TELL US ABOUT YOUR BUSINESS…   
Founded by a loving mom, Hunter & Olivia is a trusted online retailer that empowers people like you with eco-friendly choices and premium organic and natural products that help to give children and babies the safest, healthiest and best possible beginnings. With genuine care, we globally source and select the finest natural products to encourage living that is better for your children, health, home, planet and future generations.   Where children and the environment are concerned, Hunter & Olivia wants everyone to be able to afford the best. Making smart eco-friendly choices even easier, we regularly offer you premium brands at prices that are up to 35% less for the same products in major retail chains. Love your child. Love your planet.
WHAT WERE THE FIRST FEW STEPS YOU TOOK TO GET YOUR BUSINESS UP AND RUNNING?
As an accountant (CGA), I needed to know first off if my business would be able to be profitable. Once I determined that, I began to source out the best natural products from around the globe. In keeping with shopping locally, I tried to source from Alberta, then Canada, then North American distributors. I sourced out a local web developer for the site and began to order products and build the site at the same time as running my accounting business. I had to juggle this with my husband working away a week at a time in the Fort McMurray oilsands.
WHAT HAS BEEN THE MOST EFFECTIVE WAY OF RAISING AWARENESS OF YOUR BUSINESS AND GETTING NEW CUSTOMERS?
Word of mouth. Happy customers. Twitter. Facebook. Blogs.
WHAT HAVE BEEN YOUR BIGGEST CHALLENGES SO FAR WITH RUNNING YOUR BUSINESS?
Getting traffic to my site is the biggest challenge. Since I am not the salesperson type, I'm not out there 24/7 talking about Hunter & Olivia.
HOW DID YOU OVERCOME THESE CHALLENGES?
Persistence.
WHAT DO YOU LOVE ABOUT RUNNING YOUR OWN BUSINESS?
I love being my own boss, setting my own path, and, first and foremost, hearing back from happy customers. The best thing is when they say, "I'm so glad I found your store" and when they email me about fantastic customer service or the great product they got in their mailbox.
WHAT ADVICE WOULD YOU GIVE TO OTHER ENTREPRENEURS?
Be prepared to work long hours for little pay or reward. Do it because you love it and it doesn't feel like work. Do something you believe in.
HOW DO YOU KEEP MOTIVATED THROUGH DIFFICULT TIMES?
Spending time with family, taking mini breaks, and lots of coffee!
DO YOU HAVE A BUSINESS PHILOSOPHY?
Do your best, be your best and your customer(s) will see that. They will want to support your business and tell others about it.
When I face a big challenge I…
take a break, think about it, and tackle it head on.
My greatest fear is…
having to quit something because i've taken on too much.
The most courageous thing I've ever done is…
started a new business when I was just getting over dealing with PPD.
If I could go back in time to when I was 20 I would tell myself…
don't be so hard on yourself.
The biggest lesson I have ever learned is…
to be thankful for what I have/we have as a family.
My favourite business tool or resource is…
other mompreneurs, entrepreneurs, and my husband.
My favourite quote is…
"Being a mom means you feel at peace with your child by your side. It's all you need, nothing else."
---