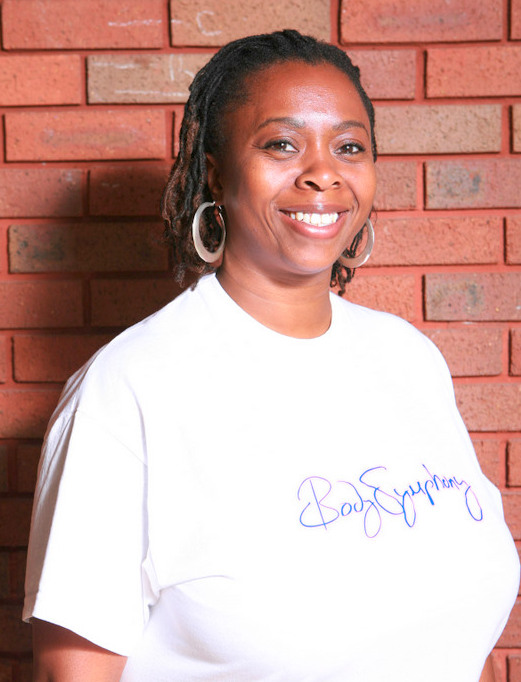 Sandra Carter decided to turn her love for dance and the arts into a social enterprise with the goal of empowering young people and communities. Read how she did it here…
Sandra Carter // UK // Body Symphony // Theatre // 40s
---
WHAT MOTIVATE & INSPIRED YOU TO START YOUR BUSINESS?
As a 9 year old child, I walked dogs (that I was very frightened of) in order to earn money to pay for the fees for a new dance school. My parent could not afford the fees, so I used my wits to make the money. My father became concerned that I was leaving out so early and followed me. When my parents found out what I was doing, they gave me £20 to join. I know they must have sacrificed so much for that. I joined the school and, many years later, I started teaching dance. The youth group I taught, called Frozen Time, won the UK championships 87. I continued teaching dance, arts, and also mentored – all of this evolved into a dance group called Body Symphony that became a company.
In my present job, I work with young people day in day out and I was frustrated because I wanted to do more. I teamed back up with former dancers of Body Symphony and we decided it was time to re-launch the company as a social enterprise. Samantha Clarke, Natalie Flanders, and I are now the directors of Body Symphony.
TELL US ABOUT YOUR BUSINESS…
Body Symphony is a social enterprise that works with the medium of creative arts, music, and dance theatre. We produce workshops, events, seminars, productions, and materials that empower young people and communities. We work on the basis of edutainment – education, and entertainment.
WHAT WERE THE FIRST FEW STEPS YOU TOOK TO GET YOUR BUSINESS UP AND RUNNING?
We attended workshops at the Chamber of Commerce and other organizations that support the development of social enterprises. We all also went to Birmingham City University to study different fields. I studied MA media enterprise, Samantha Clarke studied a BA degree in Social Policy, and Natalie studied for a BA degree in IT management. With the combination of the knowledge and skills that we've obtained over the years and our experiences from our day jobs, we've given our business a strong foundation to lift off from.
WHAT HAS BEEN THE MOST EFFECTIVE WAY OF RAISING AWARENESS OF YOUR BUSINESS AND GETTING NEW CUSTOMERS?
At present, our business is under development, but we have collected and combined the year's contacts within different industries. Also, we have kept a database of people that would be interested in what our business offers as well as previous clients. The use of social network systems has really brought a huge buzz about our business starting up again with a new approach.
WHAT HAVE BEEN YOUR BIGGEST CHALLENGES SO FAR WITH RUNNING YOUR BUSINESS?
We have not had major challenges so far, but we do know they will come and go. We know that when a situation does present itself, we will work towards the solution and never give up. Nothing comes easy, otherwise everyone would be doing it.
HOW DID YOU OVERCOME THESE CHALLENGES?
When challenges do present themselves, we will communicate with each other and seek advice as we know there are many successfull businesses out there that have been running for many years. We have mentors who also support our development which helps in an enormous way. Help is always out there.
WHAT DO YOU LOVE ABOUT RUNNING YOUR OWN BUSINESS?
What we love about running our own business is being able to see a vision turn into an idea, into a working machine, something tangible.  To know that what you do will make a difference and a positive impact in people's lives is humbling. To be able to make decisions based on real needs and not just current trends and to work for ourselves as female entrepreneurs is so magical.
WHAT ADVICE WOULD YOU GIVE TO OTHER ENTREPRENEURS?
Sometimes it will only be you who believes in your dream and that's okay. Sometimes you have to do it alone for a while. And one day all the people you need, the resources, etc. will just come to you. Don't make a permanent decision (like quitting) based on a temporary situation (when thing get tough). In other words never give up.
HOW DO YOU KEEP MOTIVATED THROUGH DIFFICULT TIMES? 
The key element is to talk, and talk the truth to people who listen and can give you true advice. Meditate, pray, relax, laugh, cry, dance – find something that can lift you away from a negative place to a peaceful moment. I really like being still and quite. I always find that the answers always come in the still moments.
DO YOU HAVE A BUSINESS PHILOSOPHY?
Educate and entertain – edutainment.
When I face a big challenge I…
pray.
My greatest fear is…
not trying.
The most courageous thing I've ever done is…
stopped a young person from killing themselves. I was frighten but the courage came to fight for them.
If I could go back in time to when I was 20 I would tell myself…
you can do it.
I believe…
 impossible is nothing.
The biggest lesson I have ever learned is…
it's okay to say no, as long as you are coming from a place of truth.
My favourite business tool or resource is…
 people, books, internet, and experiences.
My favourite quotes is…
"You must be the change you wish to see."
– Mathatma Gandhi