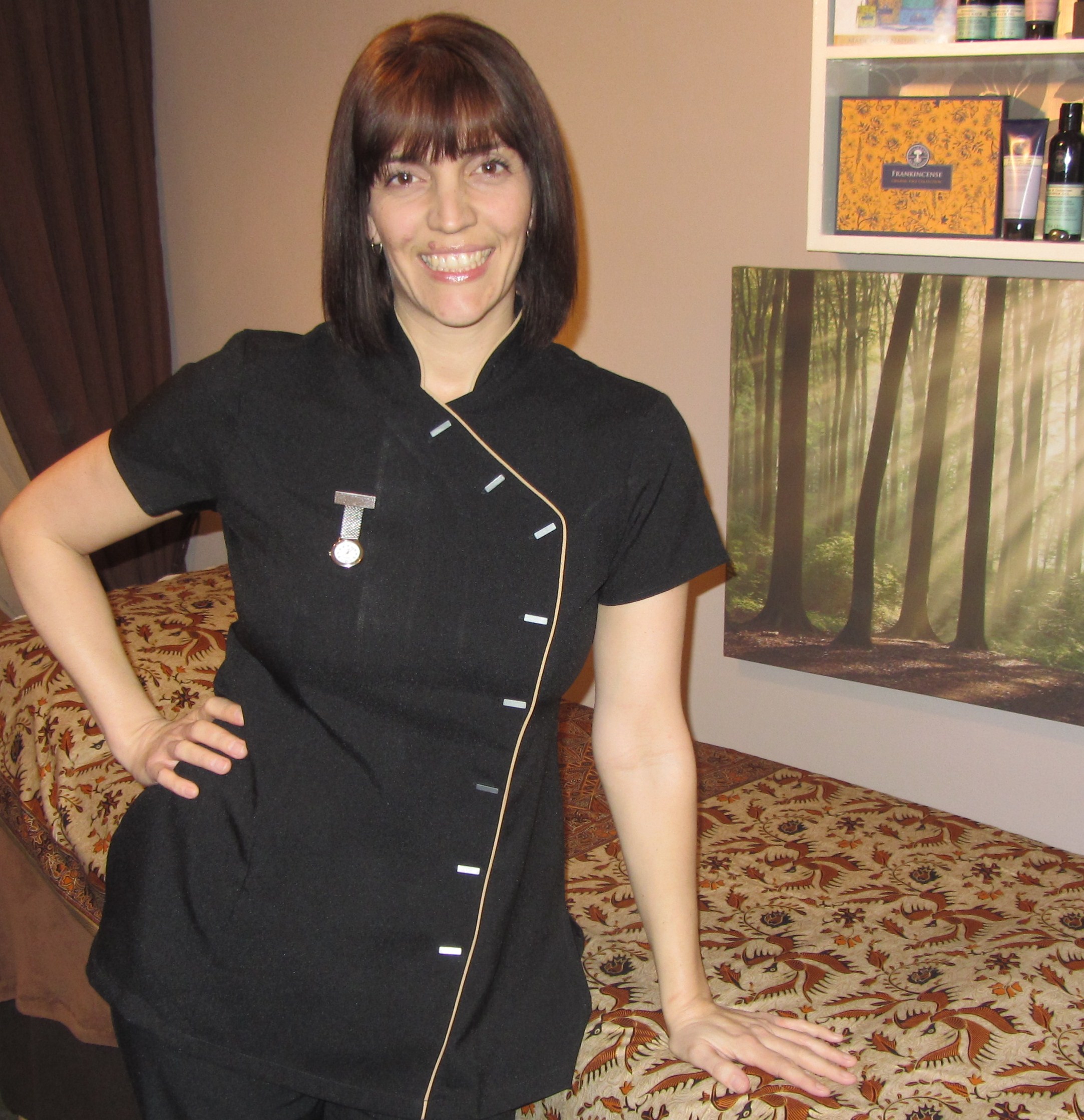 Shelly Wilson left an abusive husband and started her life over with three small children and a business that helps other women relax and find peace. Read how she did it below…
Shelley Wilson // UK // Body & Soul Holistics // Wellbeing/Holistic // 40s
---
WHAT MOTIVATED & INSPIRED YOU TO START YOUR BUSINESS?
In 2004, I escaped a physically and emotionally abusive marriage.  My children were 5, 3, and 2 at the time and I had no job. Following my separation and subsequent divorce, I developed a number of health issues brought on by stress.  With the support of my wonderful parents, I slowly rebuilt my life. In 2007 I started night school; this was more to do with getting back out there and keeping busy than any future plan to work for myself.  I trained in Indian Head Massage, and as I had always been interested in alternative therapies, I felt I had found my calling.  Once I qualified, I added to my skills by training in Body Massage, Reflexology, and Reiki. I used friends and family to practise on until eventually I realised the "old me" was back and my confidence had returned.  I now had the skills to be able to help other women to de-stress and feel inspired.
TELL US ABOUT YOUR BUSINESS?
In 2008, I started my Holistic Health business from home.  I used a converted garage and turned this into a small studio dedicated to alternative therapies. Before long, I was attracting many clients and word spread.  All my clients used their sessions to offload their worries, take time out for themselves, and to listen/question how I had fought my way back.  I began attracting clients who were going through similar situations to myself – women who were unsure of what path to take or had just separated from their partners.  They do say like attracts like! I then had the opportunity to take my teaching qualification for post 16's.  Once I passed this, I was able to write and deliver a host of personal development workshops. More recently, I have just had my first non-fiction book published – a beginner's guide to Meditation.
WHAT WERE THE FIRST FEW STEPS YOU TOOK TO GET YOUR BUSINESS UP AND RUNNING?
I worked in the hospitality industry. I was organising conferences and events and, once I qualified, I asked my boss if I could reduce my hours to a four day week. They agreed and I started introducing clients on my day off, overlapping the two jobs until I had enough clients on my books. With the children so young, I was able to offer evening appointments.  I would put my children to bed and work until 9pm or 10pm.
WHAT HAS BEEN THE MOST EFFECTIVE WAY OF RAISING AWARENESS OF YOUR BUSINESS AND GETTING NEW CUSTOMERS?
90% of my customers now come via word of mouth, and so I have dropped all but one advertising outgoing. I still have a small advert in my "Look Local" magazine which is delivered door to door in my local area.  This works for me as I have a two month waiting list on appointments.
WHAT HAVE BEEN YOUR BIGGEST CHALLENGES SO FAR WITH RUNNING YOUR BUSINESS?
My biggest challenge has been the isolation.  I am a people person and love the office environment, so going from a crowded and busy conference office to my converted garage was a huge shock. My clients come to me for a relaxing treatment, so most of the time this involves no talking except from the initial consultation and the feedback at the end of the session.  It took me a number of years before I felt comfortable in my own company.
HOW DID YOU OVERCOME THESE CHALLENGES?
To overcome this, I started my workshops and meditation classes on a weekly and monthly basis.  I was able to offer quiet, relaxing treatments but had the happy balance of meeting new people and talking about the job I love to women who needed that knowledge in their own lives.
WHAT DO YOU LOVE ABOUT RUNNING YOUR OWN BUSINESS?
The flexibility.  My children are all at secondary school now and so they don't rely on me as much as when they were younger when I first started, but being able to do the school run, nativity plays, and sports day made everything worth while.
WHAT ADVICE WOULD YOU GIVE TO OTHER ENTREPRENEURS?
If you are passionate about what you do, do it! If starting up on your own feels overwhelming, then break it down into small, manageable tasks.  Meet with an adviser or a trusted friend to talk your idea over with.  Jot down the pros and cons.  Work out where you want to be and then take action on each stepping stone until you make it happen.
HOW DO YOU KEEP MOTIVATED THROUGH DIFFICULT TIMES?
My children are my motivation. I never re-married or met anyone else, so it's just been the four of us for nearly 10 years.  Everything I do has been to provide them with a stable, happy life and they remind me of how loved and happy they are constantly.  To hear my 15 year old say he is proud of me is the best motivation ever.
DO YOU HAVE A BUSINESS PHILOSOPHY?
Believe in yourself.  If you can dream it then you can live it.
When I face a big challenge I…
take a deep breath and jump…I can grow my wings on the way down.
My greatest fear is…
letting people down.
The most courageous thing I've ever done is…
leave my abusive husband and start my life over with three small children.
If I could go back in time to when I was 20 I would tell myself…
it's going to get really bad but stay strong and believe because once you get through that bad bit, life is amazing.
I believe…
in Angels
The biggest lesson I have ever learned is… 
only with your consent can someone else make you feel inferior
My favourite business tool or resource is…
Social Media
My favourite quotes is… 
"Thoughts become things – pick good ones."
---