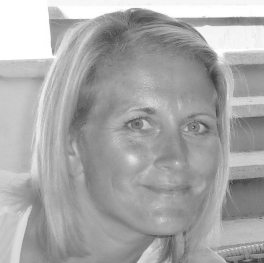 Karen Wilson rents out a beautiful holiday villa in Greece. Read about how she's made a business out of people's love for travel…
Karen Wilson // UK // The Citrus House // Travel // 30s
---
TELL US ABOUT YOUR BUSINESS…
My husband and I are owners of a beautiful house on the West Coast of Rhodes, Greece that we rent out to guests.   I work hard to help my guests every step of the way.  I've gone against the grain with my pricing structure and offer a flat fee even during school holidays. I do all my own marketing and make lots of connections on the island which means I can offer bespoke packages.
WHAT WERE THE FIRST FEW STEPS YOU TOOK TO GET YOUR BUSINESS UP AND RUNNING…
Taking a big step and buying the house with only a "vision" to get started with.
WHAT HAS BEEN THE MOST EFFECTIVE WAY OF RAISING AWARENESS OF YOUR BUSINESS AND GETTING NEW CUSTOMERS?
The most effective way of raising awareness has been word of mouth, social media marketing, business networking and relationships.
WHAT HAVE BEEN YOUR BIGGEST CHALLENGES SO FAR WITH RUNNING YOUR BUSINESS?
My biggest challenges has been the media reporting constantly on the Greek economy in 2012, airlines going under, airlines increasing prices, forest fires and competing with all-inclusive hotels that are killing local businesses.
HOW DID YOU OVERCOME THESE CHALLENGES?
By gritting my teeth and carrying on regardless. I don't let the media cloud my judgment and I fight hard to educate people on holidaying the old fashioned way by experiencing local culture and exploring rather than staying in the walls of the all-inclusive hotel. I do this via networking presentations and social media. I also keep my guests and prospective guests up to date with airline news and prices and help them through the booking process if required.
WHAT DO YOU LOVE ABOUT RUNNING YOUR OWN BUSINESS?
I love the freedom to make my own decisions, to work the hours I choose and to do things that are maybe a little bit risky and crazy.
WHAT ADVICE WOULD YOU GIVE TO OTHER ENTREPRENEURS?
If you really, really believe something will work and your gut instinct is telling you to do it, then crack on and do it. What's the worst that can happen? We've all made mistakes along the way but the important thing is to learn from them. At times, it's tough…really, really tough. Surround yourself with great people who will support, listen to you, and encourage you.
HOW DO YOU KEEP MOTIVATED THROUGH DIFFICULT TIMES?
By going back and looking how far I've come. I read through all my lovely client feedback forms, my guest book from the house and remind myself that I am so very lucky to have stumbled across this opportunity.
DO YOU HAVE A BUSINESS PHILOSOPHY?
Work hard and keep your eyes peeled for opportunities. If something isn't working, change it and never be afraid to try new things.
---