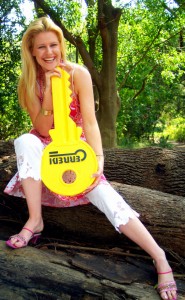 This story is about…
Name: Maritsa Gouws
Location: South Africa
Company: Lock and Key Solutions
Industry: Locksmith
---
What motivated you to start your business?
My husband started Lock and Key Solutions and I resigned from a corporate environment to help my husband financially and with the day to day running of the business.
Tell us about your business…
It is a 24 hour locksmith shop – people do actually think that we sleep at the shop and we don't have a life.  We get called out all sorts of funny times to assist people either by opening their cars or getting into their homes.  I always tell people that I  married a Dr…a lock Dr!  He is always on call.
What were the first few steps you took to get your business up and running?
We saved up quite a lot before starting the business.  I am so happy that we did because our first day's takings were only R12!  Resigning and using monies from my pension fund helped us quite a lot to buy more machinery.  We never ever had to take a loan out to start our business or to keep us going, we are still thankful for saving up.  We had to compete with a shop that has been operational for over 20 years so advertising played a huge role in the first few months and literallygoing from door to door to introduce ourselves and the business.  We took the kids with us at night and handed out flyers in business complexes, flats, at robots, you name it! Perseverance, Patience, Passion and People…that is what got us through.
What has been the most effective way of raising awareness of your business and getting new customers?
Coming from a corporate environment and dressing up every day to suddenly wearing jeans and working in a small shop was a huge adjustment for me and I went through a bit of depression because of this. I could either sulk or change my mindset. I am so glad that I decided on changing my mindset. I got back into my designer suits, I made the shop more professional and I started networking vigorously. People always said that they didn't know that locksmith shops could be glamorous. I joined organisations like Women in Business, Chamber of Business, AHI, BNI and I made sure that I attended every single networking breakfast and I never let an opportunity pass me by to speak about my business. Everybody was advertising but I made sure that mine stood out. I added humour to it and even sang at some meetings. Now people remember the business because we always try to be different! We always do things that others wont. Dare to be different is our strategy!
What have been your biggest challenges so far with running your business?
The business has grown phenomenally over the past 8 years and we have since opened another 3 branches and bought out our opposition that has been trading for over 20 years! Finding staff to run these shops was extremely difficult.  Trying to source staff who had a super personality and who will buy into our vision and goals was tricky and we have bumped our heads a few times because we hired with our hearts and not with our minds.  Having so many branches sometimes feel that we have bitten off more than what we can chew.  We can't always keep tabs on what's happening at the branches but we have placed a lot of trust in our staff to excel at their branches and we reward our staff a great deal.  We can't eat a proper meal or go to the movies without being interrupted by the phone to help somebody.  We always have to find a chair near an exit so that my husband can rush off and answer phone.  Sometimes he will text me "job" while in the movies and we will only see him after the movies again. SIGH.
How did you overcome these challenges?
Building a great relationship and trust with your team is vital for a business to succeed. Listening to your staff's needs and not getting upset if they have to take a day off to see to personal needs. If we don't take time off (which we should!) it doesn't mean that our staff can't take a day off.  We reward our staff in various ways.  We look at their individual needs and because we have done all of this they have stayed loyal to us and I can feel at ease knowing that my branches are in good hands.  Hiring movies and having pizza at home is even better than going out because you can pause the movie and sometimes going out to do a job with dad becomes an adventure. We take our business cards with us and the kids carry the tool box.  I sometimes wear my slippers and my teenager would beg me not to get out of the car.
What do you love about running your own business?
I love meeting new customers and hearing people say that they have received awesome service. When you have a passion for what you do and you have pride in your business, it will show. I want people to see my smile through the phone. It is all about good customer service and delivering something that nobody else can. Seeing the business grow and making people happy is our biggest goal. Hearing my staff laugh and joking with each other brings tears to my eyes. My husband is one of the workers and he works alongside the staff. We are a part of our team. We don't sit in a special office and close the door. We work together as a team. I love rewarding the staff and it gives me joy to see my company's name up on the billboards. But shhhhh don't tell anybody…I can't cut a key.
What advice would you give to other business owners?
Laugh every day.  If you have found your purpose in life, your life will have purpose.  Embrace your fears. Dream big. Apologise if you have made a mistake. Mistakes are part of life.  Be positive.  Change your mind set.  Persevere. Race against yourself. Stop worrying so much. Stop and smell those beautiful roses!
How do you keep motivated through difficult times?
I read a lot of motivational books.  I print motivational quotes and I stick them up everywhere.  I repeat my quotes to my kids because then I hear myself saying them and I immediately feel better. I talk to my friends…a lot!  I have joined women in groups and we inspire each other. I cant tell you how important it is to be apart of a women's organisation. It can do wonders for your soul.
What's your favourite quote?
"I don't laugh because I am happy, I am happy because I laugh."
Who inspires you?
Carrie Green most definitely and Ingrid Roberts – a local motivational speaker and phenomenal women. When I grow up I want to be just like her.
Do you have a business philosophy?
Implement advice that you get from your customers. They are, after all, in charge of your business.
---