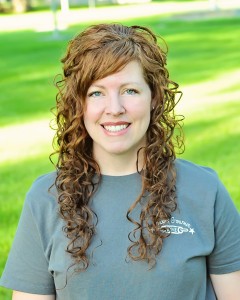 This story is about…
Name: Amy Beth Pitcher
Location: USA
Company: Country Gourmet Home
Industry: Food Manufacturing/Direct Sales
---
What motivated you to start your business?
A love and passion for family! I let all of this go during my 6 years as a military pilot. My career came first and I expected my children and my husband to play second to my success. My eyes became wide open after a serious family event, and I realized I had let all that was really important go…
Tell us about your business…
I imagine, create and manufacture a taste bud tickling line of healthy, easy-to-prepare gourmet food mixes. My goal is to bring families back to the table through quality meal time.
What were the first few steps you took to get your business up and running?
My first steps were mistakes, and a lot of them! Initially, I sold home décor items and eventually found my way into the food market. While I spent a lot of time and resources looking for a niche, the experiences built my character and I realized the importance of personalized customer service along the way.
What has been the most effective way of raising awareness of your business and getting new customers?
My passion for what I do. My heart and soul goes into every aspect of my business and it shows. Our customers and clients realize how dedicated my husband and I are to making sure that they have the highest quality ingredients with a personal touch that only a made-by-hand product can have. These are products that come from my family to yours, recipes from grandma's kitchen. Once our warm hot fudge pudding cake hits your mouth, you won't be able to help but to share how scrumptious it is with your family and friends.
What have been your biggest challenges so far with running your business?
The biggest challenges for us come from our limited budget. We don't have investors or large budgets to spend on our company. It is a juggling act to manage what little resources we have. In most instances, when we can't afford to contract out a project, we have to get creative and figure out how to do it on our own. We wear a lot of different hats, which is a challenge but also gives us a reason to work for a cause we believe in.
How did you overcome these challenges?
It takes a lot of work and thinking outside of the box. I can't emphasize enough how important it is to always be looking for networking opportunities. Having a wonderful group of business friends gives you access to so many wonderful talents. In many instances, other business entrepreneurs have superior skills and cost much less than professional corporate companies who offer the same services.
What do you love about running your own business?
I love that I can take my military values of integrity and honesty and use them to build a business that I believe can change others' lives. I personally know how important family is and this business is a blessing – not only for myself. Our product line has allowed me to share this blessing with others, helping them to have the income and resources to spend more time building strong family values.
What advice would you give to other business owners?
Never give up! There are so many times when I felt like a "sprout" trying to grow in a tundra. You have to find a greenhouse and know that some days will be tough. Find the motivation to move forward, past all of the negativity and barriers that are going to come along the way. Your hard work does pay off and it is an amazing feeling to look at where you are and where you have been.
How do you keep motivated through difficult times?
My motivation comes from looking at my past. While I am absolutely grateful for the opportunity to serve my country and for those that continue to give their lives for our freedoms, I am thankful for the opportunity to come back to my roots. My motivations come from the simple things in life, being positive and finding joy in the service of others.
What's your favourite quote?
Stop looking in all the wrong places for the right answer. 
Who inspires you?
My husband, he has been the real glue that has gotten us to where we are. He supported me through my military career and was there 100% when we had to take a different direction in life. He is so positive and warms a room with his smile.
Do you have a business philosophy?
Make every personal and business decision based off of honesty and integrity while always remembering how blessed I have been for this opportunity.
---