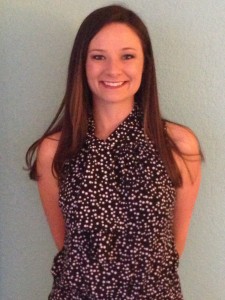 This story is about…
Name: Elizabeth Van Zandt
Location: USA
Company: WDVAE Alliance, Inc.
Industry: Health/Nutrition
---
What motivated you to start your business?
As a full-time working professional, I found it very difficult to find the time to prepare healthy meals for my personal trainer husband. In addition, cooking healthy was costly. After years of developing a system to combat both the time and cost concern of healthy cooking, I started sharing my tips, strategies, and recipes with friends and family. People really responded.
After losing my father suddenly to a massive heart attack at the young age of fifty-four, I decided to do something with all the information I have gained over the years and share it with the world. So, in August 2012, I formed a business and launched the "Feeding a Fitness Fanatic" brand through a blog and a Facebook page and featured my recipes, tips and strategies. On June 19, 2013, in advance of what would have been my father's birthday, I released my first book – Feeding a Fitness Fanatic: How to Make Trainer-Approved Meals While Saving Time and Money. The book is dedicated to my father and my hope is that I can help people in their journey for health and happiness.
Tell us about your business…
WDVAE Alliance, Inc. is corporation I started that signifies a partnership between my late father and myself. Feeding a Fitness Fanatic was then born, which was inspired by my fitness trainer husband who has high standards for eating clean, nutritious foods. Feeding a Fitness Fanatic includes a blog, a Facebook page, and now a paperback book aimed at helping people live a healthier life while managing life's many obligations.
What were the first few steps you took to get your business up and running?
I met with my lawyer to find out the best options. I formed the business, hired a designer to develop a logo, and then started working on my website.
What has been the most effective way of raising awareness of your business and getting new customers?
Facebook has been a great resource for growing my fan base. Unlike many people already in the fitness/nutrition industry, my "day job" is entirely different and I did not have a following. So, I had to start showing the small fan base I did have why they should invest in me and in my information. I did this through featuring my recipes on my blog and through Facebook on a regular basis, as well as videos and other fun photos. I administrated contests leading up to the launch of my book and now I have a nice following today.
What have been your biggest challenges so far with running your business?
The learning curve has been challenging. Going through the process of forming a business, developing and promoting a brand, creating a market, and then writing a book, self-publishing, etc. was all new to me. In addition, my time was extremely limited due to a demanding "day job" and other priorities.
How did you overcome these challenges?
I worked against the date of my father's birthday for the launch of the book. This was a blessing and also one of the most challenging steps. It enabled me to actually finish, but it also put alot of strain on me that required sleepless nights to meet the date. Working against this date required deadlines that I and others had to meet. I was committed to this date and made it happen. I put my faith in GOD to help me through and to lift me up when I was struggling with self-doubt and exhaustion. I also regularly talked to my father.
What do you love about running your own business?
I love being able to help others while doing so on my own terms.
What advice would you give to other business owners?
Always start with a goal. You can always measure every decision against that goal. Set deadlines and be accountable. If you want something badly enough, find a way to get it done. We have the power to be the biggest asset or the biggest obstacle. Make the decision and stick to it.
How do you keep motivated through difficult times?
I browse through a collection of testimonials I have received over the years from people that I've helped. These are constant reminders as to why I am doing all of this in the first place.
What's your favourite quote?
"Be the person your dog thinks you are."
Who inspires you?
My father is a constant source of inspiration. I want to be the best person I can possibly be and make him proud.
Do you have a business philosophy?
Provide something meaningful for people, be committed, and work hard. The rest will take care of itself.
---