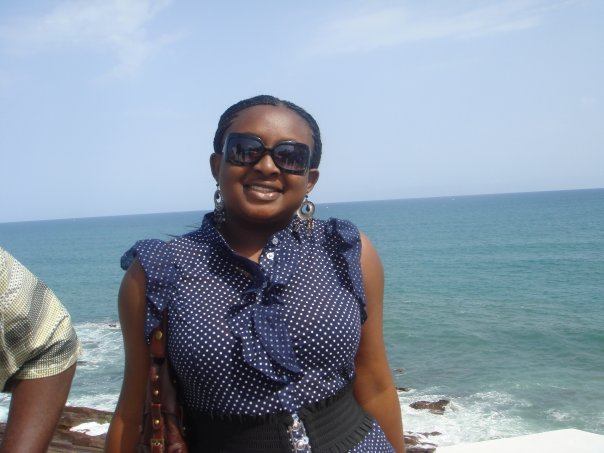 Olanrewaju Oniyitan started her business because of her passion to create jobs and to help provide for the basic needs of the people in her country. Read her inspiring story below.
---
Tell us a little bit about yourself and your businesses…
My name is Olanrewaju Oniyitan from Nigeria, West Africa. I am married with two children (a set of twin girls). I am a graduate of Business Administration, a Certified Business Development Analyst (CBDA), a Certified SMEToolkit trainer (as awarded by the International Finance Corporation (IFC), a member of the World Bank Group), amongst others. Before venturing into entrepreneurship, I worked in the capacity of Head, Strategy & Business Development and as a Senior Consultant, with most of her career at KPMG Professional Services under the Business Advisory Services unit and the Risk Management unit.
I am a writer, professional speaker, trainer, consultant, businesswoman and an advocate for entrepreneurship. This is driven by my passion and the ken interest in the plight faced by entrepreneurs in Nigeria. Hence, entrepreneurship stands as one of the core values all my businesses. I particularly enjoy helping people start-up their businesses and also assisting early stage companies prepare for significant growth. All my businesses work to spread the entrepreneurial opportunity everywhere it can make a difference for a person, within a market, and for society.
I currently run two businesses. W-Holistic Business Solutions (Business Advisory, helping entrepreneurs succeed, established 2007) and BlueLinx Distribution Networks (Wholesale & Retail Distribution, operators of the brands SuperMaxx, Zizzy's Farmers Market and Posh Tots, established 2011).
What was your main motivation behind starting your businesses?
My motivation for starting all my businesses is the passion to create jobs and provide for the basic needs of people in my country, while also earning a decent living enjoying what I do. I work with what I call the three P's – Purpose, Passion, and Profit. All my businesses are built on this foundation coupled with my intention of leaving a lasting legacy.
What's a day in the life of you like?
A day in my life starts at about 4.30am, with my prayers, checking up on my emails and planning my day. I wake up my husband and we both get set all that is required for our adorable twin girls to go to school and all that we need for the office that day. Then I wake up the twins at about 6:00am to start getting ready. Truthfully, it's hard work to get us all out of the door before 7:30am to drop them off in school and make it to the office. Work goes on in my office or at my client's offices till 4:20pm when I head off to pick up the twins from their after-school program. I head home, cook dinner (or my hubby treats us to home-cooked dinner), watch a movie/news, wrap up office work, get the twins to bed……. and frankly, I literally sleep off during that process.
What challenges have you faced?
The challenges of doing business in Nigeria is numerous – lack of infrastructure, cumbersome logistics, unfavourable government policies, corruption, lack of capital, lack of talent, unrests, fluctuating currencies, high lending rates, poor technological development, amongst others.
How have you overcome the challenges?
Despite all of these challenges, my faith is still in my country. I believe this is the most fertile ground for business and investment. These challenges make you a stronger and more experienced businessperson, such that if you decide to expand globally, there is really little or no challenge that is new to you. I take one day at a time, have flexible business plans and do a lot of risk management.
What is your biggest achievement so far?
My best achievement is the several businesses my company has assisted to start or grow, which in turn has created hundreds of jobs for people in my country.
How do you balance work with relaxation?
Work for me is relaxation because I do what I love. I am committed to ensuring that I enjoy what I do and I also take time off to relax.
How do you keep motivated through difficult times?
I read and listen to the stories of people that have gone through difficult times and still came out successful.
Who inspires you?
I draw my inspiration from the Bible (specifically lessons from the John Maxwell's leadership bible) and also my late mother, who was a successful businesswoman.
What advice would you give to other entrepreneurs?
My one advice to other entrepreneurs is for them to build a business with structures and systems, so that the business can run without them and they are able to work "on" the business and not "in" it.
What's your favourite quote?
My favourite quote which I have modified in line with my life purpose is:
"Give a man a fish; you feed him for a day. Teach a man to fish; you feed him for a lifetime. Teach a man how to start and successfully run a fish farm; you will feed an entire community for a lifetime"
Do you have a business philosophy?
My most fundamental business philosophy is the concern for people. This strong belief in people is the determining factor that motivates our operations in developing our relationship with our employees, suppliers, customers, shareholders and the society at large.
What's your goal for the next year?
My goal for the next year is to assist at least ten (10) entrepreneurs to start and grow their businesses so as to create jobs, grow our economy, offer customers better products and services, realize great personal satisfaction and wealth, and fund programs that make the world a better place.
---
Facebook: http://www.facebook.com/pages/Lets-Talk-Business/110391095721978?sk=wall
Twitter: https://twitter.com/#!/Letstalkbiznes
Linkedin: http://www.linkedin.com/company/w-holistic-business-solutions
Facebook: http://www.facebook.com/supermaxxonline
Twitter: https://twitter.com/#!/SuperMaxxOnline
Websites: