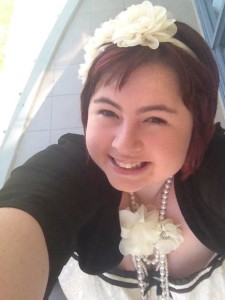 Talya Goding started her business as a creative outlet to help get her through a tough situation. Read her inspiring story below.
What motivated you to start your business?
I have experienced many adversities and the most recent was finding out that my dad is terminally ill from bowel cancer, I too found out that I in fact have the same condition as it is a rare hereditary form. I was lucky in the sense that they detected the condition early for me which means 6 monthly monitoring to make sure there aren't any cancerous growths. I was having a difficult time coping with the news of my dad and then finding out the news about myself, I was scared for what the future holds.
I had not long been married at this point, so I was also fearful that this could majorly affect my future relationship with my husband, as we were told I wouldn't be able to have children. This was when I was 19 years of age! You can imagine how daunting it would be. Anyways, there has always been a way for me to cope with the adversities I have faced, which has been through having a creative outlet for my emotions – music, songwriting, poetry, art and crafts.
I knew I would need something strong and dynamic to keep my mind busy and to help me through the initial stage of all this news.  On valentine's day 2010 I started to make a valentine's day card for my hubby and then like a light bulb literally lighting up and making the animated 'ding' sound I realised that I could create cards and invitations and eventually expand to other areas of crafts. I knew that every customer enquiry would be different, therefore helping my mind keep super busy.
So to sum it up I was motivated to start my business as a positive coping mechanism and to help create and increase my self esteem and spirits.
Tell us about your business…
I specialise in quality and personalised handmade cards and invitations to suit all occasions. I love the challenge of custom orders and I will attempt to create anything. I have later expanded my range to gift tags, party favours, gift bags, covered diaries which are just to name a few products. I am looking at expanding into other areas within the coming months. I take pride in creating the perfect item whether it is a custom designed card or invitation I like my customers to feel important and to know that I think of their needs and likes. I try to make things as affordable as I can as I can understand the importance of a budget.
What is a day in the life of you like?
My days are very busy, I won't bore you with the specifics like I woke up, had breakfast brushed my teeth etc. But I have a part time job and I'm also studying at uni externally. When I have orders to fill or customer enquiries to respond to I am generally in my office. I reply to enquiries quite quickly which is a benefit of having an iPhone, especially when your not in the office! When I am working on a design I will go over several design concepts before showing the clients. I generally work until the early hours of the day.
What have been your biggest challenges so far with running your business?
I have found the biggest challenge with the handmade industry is creating products that both people are interested in and products that you can make money from. I don't charge for my time spent designing, creating and for customer liaising.
How did you overcome these challenges?
I haven't found a way to overcome the challenge of charging for my time spent. I fear that it would make the items unaffordable and would result in customers being lost.
How do you keep motivated through difficult times?
When I was around 10 years of age I saw a documentary on tv and it has impacted my life since. There was a quote that I live by which is "no matter how hard things are there will always be someone worse off than you". When I have been dealt with many adversities I always remember that documentary and soldier on.
What's your favourite quote?
A loving heart has the truest wisdom.
If someone bursts your bubble mix up some more soap :)
Do you have a business philosophy?
Treat every encounter as a possible business lead. Look after the customer base you have first before trying to look for more customers this creates customer loyalty and by making customers feel important and a priority they realise they are more than just a number in your books.
---
Company Name: Made with love-Card's and crafts
Website: www.facebook.com/MadeWithLove.CardsAndCrafts