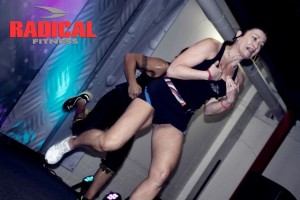 "I had only been in the industry 12 months and my boss told me I couldn't teach a certain style of class. So I put a plan in place and jumped more hurdles than you can imagine to open my own gym. Eight years later I have purchased the building, consult to the industry,opened the first ever mens gym(later),own a franchise for fitness programs…." Read Melynda Tempest's story below.
Tell us about your business…
It's a fully equipped mixed health club.
What is a day in the life of you like?
I take my teenage daughter to school after checking emails and getting up at 6am. I then work at the club, go home around 2pm, collect my daughter at 4pm and go back to the club and teach classes. I arrive home around 8pm check emails, have tea and go to bed!
What have been your biggest challenges so far with running your business?
Having $3 in the bank to pay staff in my first 6 months of business…we started with zero members…
How did you overcome these challenges?
I truly believe you just have to keep moving forward no matter what happens…before we opened we had a building and the landlord changed his mind, we had to keep gym equipment stored in our house for 18 months before we found somewhere else…..
What advice would you give to other business owners?
Listen to everybody who has been where you are going.
How do you keep motivated through difficult times?
I teach classes.
I think that…
If I go to bed every night knowing that I've done the right thing that's ok.
Who inspires you?
Me, to have gotten to where I am with all the obstacles….my hubby who stands by me all the way.
Do you have a business philosophy?
To be non-intimidating.
---
Country: Australia
Company Name: Ballarat Body and Soul health and fitness studio
Website: www.ballaratfitness.com
Industry: Fitness
Facebook Fanpage (If you have one): Ballarat Body and Soul health and fitness studio