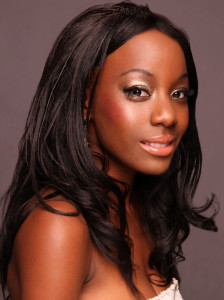 Female Entrepreneur of the Week 9th April 2012
"Access to finance was tough so I ended up working very hard in a full time job and using that money to grow my clothing label and to put into my other projects." Read Samata Angel's inspirational story below.
---
Tell us a little bit about yourself and your business…
Well I'm a fashion entrepreneur. My current projects are Red Carpet Green Dress, a global dress design competition set up by Suzy Cameron (wife of the Titanic Director James Cameron). In addition I have a clothing label which will be launching a clothing range early next year, I guest lecture at the London College of Fashion on the subject of Fashion Enterprise and write business guide resources for emerging fashion designers.
What was your main motivation behind starting your business?
I love fashion and business. There appear to be really different extremes, creativity and business but to be able to enjoy both you need to know how to be both – to be business minded and to be creative. I also love working with talented people and the fashion industry is such that you cannot go one day without meeting one of those.
What challenges have you faced?
Access to finance was tough so I ended up working very hard in a full time job and using that money to grow my clothing label and to put into my other projects.
How have you overcome the challenges?
I would say by being creative and not taking no for an answer. It's an old cliché but where there is a will there is a way.
What is your biggest achievement so far?
So far would be remaining sane! – which may sound strange but I have worked with some amazingly talented people and still do, through my work with Samata's Muse I have met and dressed Jennifer Lopez and with Red Carpet Green Dress I am working with Suzy Cameron and a host of leading Hollywood ladies. I am proud that I have not changed or lost touch with reality, and I still feel very humbled by what presents itself to me and also still feel very challenged and excited.
How do you balance work with relaxation?
I think although it is hard to switch off sometimes you just have to – even when I am working and get slightly stressed out I remember what I am working for. I enjoy working in the fashion industry – it is inspiring and full of extremely talented people. In addition I know that to really have anything of longevity you need to work hard for it. When I relax I try to switch off completely – I won't do any work and can just enjoy being with my friends and family. You have to compartmentalize things – work and play and try not to mix the boxes when you can.
How do you keep motivated through difficult times?
My goals, I love working from goal to goal so for me I try not to focus on the immediate problem, I focus on what I will be doing next. Also I remember that this time last year there was one problem or another that bothered me which now I can't even recall.
Who inspires you?
I would say anyone who has a dream that they actively pursue without treading on toes. In the fashion industry I do meet some interesting characters who will do whatever it takes to get to the top and I am also inspired by people I meet who are doing well but not stepping on anyone else on the way.
What advice would you give to other entrepreneurs?
Build a reliable and solid network, I know it sounds cheesy but they say your network is your net worth. I also send keep in touch emails with people, with no agenda but just to keep the relationship going. Also I say share your resources with each other and only do something if you have a passion for it – because when everything else seems impossible that may be all that there is left to keep you jogging along. And when your project starts getting too big for you to handle, get help, or you can be your own worst enemy.
What's your favourite quote?
'If you don't dream big, there's no use of dreaming. If you don't have faith, there's nothing worth believing.'
Where would you like to be in one year?
I can't name a specific place, I will have my book out (it will be published with Bloomsbury) and another project which I don't want to jinx by talking about yet but it will still definitely be in the fashion industry and working with emerging talent alongside established organizations. I like bridging the gap.
Twitter – @samataangel
Facebook – www.facebook.com/samataangelofficial