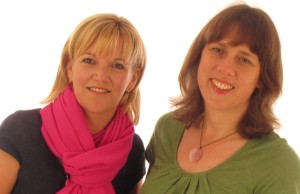 Caroline Gowing and Vicky Matthews are partners in Pink Spaghetti PA Services. The business helps primarily women with the many tasks they need to do to run their homes and small businesses.
Read their inspiring story below.
---
What does your business do?
Our tasks are as varied as our customers! From producing email newsletters because people don't have the time, to finding the accommodation for a weekend away, we give people the extra hour in that day, but also quite often we are helping them drive their business forward, due to a key piece of research, or admin task.
We understand that our average customer tends to have more on their to do list at the end of the day than when they started, and sometimes doesn't know which way to turn. We offer an efficient and very importantly cost effective way of getting things done.
We love our customer feedback, and our strap line efficient, approachable and affordable came from things our customers said about us!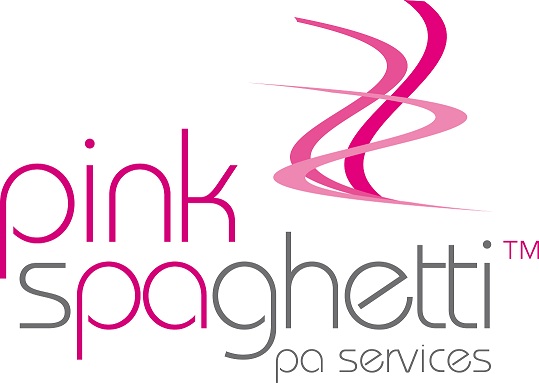 What made you decide to start your own business?
Caroline: Children! Having had a successful career in IT, often travelling and staying away every week, it became very clear very quickly that children did not suit this lifestyle. If I was to continue it would reduce my quality time with my children, and meaning that weekends would be spent filled with tasks instead of enjoying the family.
Vicky: I needed something with more flexibility than my career as Corporate Social Responsibility manager with Alliance and Leicester. I spent my time rushing for nursery pick ups, and with my eldest child starting school it holiday times were going to be tricky, putting pressure on family life.
The two of us met and we discovered that we had both previously had the same idea for the business, so we decided it was now or never and took the plunge!
What have been your biggest challenges so far?
Caroline: Time, of course, so it is lucky we are organised! Also, having to learn about, and become very good very quickly at, branding, marketing, finance, social media, networking. We started the business because we are great organisers, planners and researchers, but suddenly there is a whole new world to learn when running your small business.
Vicky: We are delighted that the things we learned about are now offered as part of our service to help other people starting their own business. People don't need to spend ages working out how to set up a Facebook Business Page, or how to fully brand an email newsletter, because we can do it quickly and efficiently for them.
How did you overcome these challenges?
We went on courses, we read, we asked questions and basically we have learned. Free courses from the tax office took us a huge step towards our finance processes, sitting and spending time on Facebook helped us work though how to make the most of it, and networking means you can learn from other people all the time.
What advice or tips would you give to other business owners?
Caroline: Don't be afraid to ask other people to help. Outsource key tasks that you do not need to learn about, and concentrate on those things you do need to learn.
Vicky: Even if you don't use it or understand it, get into social media. It is essential these days, and is a great way to interact with your customers and potential customers.
What's your favourite quote?
Nothing great was ever achieved without enthusiasm.
Ralph Waldo Emerson
Who inspires you?
Caroline: All the small business owners we meet every day – for so many different reasons, but always inspiring.
Vicky: Sally Preston. She inspired me to want to start own business after she talked about her business Babylicious at a conference I organised.
---
0844 504 7465
www.facebook.com/pinkspaghetti