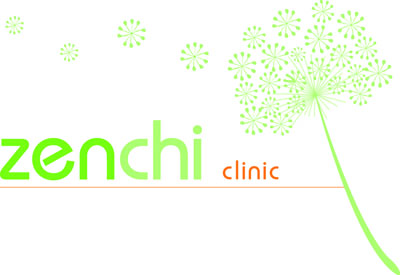 Nicky owns Zenchi, a centre which offers help & support for pre & postnatal care. It's something she'd dreamt about doing for a long time and now she's making her dream a reality. Read her inspiring story below.
---
Zenchi has been a long held dream of mine for over 10 years, living originally in the hip city of Brighton, on the south coast new ideas & businesses inspired me from the beginning. I noticed a number of very extensive health clinics set up. Some specialising in children's & family health. I liked the idea of a one stop shop for all age groups. Over the years after finding it hard to conceive I researched into various complementary therapies from nutrition to hypnotherapy. Myself utilising Shiatsu Massage and the Oriental approach to conceive. Within three sessions I was successful and my idea of a centre to offer help & support for pre & postnatal care came about.
Affording & finding the right premises was the headache. I had wanted a quiet, attractive and spacious base this was not easy to find. Prohibitive costs of refurbishment & leases made me waver many times. I gave up the concept time & time again as so many people said it would never work. But I could see it must do as why would others go ahead. Being in my twenties lack of confidence stopped me taking the plunge and I abandoned the idea as motherhood occurred. But my ambitious streak & the nagging idea came back several times. Having moved to Chester I really was going to be starting from scratch as my previous clients were a long way down south now.My own practise I had wound down when child plans had come on the scene. So getting back into work gear was hard.
Once a colleague was keen to work together I started the quest in earnest. Within 2 months I had found several potential sites. Close to signing my partner dropped out. But now on the rollercoaster I decided to travel on finding better & bigger premises that ticked all the boxes. I always say if it is meant to be it will happen when the time is right.I'm still trying to remember this as we try & build our name in this unsure climate.
Zenchi embraces any new technology for health we offer a wide variety of therapies, workshops from Hypnobirthing to Lifecoaching, a comprehensive range of massage styles from Balinese to Thai & Sports massage. Cranio-Osteopathy to Medical Herbalism. Our aim is to get each client back to health in a more natural way. Hopefully avoiding side effects on the way. Finishing with the option of pampering & relaxation once health is restored. We want to work with many types of people from amateur to professional sportsmen to get them that winning formula. To help the stressed mum to be or business professional we hope to have a solution for most things.
The challenge for me was to embrace the marketing never having been an office worker. Modern technology & business politics was hard for me to know & understand and still is my biggest dislike since opening. Being too nice and giving too much energy to things has made me have to balance what I really want to be doing. Having to wear too many hats can be draining and takes you away from what you really enjoy your passion for the work you originally do. But I am gradually finding a middle road. I am happiest when doing a hands on treatment I get great satisfaction in seeing that client's look of relief. Writing a press release sadly doesn't yet rock my boat.
My best tip for business owners is follow your instinct. Don't take all advice as correct.I have sought many people to guide me & probably could have saved a lot of money by trying things out myself however muddled to begin with. Take note of that gut feeling it is nearly always right. For a final quote ' if you don't succeed 1st time, try & try again, believe in yourself at all times'. For now I sit proud that I have achieved the first part of success. Now I have to just make it pay and follow my own advice.
---
Get in touch with Nicky below…
Website: www.zenchi-therapy.co.uk
Twitter: www.twitter.com/ZenchiClinic