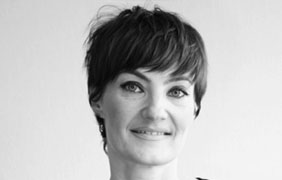 From junior sylist to the owner of a five star rating salon, read Celeste Arnold's inspiring story below.
---
What does your business do?
My passion for hair design began over 20 years ago when I first worked as a junior stylist and I've been hooked ever since! Celeste Arnold Hair and Makeup is a gold star salon accredited by the Fellowship of Hairdressing and is based in Rawtenstall, near Bury – and I'm proud to say it has grown to become one of the region's most reputable salons, winning many awards and accreditations. The Good Salon Guide recognised this achievement, ranking the salon with a five star rating status.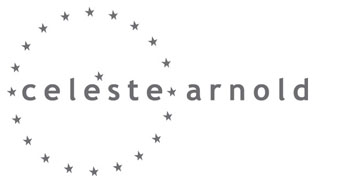 I have a fantastic team of colourists, stylists and beauty therapists and we are just embarking on the launch of the Celeste Arnold Centre of Excellence – offering young trainees the opportunity to realise their dream and be taught in-house by senior stylists and myself.
A few years ago I was thrilled to be chosen as the hair stylist for the Hollyoaks official calendars and this became a long term contract and was lots of fun! This led to many other commercial opportunities including styling celebrities for glossy magazine features and high profile award ceremonies.
What made you decide to start your own business?
Initially, I felt that having my own business would take away the love of my job, hairdressing, but thankfully that has never happened. Having worked with so many inspirational people including Charles Worthington, Terry Calvert, John Peers and Jamilla Paul I felt that it was time to utilise all my experiences and create the best salon I could for my clients. Luckily for me, my Dad was on hand to take on the business side of running the salon, so I could concentrate on building the foundations of a loyal – and satisfied – client base. I also had two younger sisters who wanted to join me in the business and I think that gave me the extra confidence I needed; reassured that I had the most loyal staff I could ask for – it's turned out to be a real family affair!
Seven years on and I am now fully involved with the business side of the salon, which I now enjoy much more…although figures and paperwork are still my least favourite part of the job!
What have been your biggest challenges so far?
There are so many obstacles and challenges when you embark on starting your own business. One of the biggest challenges for me was suddenly being in a managerial role, with relatively very little formal training. I had always worked as a stylist, so even though I was involved in the training of younger trainees, I had never been in the position of hiring…or firing! I encountered some difficult situations in the very early days of managing the salon and also a team but again was thankfully guided by friends and family who through their own experiences or profession were able to keep me on track and not fall foul of employment issues.
I also find getting a work/life balance quite difficult; you sometimes forget that in order to do a good job and be happy in your professional life, you also need to fully appreciate your own personal life too. But on occasions, I still wish there were more hours in the day!
How did you overcome these challenges?
I think by facing the challenges thrown at you, you very quickly learn that it's essential to have the right team on board. I have many friends in the industry from whom I've taken valuable advice and thankfully I have found that everyone will gladly offer their help when it's really needed. Usually they have gone through similar issues themselves, so it really helps.
And I now make sure there's time for me too! I recognised that I was working IN the business and not ON it, and after much guidance from my father I learnt to make changes – time to reflect and think about what I was doing, what was right for the business, time management time and so on. I honestly believe it's the key to success.
What advice or tips would you give to other business owners?
My advice would be to always acknowledge your own strengths and your weaknesses. I am not an accountant or a book keeper, so I think it's necessary from the outset to make sure you don't waste precious time on the areas which aren't in your skill set – employ others to take on those tasks for you.
Try to learn as much as you can about employment law or have someone who works for you learn.
Make sure you invest in staff training…they are a reflection of you and your work.
Trust your instincts.
What's your favourite quote?
Well, I have two favourite quotes, "You're only as strong as your weakest link" and "Treat people as you wish to be treated yourself."
Who inspires you?
Alan Sugar…he started from nothing and I honestly think he's a genius!