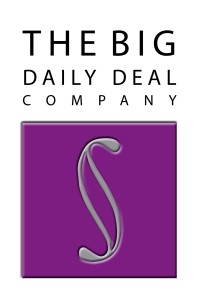 'Try it for a discount' culture inspires new business
Two Wirral businesswomen who met whilst working together in previous careers have created a unique, community-driven information portal that will focus initially on the Peninsula and Chester with a strategy to roll out the brand nationwide in the next 2 years.
Tanith Facey and Jo Cottrell have developed The Big Daily Deal Company that will offer heavily discounted deals on the best things to eat, drink and do on the Wirral and in Chester.  Target market is high end establishments with introductory offers to attract new customers.
The business, based in Oxton, is embarking on a social media and marketing campaign and following detailed research, expects to attract significant numbers of large businesses and organisations – its primary target market.
Co-director Ms Cottrell believes setting up the business is perfect timing. She said: "Discount culture on the high street began in the early nineties and has spread online over the last decade. However, there has never been a community-driven portal service like The Big Daily Deal Company.
She continued: "Wirral and Chester both possess a broad and very attractive leisure and tourism offer and The Big Daily Deal Company will make this much more accessible for all based upon our local knowledge of the region."
[divider /]
What does your business do?
It is a site that promotes offers and discounts (deal every 2 days) in Liverpool, Chester & on the Wirral.
Website: www.bigdailydealcompany.co.uk
What made you decide to start your own business?
I was ready to start making my own decisions.
What have been your biggest challenges so far?
Ensuring people know we exist.
How did you overcome these challenges?
Networking events, telesales, field sales & maximised on social media.
What advice or tips would you give to other business owners?
To take advice in areas you are not an expert, can cost short term, but will save money long term.
What's your favourite quote?
If you think you can do it, you are right:  If you think you can't do it, you are right!  Believe in yourself.
Who inspires you?
Mark Zuckerburg