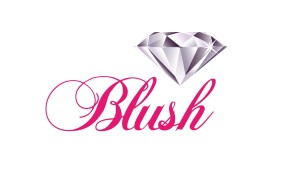 Becky decided to go it alone and set up he dance fitness business, Blush. Read her amazing story below.
---
What does your business do?
We offer unique and effective dance fitness classes, courses, workshops, parties & products in manchester.
We specialise in Pole Dancing, & Burlesque Dancing classes. Along with dance parties, and exclusive dance wear.
Our classes allow women to get fit in a fun and effective environment. Dedicated to delivering exciting fitness and dance in Manchester for all women in a mission to ensure they stay FABULOUS, FIT & FEMININE!!
Blush www.blushdance.com
07966794256
What made you decide to start your own business?
The idea of being my own boss. I wanted to see how good I could be at what I did whilst learning new things and choosing my own career path.
What have been your biggest challenges so far?
My first dance fitness business I set up when I was 25 with a business partner, however due to differences our business relationship broke down and the business was split and I set up my current business. During this time I had a lot of self doubt about whether I could be successful on my own or not and whether I had the ability to take the business to where I wanted it to go.
How did you overcome these challenges?
They have taken a while to overcome and it really has taken time (the advice I heard a lot at the time) . I have had to keep believing in myself and credit myself for all the things that have gone really well. I found crediting myself easy to forget to do, but when I started to learn how to, it slowly became a very empowering skill and spurred me to feel more confidant and gain the strength to take more challenges and risks. I learnt to strive for what I want but also to understand I need to be flexible. Some things happen for a reason, even if at the time they don't seem like the route you expected to take, you will ultimately get there. This knowledge can be reassuring.
I still have a long way to go and plenty of goals and challenges to achieve but now I have more than I had 3 years ago, the courage and belief in myself that I can do it and achieve whatever I want. Sticking at my business has helped me gain this confidence and will hopefully inspire others too.
What advice would you give to other business onwers?
1.  Be passionate about what you do, remember why you do it, when the admin, marketing, sales or whatever it is that you don't like doing but have to do to run your business needs to be done, remember why you are doing it!
2. Speak to as many people as possible who are currently running their own businesses. Everyone I have met who have their own business, even if it's in an industry completely detached from mine, have always been supportive, happy to help. Speaking to other business owners is helpful as they understand the difficulties, issues and worries you can have. I have found ladies networking events and workshops really helpful to meet others in the same boat and to create important business links. I now have a business mentor who is a fantastic help and would very much recommend finding a mentor program or someone who can help you through difficult times. An outsiders opinion advice and support can be just what you need to get moving towards that next big scary goal!
What's your favourite quote?
Do one thing a day that scares you!
Who inspires you?
Business: Richard Branson is a big inspiration for me, he has always moved forward and took charge of his dreams and not allowed setbacks to hold him back.
Female fabulosity: Marilyn Monroe, rose from childhood poverty to become one of the most iconic film legends. Her films were moderately successful but her lasting fame came through her photogenic good looks and aura of glamour and sophistication.
Being the very best at what you do: Madonna: Madonna is the most successful female musician of all time. She has sold in excess of 250 million records Helena Rubinstein one of the world's first female entrepreneurs. An immensely successful lady who believed in using her wealth to feed back into charitable enterprises in the field of education, art and health. Areas I am passionate about