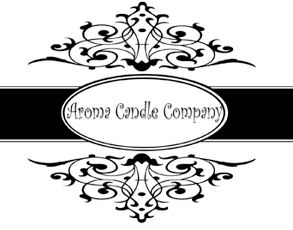 The dictionary describes an entrepreneur as
en•tre•pre•neur
A person who organizes, operates, and assumes the risk for a business venture.
More Women are embracing entrepreneurship as a lifestyle and that is something we should all be proud of. I hope all Women will pursue their passions as entrepreneurs and dream big. It is all about living a better life in so many ways.
---
What does your business do?
Hi my name is Kimberly Deacon and I am the owner of Aroma Candle Company, a family owned business. Aroma Candle Company offers a line of natural palm wax candles handmade from renewable materials that are free of soot and smoke. Aroma Candle Company is dedicated to creating a candle of exceptional quality. Our candles are made lovingly by hand in Orange County, California, where we are committed to maintaining a sustainable business and are always looking for new ways to make a difference…one candle at a time.
Website: www.aromacandlecompany.com
What made you decide to start your own business?
In 2001 I started making candles as a hobby. I always loved candles, but could never find a great smelling all natural candle. I experimented with different waxes. Bees wax, then soy wax, and then palm wax. The palm wax ended up being my favorite. It was a harder wax and had a feather-like appearance. Palm wax held color and fragrance very well. I started making them for myself and as gifts for family and friends. What started as a hobby soon turned into a business when friends and family started asking if they could purchase them. I then came up with the name Aroma Candle Company. I built a website and invested in a custom Easy-Up for craft shows. With no written business plan or a formal budget I decided to just go for it. I started making large amounts of candles and participating in local craft shows and selling to local boutiques. I really enjoy participating in shows and meeting new people. Today I run my website as well as sell on Etsy.
What have been your biggest challenges so far?
Probably my biggest challenge was finding the right supplies. I spent many years researching to find the best product to make the best candle possible. Other challenges have been finding customers and marketing the business. Aroma Candle Company uses social media like Facebook, Twitter, Linkedin, Flickr and we have a blog to promote our business.
What advice or tips would you give to other business owners?
Learn as much as you can about your chosen field, knowledge is power and never give up! Believe in yourself and your dream.
What is your favorite quote?
"Keep your heart open to dreams, for as long as there's a dream, there is hope, and as long as there is hope, there is joy in living." Anonymous
Who inspires you?
Debbi Fields – Founder of Mrs. Fields Cookies
At age 20, Debbi Fields was a housewife with no business experience, but a great chocolate chip cookie recipe and a dream. Today, Mrs. Fields Cookies is one of the world's most recognizable dessert franchises.