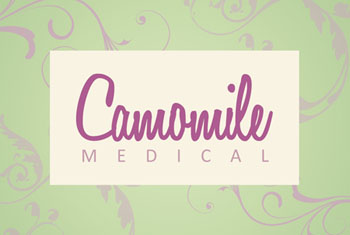 From doctor, to business woman – read Kim Thomas' inspiring story below about setting up Camomile Medical.
---
I have been a doctor for 12 years and a GP for 8 years. Last year after a lot of soul searching I finally decided that being a doctor was not for me. I planned to take some time out to discover what my ideal career should be as I didn't want to waste the training I'd had.
I firstly thought I'd like to open a teashop and tried hard to think of USP for a doctor. That's when I decided to do extra training in non-surgical cosmetic procedures, doing Botox, dermal fillers and chemical peels. I thought having a treatment room attached to a teashop would bring in customers – and so Camomile Medical was born! The teashop is on the backburner until I get more established. I've surprised myself in how much I enjoy it. I get the best of both worlds in that I get to chat and advise patients (or clients as I must now call them), but I can give them as much time as they need in a free consultation without feeling rushed or stressed as I would in general practice. There's also a real art to cosmetics that I enjoy and you can't beat seeing a happy client at the end of it.
I always felt constrained within the NHS so running my own business seemed the only viable option after leaving. It's been a huge change from the working life I know where everything is mapped out for you, to having to think about social media, marketing, networking, etc. But I'm loving it! It feels so much more creative and I'm getting to meet so many more people from all walks of life rather than just socialising with medics as most doctors seem to do. It's been hard just trying to find my feet in the business world, but a business advisor from Blue Orchid really helped and then meeting like-minded people through networking organisations has given me an idea of how to progress (as well as finding new drinking buddies!)
The best advice I can give anyone in the same position is to try and get involved with Blue Orchid or similar and also attend a few local networking events. There's always someone on hand for advice, and definitely get onto Twitter. It's been an eye-opener for me and I think it's essential to get your name out there.
I have to say I'm inspired by the ladies I've met through the local networking events I've attended. Not naming any names, but I'm sure they know who they are! It keeps you going to hear what they've been through to establish themselves and it's great to see what you can achieve on your own. I'm afraid I don't have a favourite quote!
---
Become a fan on Facebook: facebook.com/camomilemedical