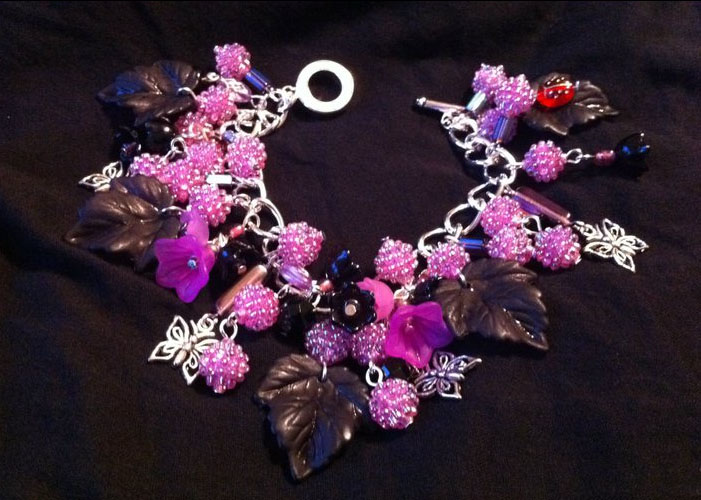 Shirley Rust makes very beautiful, one of a kind jewellery &  sells it on Facebook. Read her story below & check out more pictures of her work at the bottom of the article.
---
What does your business do?
Hi my business name is Pirate Swag – I design & make OOAK (One Of A Kind) costume jewellery I have done for a few years & decided to open a FB shop (Pirate Swag)  & I'm so pleased that people like my creations.
Contact details are through my shop or email [email protected].
What made you decide to start your own business?
I had been doing the local craft fairs with a friend but was finding the 'pitch' fees extortionate. I am well aware that there are many people making & selling jewellery so I try to be different & keep my prices down so found I would have to sell a lot to cover fees, diesel etc.
I'd met a few people on line through playing the games & they suggested I'd do well opening a FB shop – so I did :O)
What have been your biggest challenges so far?
I'm not very computer literate & am still learning about certain things!! This is my biggest challenge!!! My husband & son are very supportive & help me where they can.
How did you overcome these challenges?
I'm still overcoming being a computer illiterate!!
What advice or tips would you give to other business owners?
I think just to be your self with people – open & honest. I am at the moment helping others who have just opened their FB shops – help others & they will help you.
What's your favourite quote?
My favourite quote – Treat others as you yourself would like to be treated.
Who inspires you?
Nature inspires in my creations of my jewellery
---
[cincopa A0FA6hq601QY]