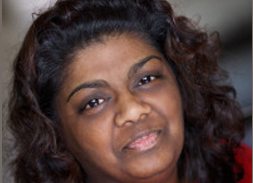 Woman of the Week 21st November 2011
From British Gas to jewellery design – Anita Mistry's story of setting up her business is an interesting one. It goes to show that sometime being made redundant is a miracle in disguise! Now Anita is doing something she's clearly very good at, loves and is making money from!
---
What does your business do?
I am a jewellery designer maker. I offer a range of jewellery that can be adapted to suit your colour scheme and style. I provide a bespoke jewellery design service that allows you to have a unique piece of jewellery designed just for you. I sell my own designs online via my Etsy store and at craft fairs based around the northwest. I also attend wedding fayre with my collection of wedding accessories and wedding stationary.
My company name is Itsamistry Design Studio.
What made you decide to start your own business?
I worked in 'back room operations' for 12 years at British Gas when due to the downsizing of the business I was made redundant.
I have always been "crafty" and used to (still do occasionally) make greeting cards and handmade albums. One day, on seeing a piece of jewellery I had purchased, a colleague of mine said to me 'I bet you could make that!' Always one to take up a challenge I went off to Hobby Craft, bought a few beads and elastic and made the most basic of bracelets – took it into work and the next thing I know is I was getting requests from other colleagues. Everything that I have learnt has been self-taught.
What have been your biggest challenges so far?
The first main challenge was, and is financial, as I found myself unable to borrow any start up money and bought stock with what little savings I had. I initially made the jewellery from the items and beads that I had collected over the previous few years whilst I was working and sold those pieces to fund purchase of other stock and design new items.
The next challenge was trying to build a business through the recession and also keep the marketing very low cost.
What advice or tips would you give to other business owners?
Try to keep positive, and listen to feedback from your customers whether they are positive or negative. Don't be afraid to ask for help you'd be surprised to find that there are people out there who are willing to help – even those in the same field as you. Join forums that are relevant to your business.
What inspires you?
Inspiration can come from many areas of everyday life – nature, adverts, magazines; simple things such as colour, shapes etc can spark of an idea. Sometimes the beads themselves can be an inspiration – colour, shape etc. Also coming from an Indian background is a great source of inspiration and I think that is why I like to use colour in my work – someone was once asked to describe my work and their answer was – full of colour.
Website www.itsamistrydesignstudio.com
Online store http://www.etsy.com/shop/Itsamistry
Faceook http://tinyurl.com/5vcglc7
Twitter http://twitter.com/#!/Itsa_mistry