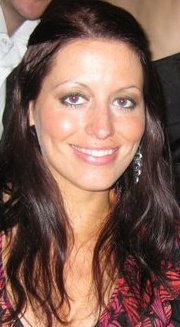 Lyndsey Meredith went from having a successful career at Reed, to setting up her own very successful recruitment agency, Meredith Consultancy Services . Read her inspiring story below.
---
What does your business do?
I run an independent ethical recruitment agency called Meredith Consultancy Services (MCS) which supplies temporary and permanent staff to companies across the North West. We work across a range of sectors including Legal, IT and software, Sales and Marketing, Customer Service and Contact Centre, HR and Operations, Engineering and Technical, Administration and Office Support, Insurance, Accountancy and Finance. This allows us to work with every aspect a your business. We also supply consultancy services including professional CV Writing and Interview Coaching and can also act as an outsourced recruitment department for a business.
You can find us at www.meredithcs.co.uk or 0161 426 7885. You can email me at [email protected]
What made you decide to start your own business?
After a successful career as a Business Manager with Reed Specialist I often found that as part of a large company you can very little say about the levels of service that were supplied to candidates and clients. Whilst working for a large company it was also difficult to be flexible on price and rebate structures as you were governed by company rules. When the recession started, I decided to start an ethical business that could provide a more personal recruitment service that could be flexible to work within a changing market. We are able to work with clients on a 1-2-1 bespoke basis and provide them with the right person for their role within their budgets and to their time-scale. We can do this because we have the time to get to know our clients better and in effect become an extension of their HR/Management team. A lot of our clients have used the bigger agencies in the past and have decided to use us as a more local and personal alternative. They like the fact that we are not beholden to big sales targets and so we can focus 100% of our time on providing them with an excellent service.
What have been your biggest challenges so far?
We are currently working in a very difficult market. As a relatively new business it is hard to build a presence when a lot of your target market may want to use your services but may not necessarily have the budget. A lot of companies are trying other methods as an alternative to a recruitment agency at the moment including the Job Centre and local newspapers. However, in our experience a lot of clients come to us after trying these methods because they either get no response or a response so large that they simply don't have the time to manage it!
One of the biggest challenges that MCS faces, is the fact that the recruitment industry as a whole has a bad reputation for being expensive and providing a sub-par service. Due to the high targets in the industry some recruitment sales people can be aggressive and intimidating.
Another of our biggest challenges is the current level of un-employment. It means that we are getting an unprecedented amount of applications for every job which can be hard to manage. We also are dealing with a lot of frustrated candidates who may have been out of work for a long time who we may not be able to help which is always upsetting. We work on helping as many people as we can and in trying to point those we can't in the right direction.
How did you overcome these challenges?
We know that we are working in a difficult market and this is something we cannot change. We therefore put in 110% effort and are always looking at ways that we can add value to our service to make itattractive to clients. We are also being flexible on price and rebate periods. We sell people and therefore we cannot control them. We make every effort possible to place the right person. However, there are always going to be factors out of our control such as sickness or relocation and so we offer our clients a 3 month free replacement period.
We are working hard to change people's perception of the recruitment industry through local marketing and networking. We set up a local networking company called Network Cheshire last year in order to give us a platform to meet local business owners and let them know that we are different to your average recruitment agency.
What advice or tips would you give to other business owners?
I have learned so much since I started this business. One of the main things is that nothing is ever a "sure thing" even if you do all of the work to place a candidate and they have accepted a position never count the money until the persons contract has been signed off! You must always forward plan based on your minimum targets rather than your maximum just in case.
I am an over-achiever so one of the hardest things I have had to learn is to not be too hard on myself. We have made a profit in our first trading year in a difficult market which I am really proud of. However, I always want to do better. I have recently learned to give myself a pat on the back for what we have achieved but also plan to do more using what we have learned so far.
I meet inspirational business women everyday, who have often overcome a great deal to get where they are today and am always inspired by their stories. They also inspire me to create my own story that can hopefully inspire other business women in the future.