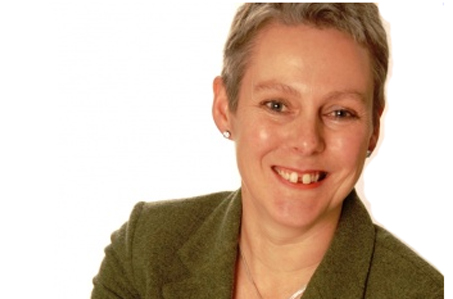 Deborah Leary, OBE, is the founder of Forensic Pathways Limited.
Forensic Pathways Ltd is a company which specialises in providing unique data analysis solutions, amongst other things, to the Police, Local Authorities, Banks, Financial Services and many more industries. You may or may not have heard of it; however, after you read the inspirational story behind it, you're not going to be forgetting about FPL any time soon.
The inspiration behind FPL is a woman called Deborah Leary. I heard her give a speech about how it all happened and it made me realise that when you have a good idea, you absolutely must follow it through.
Here is her story:
Whilst working as a Training Manager for 9 years I took a degree in English Lang/Lit and was due to start a new job as a lecturer at a college teaching Business Admin/English. Between jobs I attended a forensic conference in Toronto with my policeman husband. On listening to a conversation between UK/Canadian Police I identified a potential gap. The UK Police stated that they were required to use Plates: the Canadians hadn't heard of them. Making a note on hotel notepaper, 'find out about stepping plates/shoes, found open market, set up co.' I returned home and got a plate sample. They were aluminium, heavy, unstackable, difficult to clean. It was obvious that investigators needed to be able to see the scene they were working! It was important the plates were clear, stackable, lightweight and that any evidence gathered on the base of the feet could be retained as evidence.
The Problems
Problems have been mostly centred round the unreliability of manufacturers and lack of communication.
The Solution
Most important thing to remember is to link with as many relevant associations as possible who will give you the necessary support ie:
Manufacturers Association
Business Link
Chamber of Commerce
UK Trade & Investment
Most important thing to remember is that no one understands your product like you do. Don't rely on other people or wait for other people to act. You must be responsible for driving it on.
The Success
Product is now sold extensively in the UK and is sold internationally via our distributors in Australia, USA, South Africa. Also due to appoint a distributor in France.
Awards to date:
SMART Award
Business of the Year 2003
Most Innovative Business 2003
Technology & Innovation Award 2003
British Female Inventor of the Year 2005
Deborah was awarded an O.B.E. at the Queen's Birthday Honours List in 2008. Her story illustrates the importance of having integrity; having an idea and seeing it through. Too many of us have ideas that we do nothing about- the next time you have a great idea remember this story and just think about where you could be if you take action.
Visit Forensic Pathways and find out more: http://www.forensic-pathways.com/