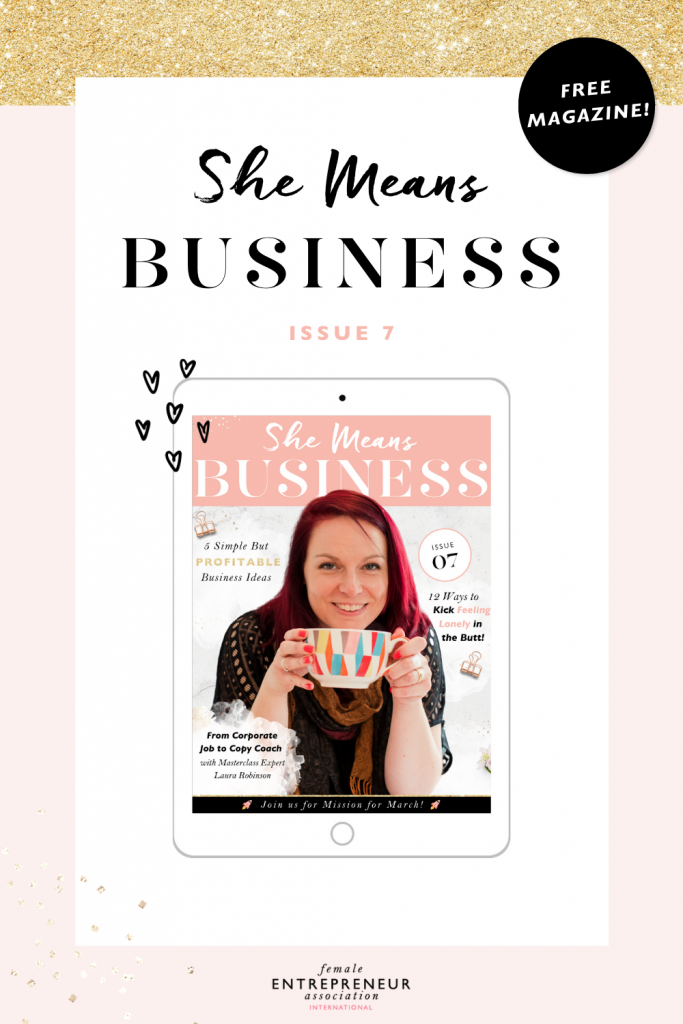 We're so excited to bring you Issue 7 of our She Means Business Magazine!
Inside we're sharing:
✏️ From Corporate Job to Copy Coach with Masterclass Expert Laura Robinson
✊ How She Did It: From Breakdown to Breakthrough by Catherine McLean
📚 We Asked Our Members: What Book Has Made the Biggest Difference in Your Business
💸 5 Simple but Profitable Business Ideas by Carrie Green
---
 Leave a comment below letting us know how you've enjoyed this issue! We absolutely love hearing from you.