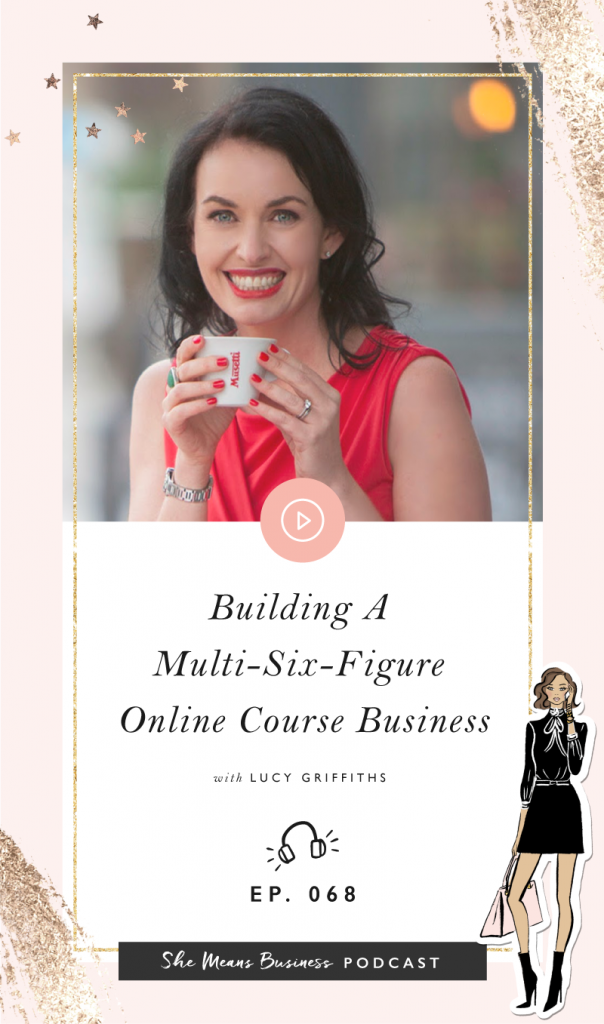 From interviewing celebrities like Nicole Kidman to reporting from Iraq, Lucy Griffiths has had a really, really exciting career.
So after realising that she wanted a more "normal" life away from the jet-setting adventures she had lived out for so many years, Lucy set up an online business turning her passion and expertise into profit.
She has now built a multi-six-figure business helping people use video more confidently, and has sold more than 20,000 courses!
She's also in the process of setting up two more businesses and is regularly approached by big brands and businesses to consult and help them do the same!
She has been an FEA member for some time now and says one of her favourite things about the Members' Club is the community of people she can work with and who she trusts. Everyone involved in getting her three current projects off the ground is a fellow Members' Club member!
In this podcast, Lucy and I chat about:
The struggles she has faced running her own successful business along with setting up two more businesses and how she's making it work whilst also being a mum.
Her incredible journey from journalism, to coaching, to creating an online course business.
What her schedule really looks like as a successful entrepreneur and mum.
The success she has had with Pinterest (where she was gaining a million views a month) and how she changed her strategy when she realised it was her biggest driver of traffic.
How she deals with being a solopreneur and working from home whilst pitching to boards of directors and big businesses.
The strategy she used to grow her email list, make her Facebook Ads profitable and increase her visibility.
Her suggestions for getting started and growing your email list if you don't have a big budget for ads.
Find out more or connect with Lucy
Website: lucygriffiths.com
Instagram: lucygriffithsdotcom