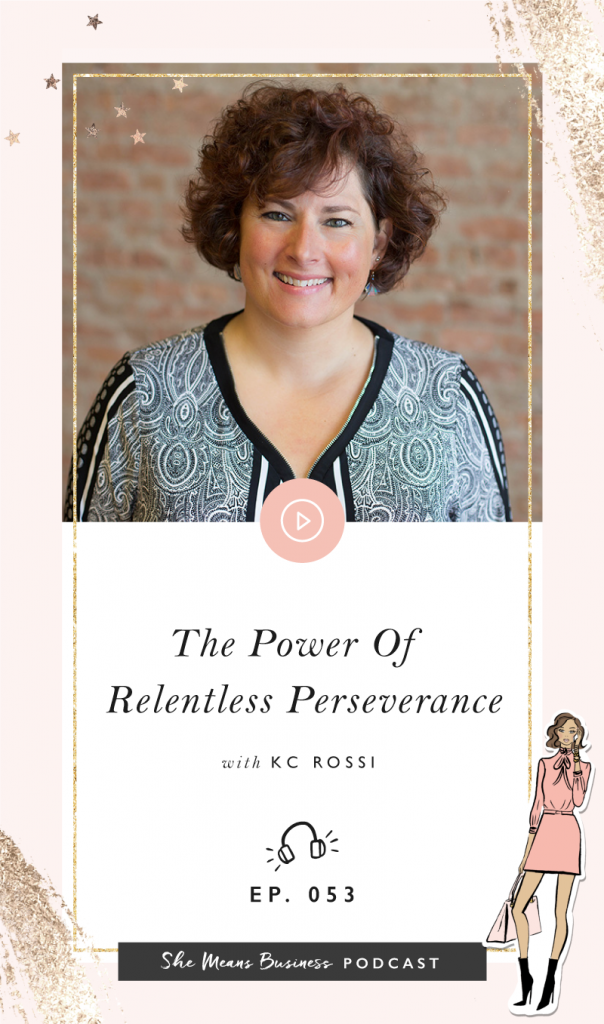 If you've gone from business idea to business idea and still struggling to make it work, then this podcast episode will give you all the motivation you need to hang in there and keep persevering. In it, I chat with Kc Rossi, one of our amazing FEA members, who worked her way through an incredible nine different business ideas in four years, only for the 10th idea to finally take off!
Kc is a business coach who helps female entrepreneurs (mostly in the Holistic field) create online courses so they can have a bigger impact and make more income, as well as building a business around their life so they can avoid burning out.
She started her entrepreneurial journey at just 19 years old, when, along with her business partner, she tried everything from jewellery to house painting. After almost giving up, she decided to give it one final go, starting a handmade confections company, which took off and grew beyond her wildest dreams to hit seven figures.
Kc joined the FEA Members' Club in order to be part of an engaging community of thriving women who truly support one another. She says she has made amazing connections and loves using the accountability partner feature to meet women with the same mindset, that get as excited as her when it comes to chatting about conversion rates and lead magnets!
Sold it in 2011 and she started looking at other businesses in interests she likes. She became a certified aromatherapist and a certification for mind-body eating. In those realms she noticed that there were wonderful people that were going from a corporate job into a passion project. They would graduate from these certification courses without any business skills and land into a "now what?" phase.
In this podcast, Kc and I discuss:
Her journey through nine different business ideas before she managed to make the 10th one work and what happened when it all took off.
The importance of giving your ideas and projects time to grow and gain momentum.
How she found a gap in the market for her next idea after selling her first successful company, that revolved around her passion.
The fear she had to deal with when transitioning from being behind the scenes of a brand and part of a partnership to being the solo face of her business.
How this helped her break out of her shell and drop the "introvert" label, which she had hidden behind for so long. Kc shares the personal and spiritual work she had to do to get out of her own way and how she dealt with the fear of "Going Live" every day.
Overcoming that internal tug-of-war when you discover your potential but can't seem to do anything about it and you're standing in your own way.
How struggle is simply an inevitable part of the process for most solopreneurs and how it helps us develop empathy, clarity, and gratitude.
One of her biggest wins with recently landing a dream client.
How to respect the hustle at the beginning of building a business and the need to then look at ways of reducing the workload to avoid burning out.
Kc's top tips for success are:
If you have an awesome idea, give it time for that potential to grow and for the message to reach people before giving up and moving on to the next thing.
For those who are working seven days a week and find themselves being really busy: Make sure to create soft boundaries for yourself and give yourself space so that you can renew your energy, by taking at least one day off a week and outsourcing certain areas if necessary, like hiring a VA to help with admin.
Let go of that perfectionistic quality that "no one can do it better than me". Give yourself white space to be creative and enjoy your life and your family now, rather than when your bank account hits a certain number.
Find out more or connect with Kc
Website: www.kcrossi.com