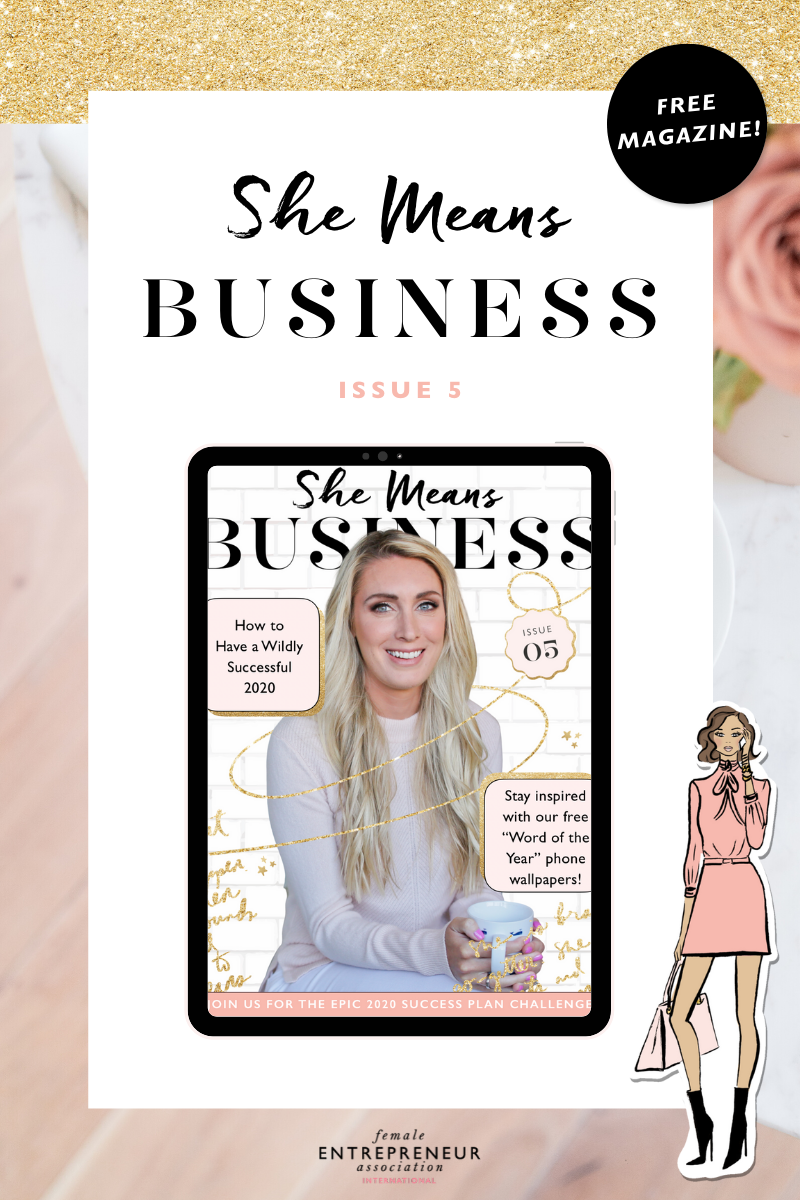 We're so excited to bring you Issue 5 of our She Means Business Magazine!
Inside we're sharing:
✏️ How to Have a Wildly Successful 2020 with Carrie Green
📱 Word of the Year Wallpapers to keep you focused and inspired
📋 How Ruth Kudzi Grew Her Coaching Business as a New Mom of Two
🏆 Our Lovely Members Share their Biggest Lessons from 2019
💕 and more!
 Leave a comment below letting us know how you've enjoyed this issue! We absolutely love hearing from you.