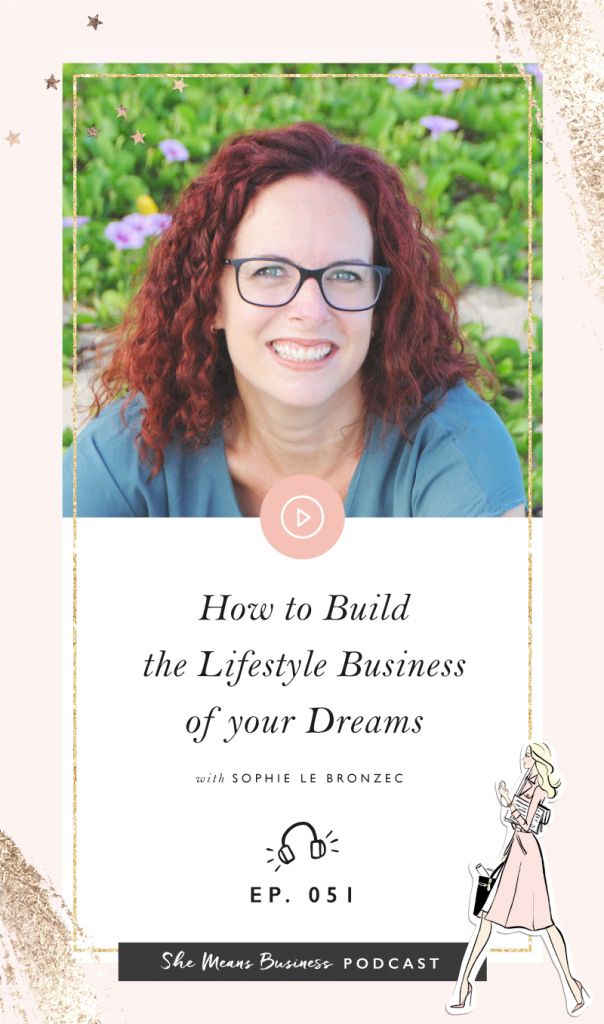 Sophie and her husband decided to leave London in search of sunnier climes, and with the knowledge that they could run their online businesses from anywhere in the world, they moved to the gorgeous island of Mauritius. Sophie is the founder of Life Reboot Camp, an online program and community that helps women get the most and the best out of their life. 
When she was 17, Sophie would joke that her dream was to live on a French-speaking tropical island. Fast forward to the present day, and she now lives that exact dream! With a little help from her husband, who was always interested in entrepreneurship, Sophie shed her mindset that a traditional, "stable" job is best and that building your own business is "dangerous".
She started with a mummy blog during her pregnancy in 2012 and from there, discovered the limitless opportunities of the online world. That's when she joined the Members' Club, which Sophie says helped her stumble upon her current business idea, which had always been the missing piece of the puzzle. She launched her business two months after joining and has since created amazing success!
In this podcast, Sophie and I discuss:
Her journey from living in the South of France, on to London and then to running an online business from Mauritius.

The epiphany she had a month after joining FEA and how she launched her business idea only a month after that.

How she surrendered control before she had clarity around her business and simply trusted that the information she needed would come to her.

The fears she had to overcome as she started putting herself and her business out there and being really vulnerable with what she was sharing. 

The incredible way her business has grown since launching in February 2018 and how she has since written a book and hosted a retreat in the UK.

The reaction and self-assurance she had after the first sale from someone she didn't know!

The internal work she had to do on herself when all she wanted to do was run and hide shortly after launching her business as she feared being judged.

Why having an online community of like-minded women is so important to her.

Her incredible journey to writing her book: How To Be Happy…No Matter What Sh!t Life Throws At You, which talks about all the difficult experiences she's gone through and the tools she learnt to overcome unhappiness. 
Sophie's top tips for success are:
Anything bad that happens is there for a reason – it's a learning experience or something that you need to go through to experience something better. 

When you're trying to figure out what the next step is, don't get too consumed with what other people have done and what the "right" thing is – think about what YOU want and how you're going to make it happen.  Don't listen too much to other people's thoughts, many times they are simply projecting their own insecurities onto you.  

Don't accept "societal norms" if you are unhappy. Life is not about sitting up and putting up, because that's "just the way it is". You have complete control of your life and your happiness so decide what will make you happy and do it. 
Find out more or connect with Sophie:
Website: www.sophielebrozec.com
Sophie's book: How To Be Happy…No Matter What Sh!t Life Throws At You