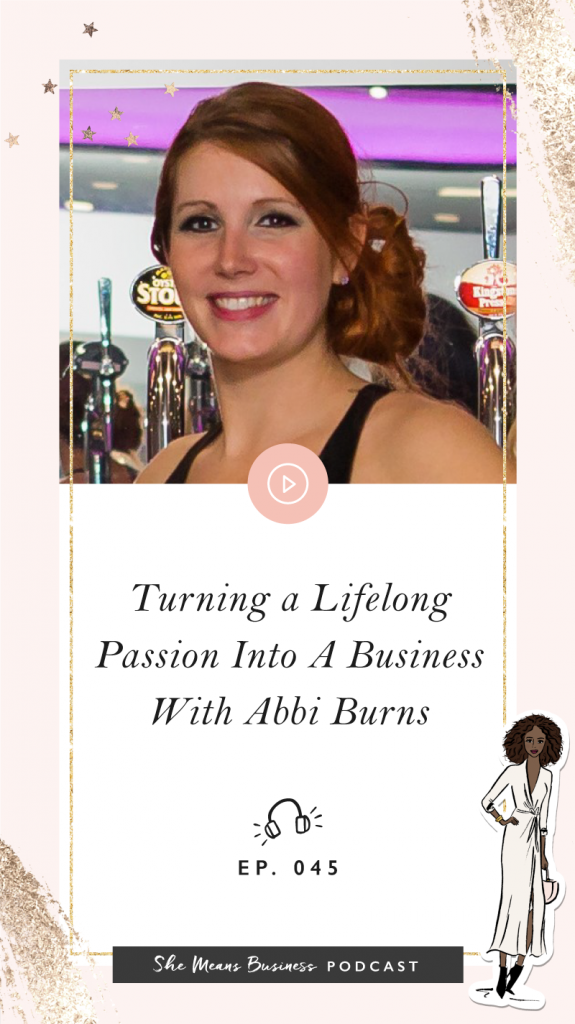 I can't wait for you to listen to this episode of the She Means Business podcast because it's as fun as it is inspiring! I caught up with Abbi Burns, founder of entertainment company, Darley Dance Productions, as she walked me through her journey of transforming from a dancer into a business owner and building a successful business.
Abbi has been a dancer since the age of three, but after she rebelled and quit professional dance at 18 years old, she soon realised that it was in fact her lifelong passion. She decided to start her own dance company, despite the fact that she had no clue about running a business. She says business, to her, was all about "men in grey suits with briefcases", and it took her years to acknowledge that she was in fact a business owner running a "proper" business. 
Abbi discovered FEA and joined the Members' Club a few years ago, when she felt like she had nowhere to turn to for answers to her business questions as the years went on, guidance on becoming a better business owner and inspiration to help her get over her fears. Since joining, her business has gone from strength to strength, and she's become an entrepreneur that regularly "follows the fear" and pushes herself out of her comfort zone. 
In this podcast, Abbi and I talk about:
Her first years as a dancer, why she decided to quit and why starting a dance company was her way of staying true to her lifelong passion, in a completely different way. 

How she learned the ropes in her business and the challenges she faced throughout the first years, including her struggle to identify herself as a business owner.

The first things she worked on as soon as she joined the Members' Club, including setting serious goals for her business and focusing on improving her mindset so that she could scale and grow.

How she went from being a pessimist that stopped in her tracks when she felt challenged, scared and uncomfortable, to an entrepreneur with a positive mindset that regularly follows her fears and pushes herself out of her comfort zone.
Abbi's top tips for success are:
To recognise that fear is simply your own perception of a situation, and that what you're scared of isn't in fact real! Abbi says that she always asks herself, "What's the worst that could happen!" and that she now follows her fear because that's where success is waiting for us. Abbi says that through her experiences she's realised that as you overcome more and more scary challenges, you'll start to realise how amazing and capable you actually are!

There's value in making mistakes and you just need to be who you are, even if you're scared that you might look like a fool or embarrass yourself! Even if you do make mistakes, it makes you more relatable to your audience and your clients. 

The most important thing you can do for yourself and your business is to work on your mindset and the biggest thing you need to overcome is your own fear!

Find out more or connect with Abbi:
www.darleydance.co.uk
Instagram: @darleydance