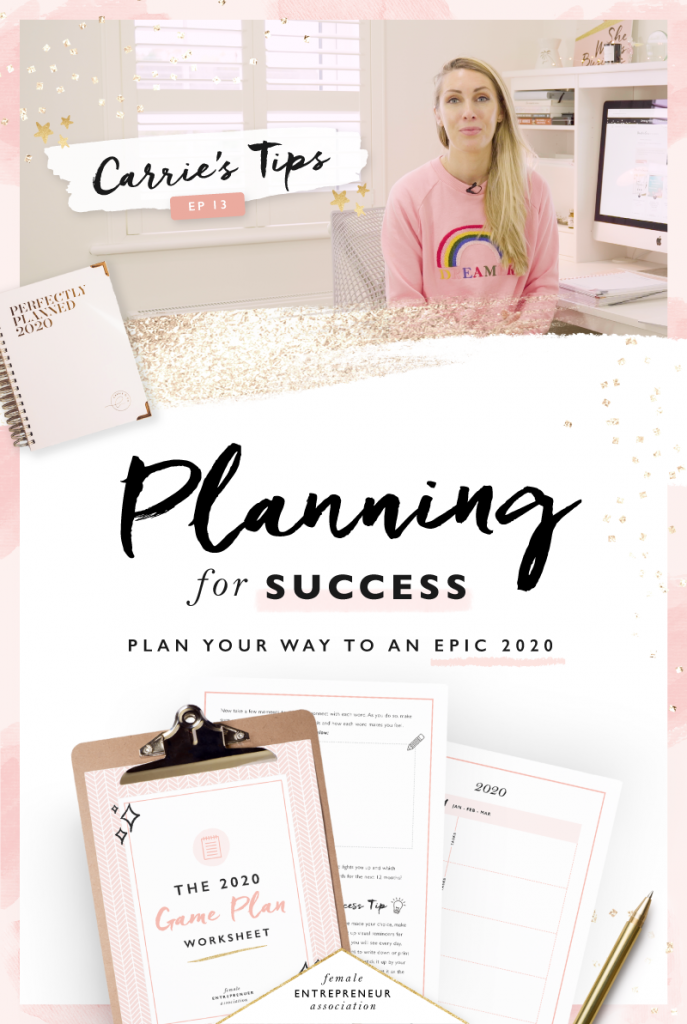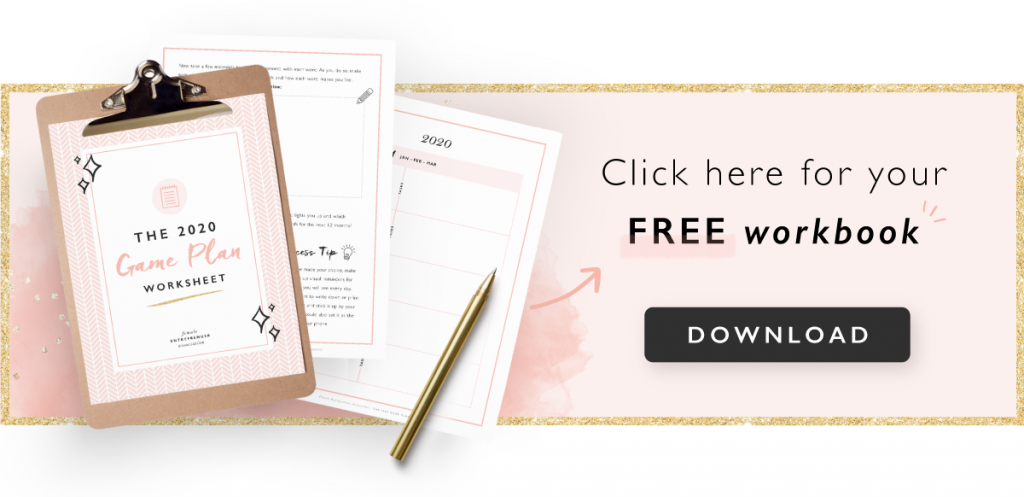 2020 is nearly upon us and with it being the start of a new decade, it's definitely a great year to create the success you've been dreaming of!  Now is the perfect time to start thinking about your plans, what you want to make happen and how you want to feel so that you can approach the year with a lot more clarity and intention. 
So here's a few fun things you can start doing as of today that will help make sure you set yourself up to create so much success next year!


Pick your word for the year
If you had to choose one word to live by in 2020, what would it be? This is such a powerful practice that can help you redefine the year and from a mindset perspective, it can make such a difference. For example, if your chosen word for 2020 was "courage", imagine how it would feel if you got so attached to that word that every time you took action, you kept your focus word in mind and acted or made choices with courage. Over the next few weeks try brainstorming and playing around with ideas, connect with each one and chose whatever feels right for you. Once you have made your choice, make sure you go all in and commit to that word! Write it out, stick it up next to your desk, save it as your phone wallpaper and remind yourself of it every day!

Connect with yourself and let your intuition guide you
The more aligned you are with yourself, the more likely you are to create a plan that you will stick to and that feels good. When you sit down to plan your year, keep in mind what actually lights you up and what you truly want to make happen next year and let that be your guide. It's so important to start thinking about this from now, so that you can give yourself time to get really connected to what it is that you truly want. A lot of us set goals that we think we want to achieve, but which don't truly align with our purpose. When you try to work towards these goals, it starts to feel like pushing water up a hill because there's an underlying disconnect. For 2020, make sure you set goals you feel truly aligned with and when you do, you'll notice things start to flow a lot more easily. Try taking some time to journal your thoughts throughout the coming weeks as this is such a powerful way to connect with yourself and with your intuition. Put your thoughts about 2020 down on paper and ask yourself what feels good for you and what would really light you up. Let your intuition come through and let that be your guide as you start planning the year ahead.

Break your goals down into four quarters
Sometimes when we set ourselves really big goals they become so overwhelming that we don't even know where to begin. Before we know it, it's the end of January and then the end of March and then the panic sets in that you haven't really done anything you wanted to do because these the goals you want to achieve just feel so big to try and tackle. Before we reach 2020, you really need to have your goals broken down into four quarters. If you can do that and you can identify what you want to achieve in each quarter, it's going to be so much easier for you to stay on track and build momentum throughout the year. Once you've got your goals figured out, break them down, plan them out and get really clear on what the small tasks are that will get you to where you want to go. Using a physical planner throughout the year where you can break down your goals and write out what you want to achieve throughout each quarter will make it so much easier to stay on track month-by-month, week-by-week and day-by-day. If this sounds like something that could really help you, then definitely check out our Carrie & Co. Perfectly Planned 2020 planner, which will help you achieve so much more and stay on track. 
Whatever you want to achieve in 2020, it's so important to have a good game plan in place, because success is not an accident, it's something you have to create on purpose and with intention. The more intentional you get about what success looks like and means for you in 2020, the more likely it is that you're going to make it happen. 
On the other hand, it's also important to be flexible in your approach and on a day-to-day basis about the goals and plans that you're creating. A lot of us plan everything out and then think it's all set in stone. If it were that straightforward, it would be so much easier to create success, but the reality is that things change and all sorts of challenges come up. Be flexible so that as you're completing tasks off your list, you're aware of the results, whether things are working or not and if you need to adapt and change as you go. 
One of the most important feedback loops is to listen to your audience, because the type of content or products you plan on creating might not always be what your audience needs or wants. Keep learning and understanding the solutions they need to the challenges they're facing. Pay close attention to the feedback you're receiving and always have a strong awareness around how you're growing your business. It's all about finding that magic balance between having a plan but also being flexible!
If you're ready to get started implementing these tips so that you can create your game plan for 2020, click here to download a free copy of the 2020 Game Plan Worksheet.