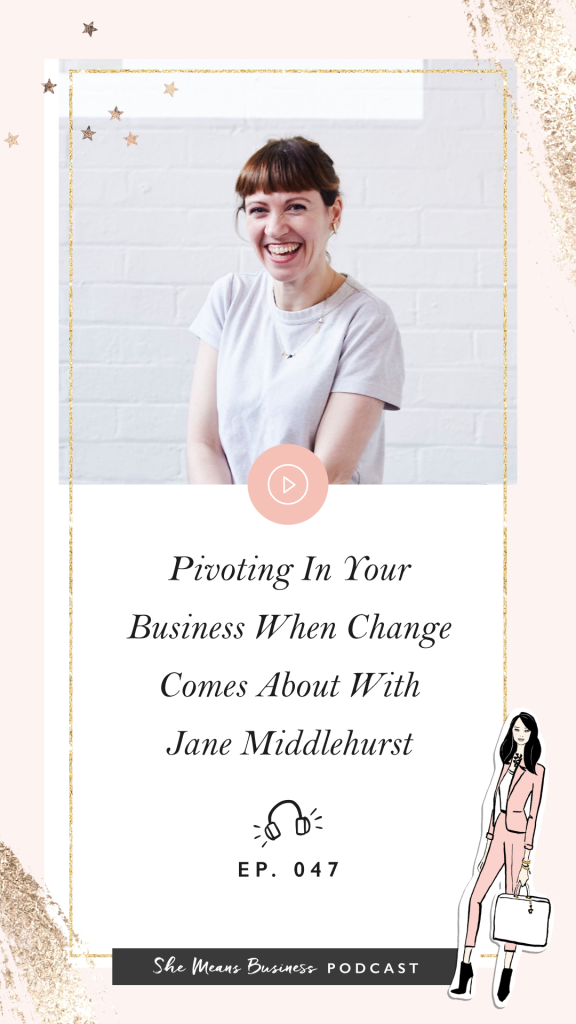 If change has been happening all around you and you've been struggling or scared to pivot your business to keep up and grow, then you're absolutely going to love this episode! In it I chat with one of our amazing members from the Members' Club, Jane Middlehurst! Jane is the co-founder of HomeNotes, an online community that helps and supports people through their home renovation process. 
Along with her business partner Amy, Jane has been running her own architectural practice for over seven years. But after both founders having children and with Amy deciding to relocate to another country, they realised they needed to shake up the business model to fit their family lives and the fact that they were now going to run the business from different countries. 
That's when Jane joined the Members' Club, which she says opened her eyes to all sorts of learning and business strategies she never thought of before. Jane wanted to build a business that would make an impact, allow them to scale and share their message and services on a bigger scale, and that's exactly what they are achieving with HomeNotes.
In this podcast, Jane and I chat all about:
How Jane and Amy took the leap and started an architectural practice together seven years ago. 

How they have both juggled a thriving business, a growing family and unexpected changes.

How the idea for HomeNotes came about and how they transitioned from having a traditional architectural practice to building an online business, a social media following and a membership site.

The challenges they have faced throughout their journey over the past 18 months to build this online business, which they are launching very soon. 

The key social media platforms they have been focusing on to grow their audience and the way they're using social media to develop their message and their strategy. 

How partnerships and collaborations have been playing a key part.
Jane's top tip for success is:
The importance of self-belief, which she says is what will get you through all the hurdles, the ups and downs, and those times when you feel totally stuck. Having the belief that it's possible for you is what keeps you going! 
Find out more or connect with Jane
Website: www.homenotes.co
Instagram: @wearehomenotes