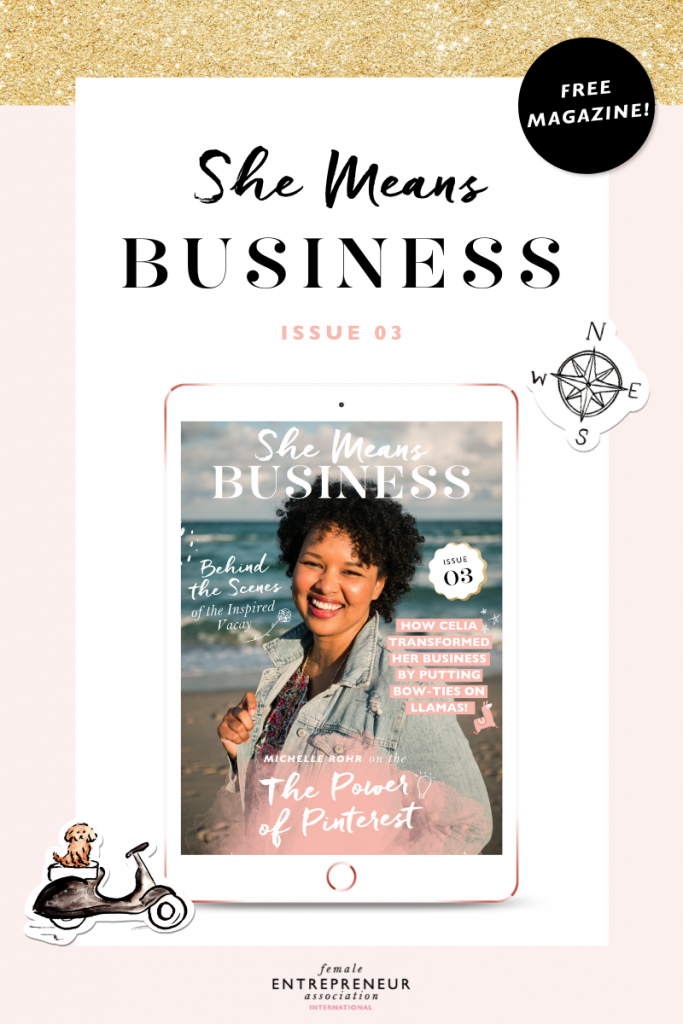 We're so excited to bring you Issue 3 of our She Means Business Magazine!
Inside we're sharing:
📈 The Power of Pinterest with Michelle Rohr
🖥️Our Newest Feature Inside the Members' Club: Learning Pathways!
🦙 How Celia Transformed Her Business By Putting Bow-Ties on Llamas
✈️ Behind the Scenes of the FEA Inspired Vacay
💗 and so much more!
👇 Leave a comment below letting us know how you've enjoyed this issue! We absolutely love hearing from you.