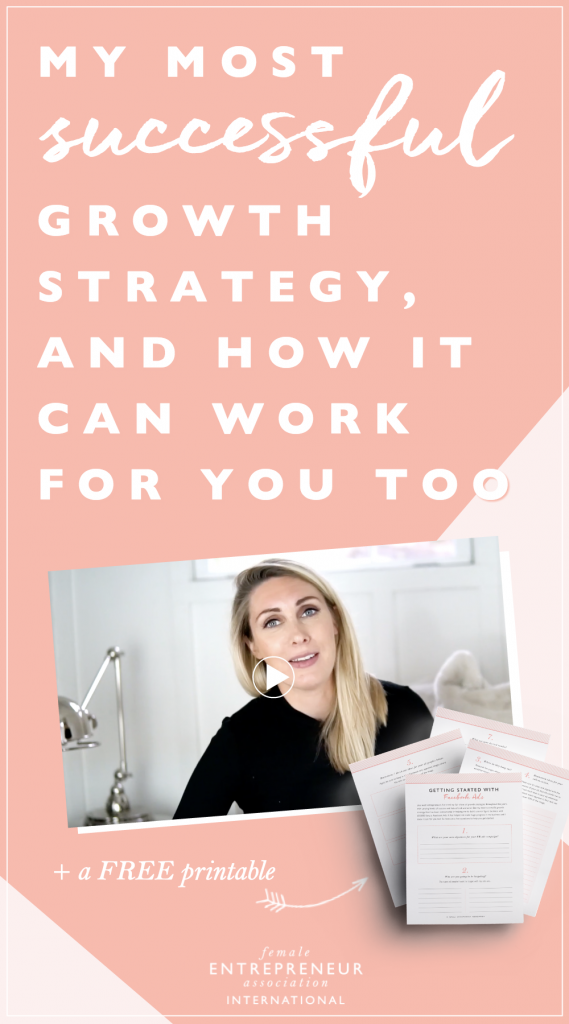 Like most entrepreneurs I've tried my fair share of growth strategies throughout the years, with varying levels of success and lots of trial and error. But my most successful growth strategy, that has been instrumental in helping me to build a seven figure business with 600,000 fans, is Facebook Ads.
I began running Facebook Ads with a small budget back in 2011, where I started off testing what worked and what didn't, and trying to get more likes on my page. When that took off, I started using it to gain more email subscribers and then to help drive my sales and revenue.
Since then I've worked on slowly scaling my efforts and becoming a Facebook Ads master to create more awareness and growth for the Female Entrepreneur Association. To this day, Facebook Ads are often our main focus when we're trying to bring new members to our online membership, view our content, visit the website or become an email subscriber.
With over 2.19 billion monthly users, Facebook has unique insight into its users and can help you target your audience like no other advertising tool can. It's one of the fastest ways to scale a business at a relatively low cost and you can see results even if you start with a limited budget.
The key to making Facebook Ads work for you is to ensure your branding, messaging, copy and products are all aligned towards the specific audience you are targeting. It also involves quite a bit of experimentation, but once you figure out your success formula, the results can be amazing!!
In this video I share my journey with Facebook Ads, how it has helped me to make huge progress in my business and how it can help you too!
To go along with this video we've created a free printable to help you get started with Facebook Ads. You can download it here >> 
I'd love to know your experience with Facebook Ads – have you ever used them for your business? Did you get the results you wanted? Let us know in the comments below!
Carrie xx