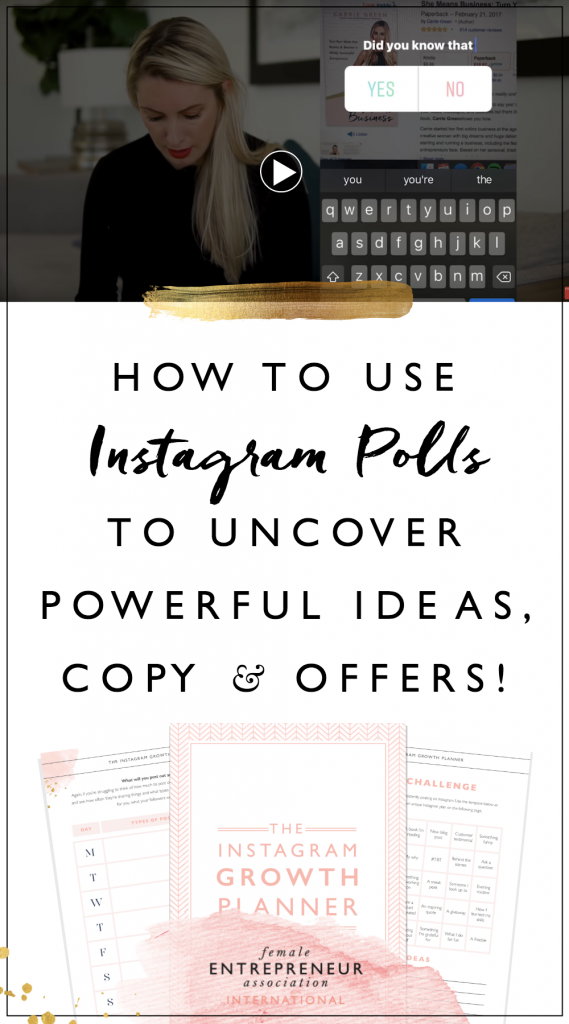 Do your followers know about your vlog, workshop, webinar, book, or whatever that amazing and valuable thing is that you are offering?
For all you know, they could just be reading your inspiring quotes and liking your pretty pictures, and not seeing much else.
I made this video for you, to show you that the Instagram story poll is an excellent way to engage with your audience, find out what they know about you, and allow you to know more about them.
If you have any questions, leave them in the comments below. :)

Want more business goodness?
Order my book, She Means Business >>
Get on the waitlist for Carrie & Co here >>
Subscribe to my YouTube channel >>
Find out about our Members' Club >>