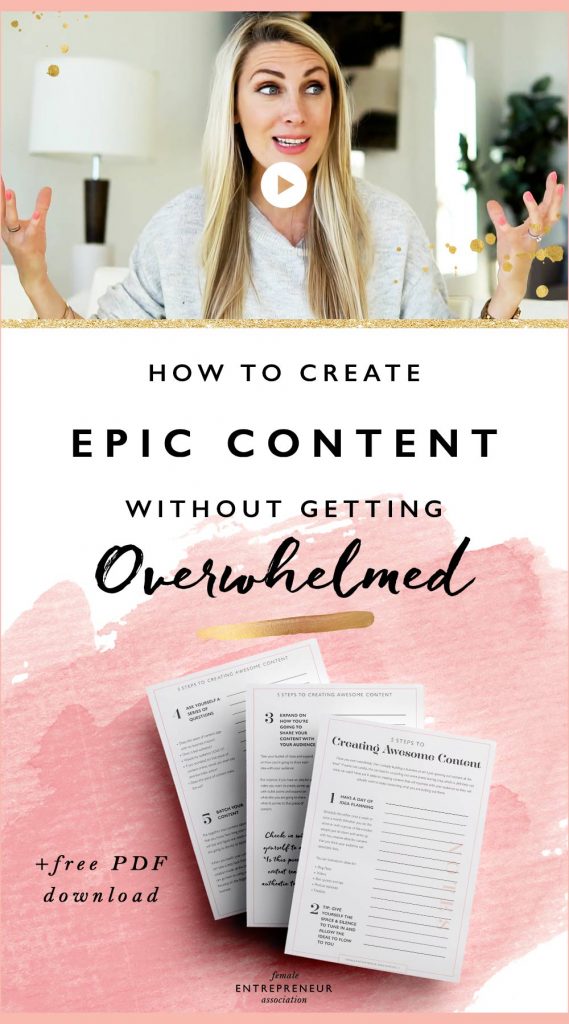 If you've ever thought to yourself, "Do I actually run a business or have a turned into a content creating machine?!"
Then this video is for you :)
We're all having to create way more content than ever before to communicate and engage with our audience – social media posts, blog posts, videos, podcasts – the list goes on!
It can be soooo overwhelming.
But what if there was a process for creating EPIC content that you could use that would also help to make content creation less overwhelming?
Would you want to hear about it?
If the answer is yes, then…
To help you put these steps into action, I've created a free printable for you :) You can download it here >>

Hope this has helped you lots… we do have to keep creating content, but we can keep trying to make it easier and easier for ourselves :)
See you next week!
Carrie xx