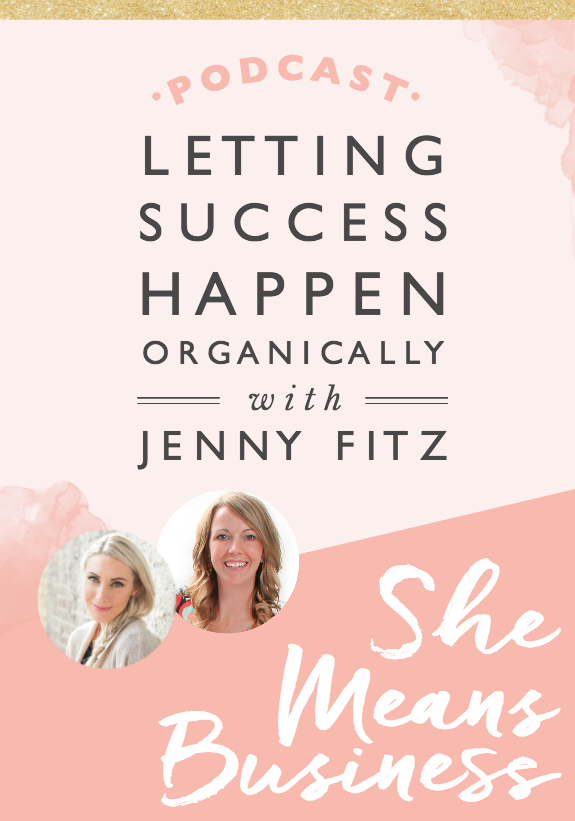 Hello and welcome to another episode of She Means Business! In this episode, I was joined by the lovely Jenny Fitz.
She is the founder of FEMM International. In the episode, we talk all about the highs and lows of being an entrepreneur and how to create momentum in your business early on and get connected with experts and influencers. So much goodness is in this episode. I really hope you enjoy it.
Also, be sure to leave a comment below with your biggest takeaway from today's podcast in order to be in with a chance of winning Jenny's book – Dreaming Big and Being Bold or a 1-year membership to the FEMM International!
youwill learn…
>> Jenny's story of going from being a teacher to a full time photographer
>> How she made over 6 figures in revenue in her first 14 months with her photography business
>> About a "disaster" experience that led to her turning point
>> Her amazing experience with the Law of Attraction and how she manifested the next evolution of her life and career
>> What has been really working well for her whilst growing her new company – FEMM International
>> How she got herself out there and connected with people like Marie Forleo and Natalie McNeil
Resources

&

people mentioned
giveaway time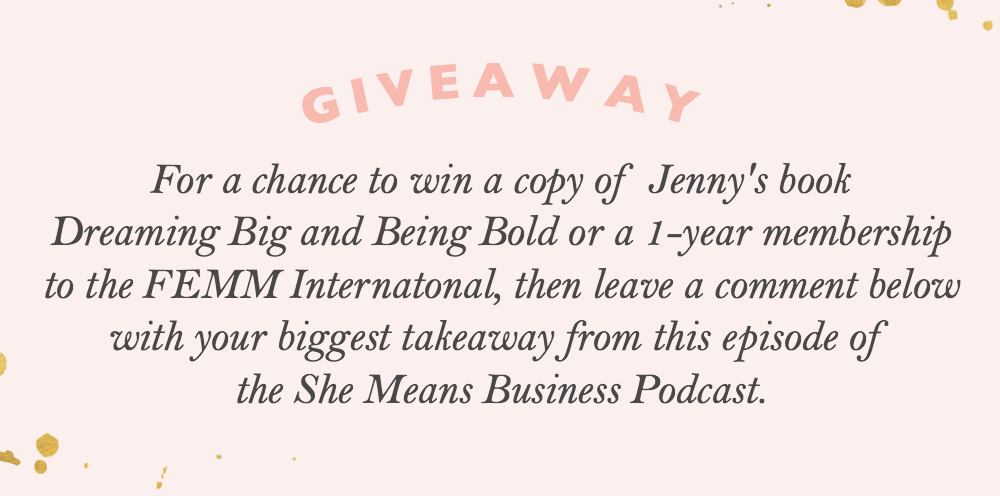 Loving

the

show?
>> Download the transcript here >>
>> Please leave us a review and rate it on iTunes. It would help us get the show out there even more.