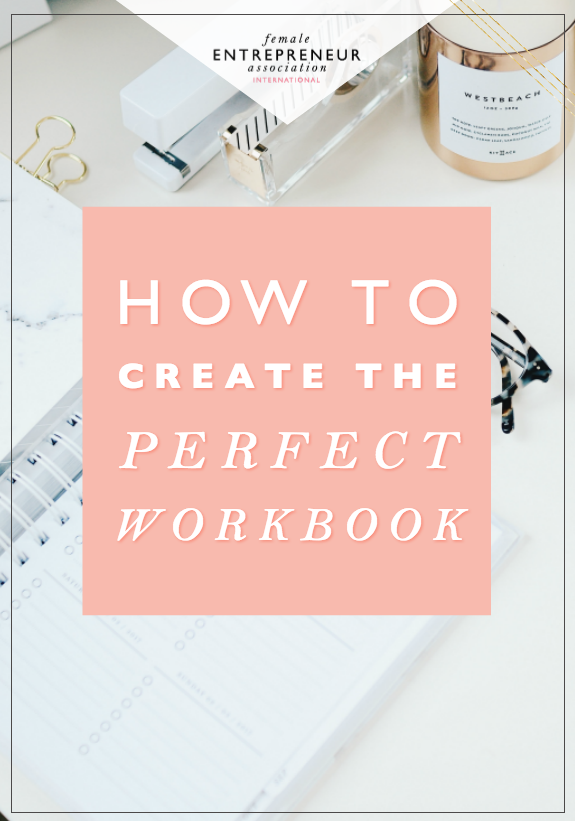 One of the best ways to grow your business online is by growing your email list. It can be the foundation of marketing platform and your email subscribers are some of your most loyal fans.
In order to grow your email list you should give something out for free in exchange for them submitting their email. We call this your "freebie" and my favorite type of freebie is a workbook.
I love it the most because your workbook can give your subscribers a transformation and taste of what it is like working with you. It's the first step to turning them into a customer.

GET CLEAR ON YOUR CONTENT
The best way to figure out what kind of content to put in your workbook is to ask yourself: "What are my audience's biggest frustrations that I can solve for them in a workbook?" If you're having trouble answering this question, then you can survey your audience and ask them what would help them the most.

IDENTIFY THE TRANSFORMATION
Think through what it is that your workbook will help your audience achieve. Knowing this will help you create a really powerful workbook and help you market it effectively. Where is your audience starting from and what is the end point that you are going to help them get to?

COME UP WITH A GOOD NAME
The title of of your workbook should tell your audience exactly how it will benefit them. The clearer you are, the more likely someone will sign up for it.

KEEP YOUR WORKBOOK SIMPLE
You don't want your audience to have to trudge through a hundred pages of content. Keep your workbook short, sweet, and simple so that they can take action quickly. If you can help your audience experience a win fast, then they will see you as someone who has added value to their lives.

MAKE IT BEAUTIFUL
Make sure your looks beautiful, aligns with your brand, and resonates with your audience. You want to wow and delight your audience and make them really excited to download and fill out your workbook.
---
There you have it! To help you even further with designing the perfect workbook, we are giving you one our a paid trainings from inside the Members' Club for free!
The amazing Michelle Rohr created it and in it you'll learn a super simple way to make a beautiful workbook using a simple word document like Google Docs or Microsoft Word.