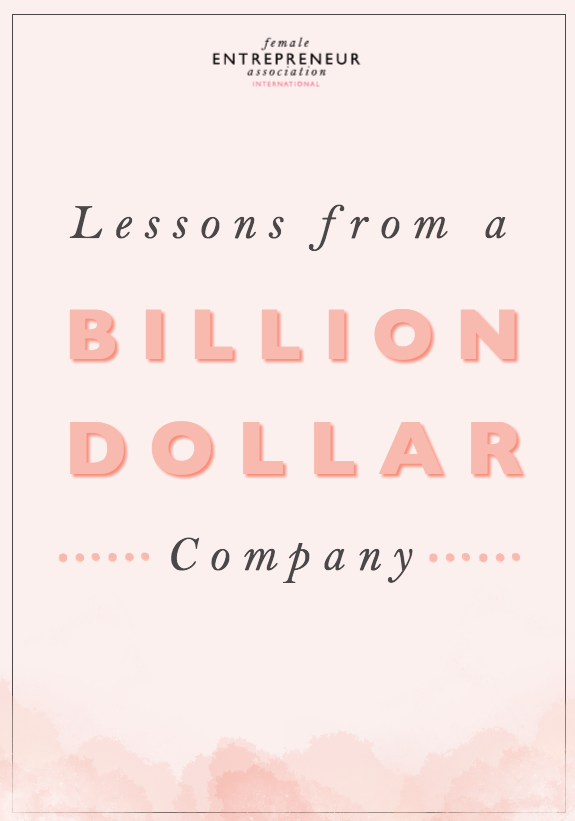 I recently got the opportunity to attend the QuickBooks Connect Conference in San Jose, California and I took so much away from it, so I really wanted to share the lessons I learned with you.
Before I share them, let me set the scene…
Before going to the conference I honestly didn't know much about QuickBooks, beyond the fact it's an online accounting software for entrepreneurs, but the day before the conference started I was invited to their head office in Silicon Valley to learn more about them and take a tour. It was during that day that my eyes started to open up to what QuickBooks actually is. For starters, it's a billion dollar company, but this isn't your typical billion dollar company – they call themselves a 34-year old startup.
While I was walking around the offices I came across the kitchen table where the idea for QuickBooks was born by Scott Cook back in 1983. Scott's wife was self-employed and one day she was sat at the kitchen table struggling with all of her receipts, they were strewn all over the table and it was a stressful process for her. While Scott was sat there watching her, he had and idea… surely there's a better way to handle your receipts as a business owner?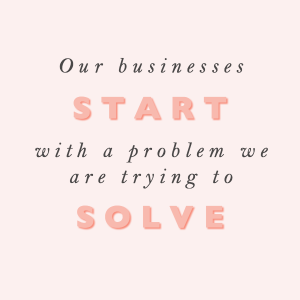 And so Intuit (the parent company) was born – in the much the same way that you and I started our businesses, with a problem we wanted to solve.
After hearing this story it got me thinking about how even the billion dollar companies start from just an idea in one person's head. It's up to the entrepreneur to turn the vision into reality and see how far it can go.
That thought led me to ask the question, so what does it take to turn your idea into a billion dollar company?
It's not that I want to build a billion dollar company, but what if you could take the thinking applied to a billion dollar company and apply it to a small business – what would happen?
I was intrigued, so began asking questions. The first person I got to chat with about this was Dominic Allon, the VP of Intuit for the UK and Europe. I asked how they'd managed to create so much success. His answer, "we think big".
When Dominic joined Intuit his goal for the UK wasn't to just get 300,000 customers or 500,000 customers, it was to get 1 million customers. He asked himself, "what would we need to do in order to reach that goal?" and from there he began implementing changes. I was inspired. I started to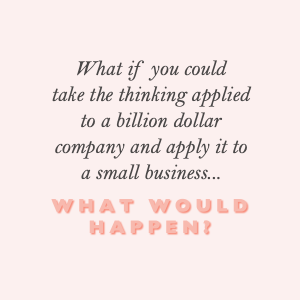 realise that I could think so much bigger than I have been – we probably all could.
After hearing from Dominic, I then got the opportunity to watch the CEO, Brad Smith, give a talk. His focus was on how Intuit has stayed centred and on track for continued success and as I listened to him I was blown away again by the realisation that business is the same no matter whether you're just starting up or running a billion dollar company.
He said there are three things every business has to focus on every single day to stay centred:
What you stand for. What do you stand for, what is your mission and message of your business, what are you trying to make happen? 

You have to review this every day so you know where you are at and so you can really consider it with each step you take and how you can integrate it into all that you do.
Your why. What is your WHY? What are your values?

Understanding your core values, your WHY and what is driving you forward, so that you can stay on track every single day and stay centred. Often we get lost in the doing and forget WHY we are doing it. We have to take a step back and think is this in line with my mission and my values? You don't have to compromise if something isn't in line with that you're doing or aiming to do.

Your version of success. How do you define success? What does success mean for you?

So that every single day you know that the steps you're taking are the necessary steps to get you to where you want to go to reach your definition of success. When you're clear about this it means you can intentional create success on your terms, every single day.
After Brad shared these three things he said, "When the wind blows the strongest, these are the three things you need the most".
As entrepreneurs we are always going to face challenges, ups and downs and get stuck in the weeds, which is why we need to keep coming back to these three things regularly, so we can stay on track.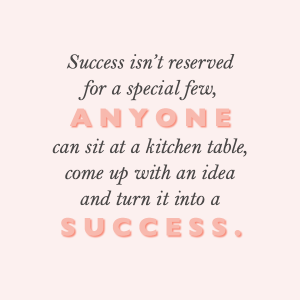 If these are things a billion dollar company does to stay centred and on track for success, then they're things we should all be focusing on too.
I left the QuickBooks event knowing that if they can create this enormous success, we all can. Success isn't reserved for a special few, anyone can sit at a kitchen table, come up with an idea and turn it into a success. We just have to think big, have the courage to act and stay centred on what we're trying to achieve.