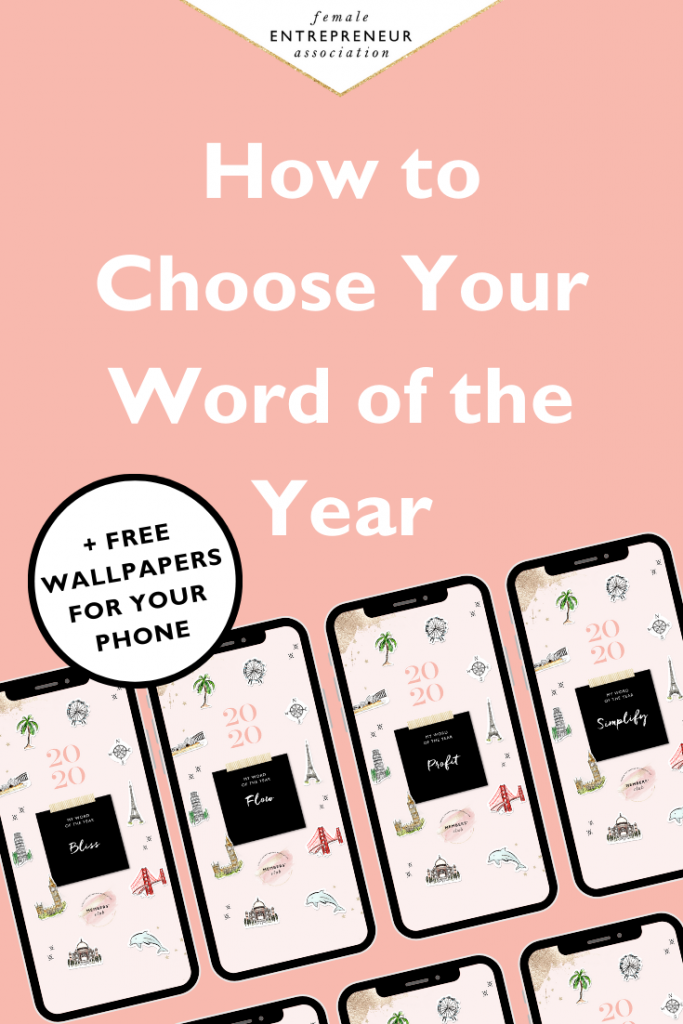 Choosing a word strong enough to resonate with you and guide you all year long can feel surprisingly daunting. Everyone goes about deciding on their word in their own unique way, but it can still feel like a bit of a struggle. So, here are 3 steps to choosing your amazing and beautiful word for the year:

WHAT DO YOU WANT TO SEE HAPPEN?
Take out your journal or a piece of paper and pretend that it's the end of 2018. Write down all the wonderful things that have happened over the year. The achievements you've experienced, the beautiful new reality you've created.
Imagine what you'd like your life to look like and write freely. This is your time to put your heart's desires on paper without giving a second thought as to whether something you write down is "practical" or "realistic." Dream big. Hand the pen over to your imagination.

WHO DO YOU NEED TO BECOME?
Ask yourself: Who do I need to become in order to have that kind of year? Take the time to describe the woman at the helm of all those achievements that you've just wrote down. Who is she? How does she go about her day, her life?
Delve into the qualities and characteristics that she embodies. Why is she so determined to achieve her dreams no matter what? Write it all out.

WHAT QUALITY IS AT THE HEART OF SUCH A PERSON?
Look at the person you just described in step two and ask yourself: What quality/spirit/emotion do I need to cultivate and embody in order to be that kind of person who creates my desired reality?
A woman of PURPOSE?
A woman of POWER?
A woman of TRANSFORMATION?
A woman of GRACE?
What word is going to be your shining light through the year reminding you to stay true to becoming the next evolution of yourself?
Now…make your choice. :)
---
To celebrate the New Year, we've created a library of a hundred  Word of the Year wallpapers for you to choose from for your phone! There are even some positive affirmations for you to choose from if you prefer. Imagine – you'll be able to have a constant reminder every time you open your phone of  the kind of person you are committed to becoming.
I know you're going to achieve so many amazing things this year and beyond and the Female Entrepreneur Association is here for you to cheer you on and inspire you every step of the way. Happy New Year!