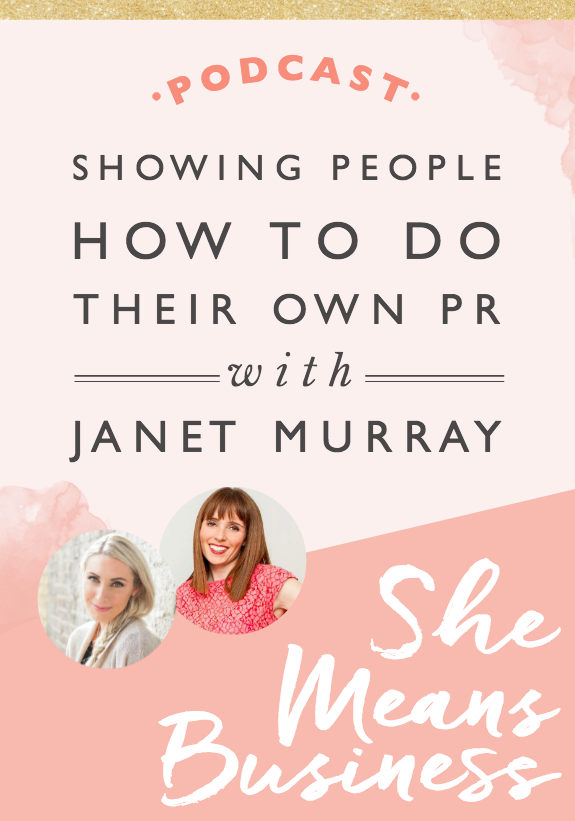 Have you ever felt unfulfilled with where you were at in your career? I think we all have at some point! The story I have for you today is with Janet Murray, the founder of Soulful PR, and it's a powerful example of just how quickly our lives can change for the better when we pay attention to when we feel unhappy and then do something about it!
Janet shares how she went from being a school teacher to becoming a journalist to eventually starting her own blog and creating online courses. Now she helps women all over the world get their own PR and get featured in places like the Guardian, Huffington Post, and Marie-Claire.
There are so many gems in this interview for how to design a business you love – from letting go of your ego to simply quitting what isn't working anymore.
Be sure to leave a comment with your biggest takeaway from this episode to be in with a chance of winning Janet's amazing book: Your Press Release is Breaking My Heart – a Totally Unconventional Guide to Selling Your Story in the Media.
Enjoy!
you

will

learn…
>> How Janet realized a need in the market for teaching people how to get PR
>> What led her to start a blog and what she got out of it
>> How she handled "the ego side" of letting go of her journalism career to run her own business
>> How she went from emailing her list from her Gmail account to using Infusionsoft
>> Dealing with people being "snarky" online 
>> The key things that have helped her grow the business
>> One thing that has worked really well (Facebook Ads)
>> How "community" has made the biggest difference in her business
>> Her top tip for getting media coverage for your business (Finding ways to talk about your business by pitching stories that aren't necessarily about your business.)
>> Why practical "how to" articles are a big draw right now
>> How articles she has written have delivered for her again and again
>> The story of how she "sacked all her staff"
>> A massive turning point for her in her business that caused her to "scrap everything and start again"
>> On saying no to things that were lucrative but didn't "float her boat"
>> Letting go of what's not working
Resources

&

people mentioned
giveaway time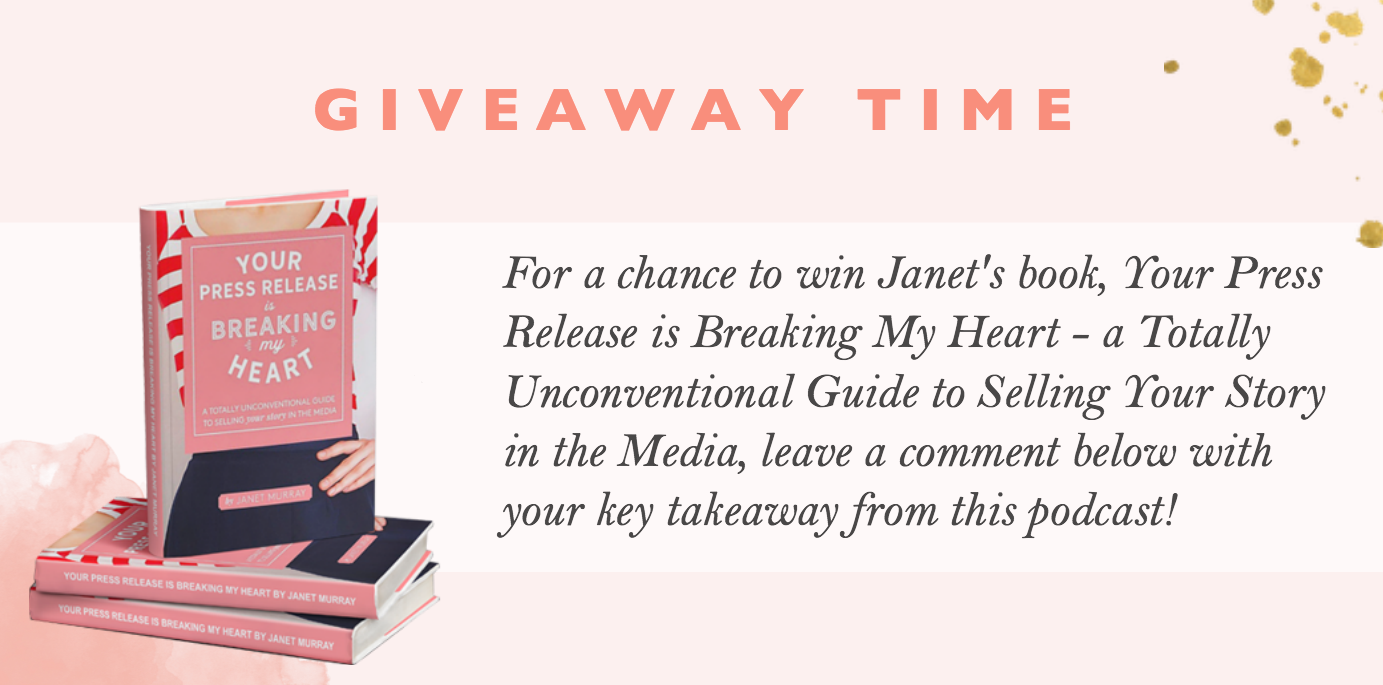 Loving

the

show?
>> Download the transcript here to get even more out it.
>> Please leave us a review and rate it on iTunes. It would help us get the show out there even more.