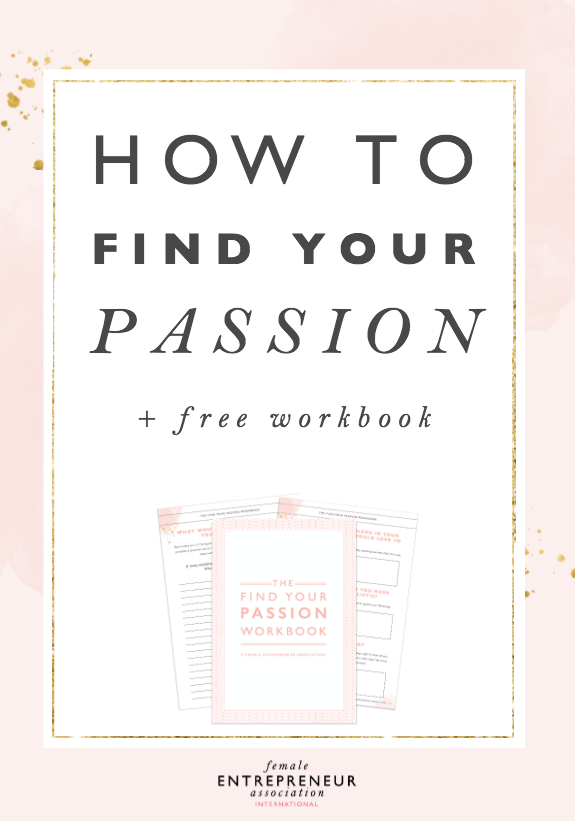 For a long time, I went through a phase when I wondered "What am I supposed to do with my life?" This question can be so infuriating for so many of us, so here are 6 tips for how you can start finding your passion.

BE CURIOUS
Step away from the question of "What am I supposed to do with my life?" and just go on a journey of exploring the possibilities and expanding your life. Be light-hearted and curious. Get a journal and document your journey as you investigate what it is that feels good to you and right for you.

EXAMINE THE PEOPLE YOU LOOK UP TO
Make a list of people whose lives you think are amazing. How do they spend their time, what are they passionate about. It's very likely that how they live their life is how you want to live your life, so ask yourself, "Would this work for me? Is this what I want?"

IF I COULDN'T FAIL…
Go somewhere quiet and ask yourself: "If I couldn't fail, what would I do?" If money wasn't important what would you be doing? What lights you up? You have to love what you're doing in order for it to be a real success.

SOLVE YOUR OWN PROBLEM
Are there any problems existing in your life right now that you would like to solve? You can be sure that if you have that problem, then other people do too. Your ability to solve your own problem can turn into a beautiful business and lifestyle as you offer that solution to others.

BELIEVE IN YOUR BIG DREAMS
Do you have any huge dreams that you think are unrealistic? Instead of thinking that it's not meant to be because it feels too big or scary, consider this: Maybe it's exactly what you should spend your life doing.

FOLLOW YOUR HEART
You know intuitively what you should do. You only live one life so you have to spend it doing what you love. Trust yourself more and listen to your heart. You will find that the answer to the question "What am I supposed to do with my life?" was always inside of you.
So take action! Clarity only comes with taking action. So get curious and download the workbook below to help you start living the most incredible life ever.